Celebrating the 25th Anniversary of the Amelia Island Concours d'Elegance
Now entering its 25th year, the Amelia Island Concours d'Elegance has built a truly enviable record as one of the world's premier motoring events. The event was founded in 1996 by racer, photographer and writer Bill Warner. Further, "The Amelia," as it has become more commonly known, runs with the tireless support of a small army. The event receives help from some 450 event volunteers plus a virtually countless array of exhibitors and supporters.
Enjoying an uninterrupted record of success through the years, the Amelia Island Concours d'Elegance draws nearly 250 show vehicles and legions of classic car fans annually. Best of all, this wonderful event has generated over $3.5 million in support of the work of Community Hospice & Palliative Care, Spina Bifida of Jacksonville and other worthy local and national charities since inception.
Schedule of the Day
The weekend spans from March 5th-8th with a wide array of events and functions. This includes, of course, the Concours d'Elegance on Sunday, March 8th. Due to all of this, the Amelia Island calendar is highly concentrated. Be sure to review our itinerary, and Amelia Island auction previews for the picks of our team of leasing specialists, who will be on the ground for the Amelia Island events and festivities.
Attendees to this year's edition of the Amelia Island Concours d'Elegance will enjoy a special treat with 2020 honoree Roger Penske, the racer, team owner and business legend. A special class at the Amelia Island Concours d'Elegance will feature the racing cars of Team Penske, including Porsche's monstrous 917/30, a car so utterly dominant it has often been described as "…the car that killed Can-Am". Famously, Mark Donohue, the engineer and star racing driver, wrote in his book "The Unfair Advantage, the 917/30 was "…the perfect racing car".
Featured Attractions
The featured marque this year is Lozier, the powerful and fast early American manufacturer. The most expensive American automobile of the "Brass Era," Lozier was considered in the same league as Rolls-Royce. Never what one would consider a high-volume carmaker in the modern sense, Lozier production peaked at 600 cars in 1912. Later, after a decade-and-a-half in business, Lozier closed in 1915. Consequently, only an estimated 30 of all Loziers produced remain in existence today. As a result, this makes their appearance at Amelia Island a truly memorable occasion for automobile enthusiasts.
Other Amelia Island attractions will include a special class featuring examples of the influential "dream cars" designed under the guidance of Harley Earl. Having established GM's renowned design studios, Earl issued his first challenge to the world's auto industry. Moreover, this would be his LaSalle designs for 1927, with its landmark styling influenced by those of the contemporary Hispano-Suiza. Further, endowing the LaSalle with fresh "Continental" styling, Earl engineered one of the greatest automotive launches of the prewar era. All for a less-costly, "junior" companion line for Cadillac! Successive styling coups directed by Earl kept General Motors at the top of the American auto industry. Moreover, His success was felt throughout his distinguished career and beyond. Subsequently, it remained after he was replaced by his handpicked successor, Bill Mitchell, in 1958.
Driving Your Dream Car
If you love classic and collector automobiles and want to enjoy a fabulous winter getaway, the Amelia Island Concours d'Elegance is simply a "can't miss" event in all possible respects. Best of all, the atmosphere is classy, yet relaxed and friendly. While you're there, be sure to speak with our friendly and knowledgeable team of leasing specialists, who will be able to offer their observations on today's collector-vehicle market and help you to secure your dream car.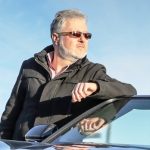 Written by David Neyens, Classic Auction News