Batteries not included … yet
The Porsche vs. Tesla battle of Nurburgring lap times has taken up a lot of media space over the last couple of weeks, creating a new sparring duo of EVs that seemingly overshadows the Ferrari/Lamborghini rivalry of hybrids. But lest anyone think that the wave of electrification buzzing through the premium category is going to displace gasoline or gas/electric hybrids overnight, both Italian marques would beg to differ.
In June, we looked at the Ferrari SF90 Stradale, a 986-horsepower plug-in hybrid that Ferrari says is not going to be its top hybrid. Then, at the Frankfurt Auto Show in September, Lamborghini unveiled a new hybrid supercar called Sian, to be built in a run of just 63 cars. The method of electrification is intriguing: a supercapacitor supplements the V12 gas engine instead of a battery. Equally intriguing is that this setup does not set the stage for Lamborghini's future hybrids, including the Aventador's planned replacement.
"We are a game-changer and a provocateur," Lamborghini's chief technical officer, Maurizio Reggiani told Engadget in September.
So, Lamborghini is doing something different just to be different? Well, for $3.6 million, it ought to be special. And, yes, all 63 Sians are spoken for.
A Look That Won't Be Repeated
Before delving into the Lamborghini Sian's tech and the marque's stated plans for future hybridization, let's say a few words about the Sian's design. Or maybe just one: "Wow!" The traditional Lamborghini knife-edge theme is central, but those curvaceous fenders are almost Ferrari F8 Tributo-like. Lamborghini should take no offense at that, and Ferrari should take a compliment.
From the rear, the Sian recalls the original Countach. Speaking to England's Autocar magazine at the Frankfurt show, Lamborghini design chief Mitja Borkert cited high-performance motorcycles as well as 1960s and 1970s endurance racers as design influences. Lamborghini did not have endurance racers in that period, of course, but Ferrari did.
If you're thinking, "Well, I'm not getting one of those 63 Sians, but I'll be happy if my next Lamborghini at least looks like it," forget it. Borkertsays the Sian will not influence the design of future models.
Not An Influencer, Eh?
Reggiani, meanwhile, confirmed that the Sian's hybrid system will not be used in a future model. Still, it bears a look. Hybrids typically store electric energy in a battery pack, feeding it to the electric motor (or motors) to supplement the gas engine's propulsion or to fully drive the car.
The Sian, in contrast, stores energy in a supercapacitor. Reggiani explains supercapacitors can provide up to three times the power of a lithium ion battery pack of the same weight. A supercapacitor also discharges energy much more quickly than a battery, and it can recharge quickly just from brake regeneration.
So, there's no plug. There's also no electric-only range. The supercapacitor, which weighs 75 pounds, and adds 34 horsepower. This brings total output to 819 horsepower but does not power the car independently. It also maintains torque during the single-clutch sequential transmission's upshifts, which are not as quick as with a dual-clutch unit, as Ferrari uses.
Batteries Are Coming, Though
As for the  "Why?" Reggiani says Lamborghini wanted to make sure its first step into electrification did not "destroy the DNA of a car and brand." That is one marque's opinion. Both Ferrari and Porsche issued successful hybrid hypercars (LaFerrari and 918 Spyder, respectively), and we're not hearing any complaints about Ferrari's decision to build the plug-in hybrid SF90 Stradale.
There's another reason why the Aventador's successor will use a battery rather than a supercapacitor, and that's emissions. Since Lamborghini seems committed to a V12 gas engine, it will need a hybrid system that provides some pure electric range to help reduce fuel usage. The Ferrari SF90 Stradale will go up to 16 miles on the battery alone, for example.
The Final V12?
How long Lamborghini (or any carmaker) can hold out with a V12, hybrid or not, is an open question. More batteries and electric motors add up to more weight. But Reggiani believes there's a lot of life left in the V12, which he says is critical Lamborghini brand identity, at least for the flagship sports cars.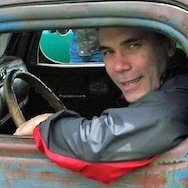 Written by Jim Koscs, Audamotive Communications
For Premier Financial Services