Gooding and Company Monterey
As the official auction house of the world-renowned Pebble Beach Concours d'Elegance, Gooding and Company has had the honor of being the official auction house of this storied event – the cornerstone of Monterey's celebrated Classic Car Week. They have long used their fitting the marketing tagline, "Quality is Our Style". Likewise, Gooding and Company's Pebble Beach Auctions are the only events of their kind. Further, it is within the gates of the 17-Mile Drive leading to the world famous Pebble Beach Golf Links. Be sure to plan ahead to avoid missing any of the 176 amazing classic cars crossing the block at the Pebble Beach Equestrian Center. The Premier Financial Services team of dyed-in-the-wool car enthusiasts and leasing professionals will be watching this celebrated auction closely. Here are a select few of their favorites.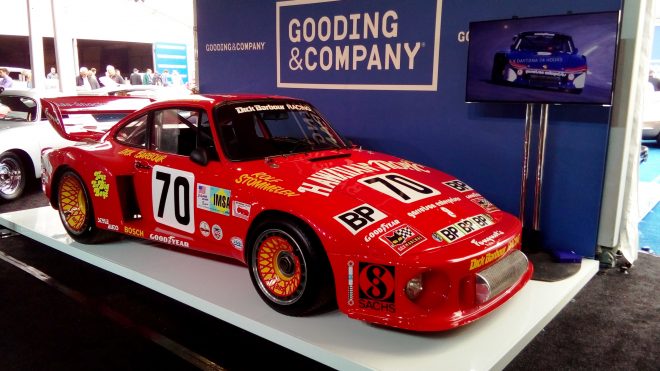 2015 Aston Martin Vulcan
Lot 53, a 1-of-24 2015 Aston Martin Vulcan is the pick of our Southwest Sales Manager, Michelle Yancey. She related "…they are so rare I cannot wait to see what this one brings at auction!" No overstatement, it is a sensational design and engineering achievement on every possible level. The 7thof only 24 built, this example is the first of these stunning cars imported into the United States. With just one owner from new, it comes to auction with just over 300 kilometers' use at the time of cataloguing. Producing 820 BHP from its 7.0-liter V-12 engine, this Vulcan is simply a breathtaking and extremely rare offering at auction.
1993 Porsche 964 3.8 RS
Both Ross Dressel, our Midwest Region Sales Manager and Juan Garcia, Premier's West Coast Region Sales Manager, choose this selection. This 1993 Porsche 964 3.8 RS is a true descendant of Porsche's all-conquering Rennsport (racing) program. As the road-going version of Porsche's dominant 964-generation RSR racing car of 1990s fame, it stands as the ultimate expression of the normally-aspirated 964-generation Porsche 911 model lineage. Rarity? How's one of only 55 examples produced? It is finished in iconic Guards Red paint and factory-equipped with a rare half-cage. Lastly, this car is believed to be the lowest-mileage example of these renowned racing-homologation specials.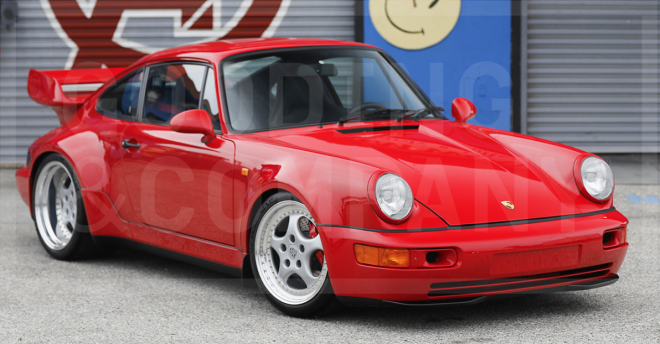 1962 Porsche 356B Super 90 "Twin Grille" Roadster
Chris Warren, Premier's Southeast Sales Manager, counts himself among the many admirers of this high-specification example of Porsche's groundbreaking 356-series cars. A Super 90-powered 356B from 1962, this Porsche features the rare (1 of 248) "Twin Grille" Roadster body. It was produced in Belgium byD'leteren Frères. In addition, it has a desirable set of Rudge wheels, and retains its numbers-matching Super 90 engine. Plus, it's original color combination, verified by its accompanying Kardex factory production record. A concours-worthy restoration by the noted Porsche marque specialists at Willhoit Auto Restoration, it is a benchmark example of one of the most desirable, valuable, captivating and enjoyable classic Porsche models ever produced.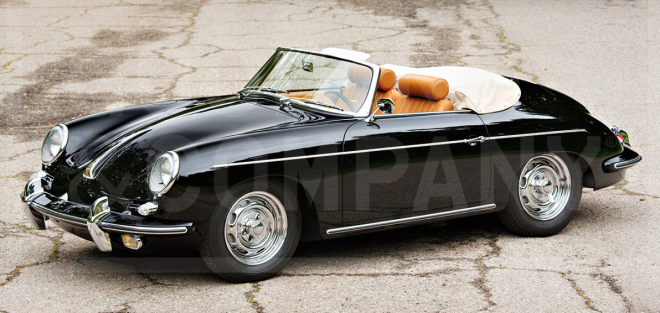 1953 Porsche 356 1500 Coupe
Premier's Northeast Sales Manager, Keith Neelans, has selected this 1953 Porsche 356 1500 Coupe as his pick. It is of the most desirable finds at Gooding and Company's Pebble Beach Auctions this year. A stellar example of Porsche's renowned early road models, this early 356 is a 2018 Porsche Parade winner. Likewise, it features a wonderful, concours-level restoration that also earned First in Class at the Porsche Werks Reunion and Carmel-by-the-Sea Concours on the Avenue. Handsomely finished in Adria Blue Metallic and retaining its matching-numbers engine per the corresponding Porsche Certificate of Authenticity, it is simply extraordinary throughout.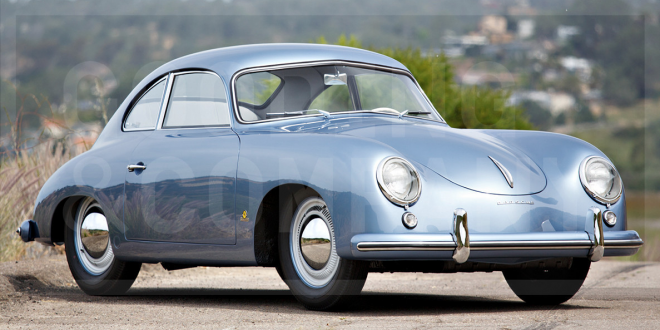 1975 Ferrari 312T F1 Car
The collective pick among the Premier Financial Services staff is this 1975 Ferrari 312T F1. It was drive to victory at the 1975 French Grand Prix by that year's eventual World Champion, Niki Lauda. It is one of only five examples. Plus, is one of the two main chassis used by Lauda for the 1975 Formula 1 racing season. In addition, it also helped Lauda win the BRDC International Trophy. An accurate and impeccable restoration by marque specialists, it is a class winner at the 2017 Pebble Beach Concours d'Elegance and ranks among the most significant Formula 1 cars ever to come to public auction.
Leasing from Auction with Premier
A Simple Lease from Premier Financial Services takes the stress out of bidding on your dream car at auction. Premier is your path to enjoying any high-end automobile, from leasing a limited-production Porsche model from auction to driving home that Lamborghini from the dealer showroom. Bidders are thoroughly vetted in advance at Gooding & Company's Monterey Auctions, so avoid a costly mistake and get ready to bid with confidence with our auction basics.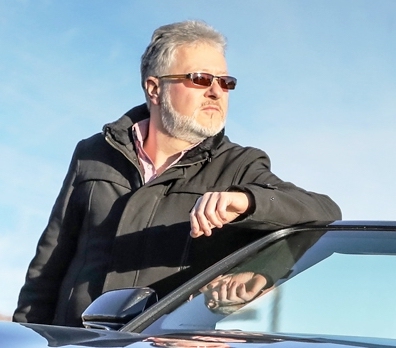 Written by David Neyens, Classic Auction News
For Premier Financial Services