PCA Werks Reunion 2019 Preview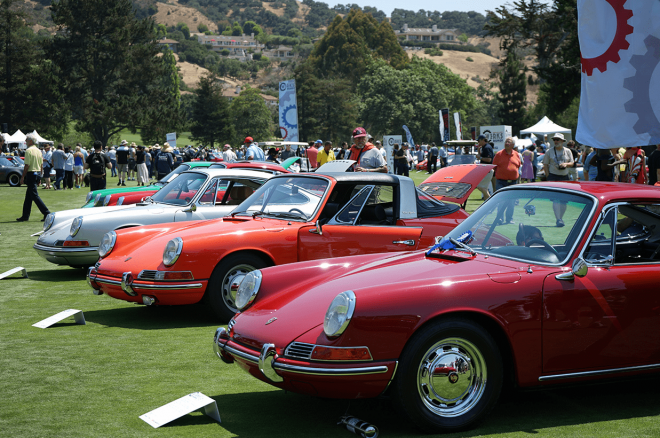 When: Friday, August 16th, 2019 from 9:30 am – 4:30 pm
Where: Corral de Tierra Country Club, 81 Corral de Tierra Road, Salinas, CA 93908
Admission:  Free
Parking: $20
Contact: http://www.werksreunion.com/contact.cfm
Information:  http://www.werksreunion.com/monterey.cfm
For committed Porsche owners and enthusiasts, the Porsche Club of America (PCA) Werks Reunion is a must-attend highlight of Monterey Car Week every August. A celebration of the legendary sports cars from Stuttgart and the wonderful camaraderie engendered by them, the Werks Reunion is a refreshingly enthusiast-focused event where a lovingly maintained and well-presented Porsche can still earn rewards under judging. For those not wishing to have their prized Porsche judged, it can be displayed and appreciated within model-specific corrals. With no score sheets returned or protest committees to debate results with, the Werks Reunion focuses instead on the deep appreciation shared by attendees of the revered Porsche marque, ensuring a fun, rather than solely competitive, experience.
Legendary Porsches, Breathtaking Venue
Held on the beautiful grounds of the Corral de Tierra Country Club near WeatherTech Raceway Laguna Seca, the 2019 PCA Werks Reunion marks the fifth edition of this enjoyable event. It will take place on Friday, August 17, with vehicle registration opening at 7:00 am, cars placed on the field until 9:00 am and judging from 9:30 – 12:00 noon. Youth Judging for ages 6-14 is from 10:30 am – 12:00 pm – please sign up for this fun opportunity ahead of time. Best of all, spectator admission is free of charge, with no registration needed and only $20 cash required for event parking. Breakfast will be available from 7:00 am – 10:00 am and lunch from onsite food trucks is available from 11:00 am to 1:00 pm.
As always, a wide array of breathtaking road and racing Porsche models will be on display, ranging from time-honored classics to modern Porsche legends. With 2019 marking the 50thAnniversary of Porsche's mighty 12-cylinder 917 racecar, it will be interesting to see if examples of this Le Mans-winning legend will be present. Certainly, the Werks Reunion will surely provide ample evidence of Porsche's time-honored commitment to the value of top-echelon international racing to improve on its road models. In keeping with the spirit of this fantastic event, the organizers urge everyone to "View cars, socialize, have fun!"
Meet Our Team of Leasing Specialists
As sponsors of the PCA Monterey Werks Reunion, the team of leasing experts at Premier Financial Services will be on the ground at this fabulous event, and we look forward to meeting you and helping you to finance the car of your dreams.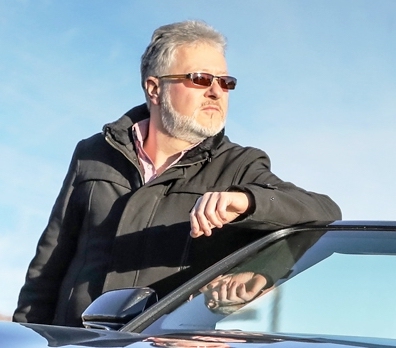 Written by David Neyens, Classic Auction News
For Premier Financial Services