Cars to Watch: Bonhams Amelia Island Auction 2022
With the events of the past two years now fading into the distance, March 2022 marks a welcome and highly anticipated return to the three high-end auction events normally held in association with the celebrated Amelia Island Concours d'Elegance. For its part, Bonhams returns to host its 8th edition of The Amelia Island Auction – scheduled this year for Thursday, March 3rd. As always, Bonhams will lift the gavel on a particularly rich set of more than 80 automotive offerings, plus a diverse and desirable assemblage of memorabilia and collectibles and 50 vintage motorcycles. Virtually all eras of automobiles and associated collectibles will be offered, including Classic Era® legends.
For further information and details on this great event, be sure to visit the Bonhams auction website. Of course, the leasing experts from Premier Financial Services will be on the ground at The Amelia Island Auction, ready to help you finance the collector vehicle of your dreams. Here is a sampling of our favorite offerings from the rich and diverse Bonhams auction docket.
Keith Neelans, our Northeast Sales Manager, has selected this captivating 1972 Ferrari 365 GTC/4, numbered Lot 229, from the 2022 Bonhams Amelia Island auction lineup. Beautifully styled and featuring a 340-horsepower development of Ferrari's 4.4-liter V-12 engine, the 365 GTC/4 is one of the definitive Grand Touring cars of the early 1970s. Striking in black-on-black livery, this handsome performer was delivered new to the United States through famed Ferrari importer "Bill" Harrah. Just 32,189 miles were accumulated at the time of cataloguing and it stands as a classic and very elegant "Enzo era" V-12 Ferrari model with achingly beautiful bodywork by Pininfarina.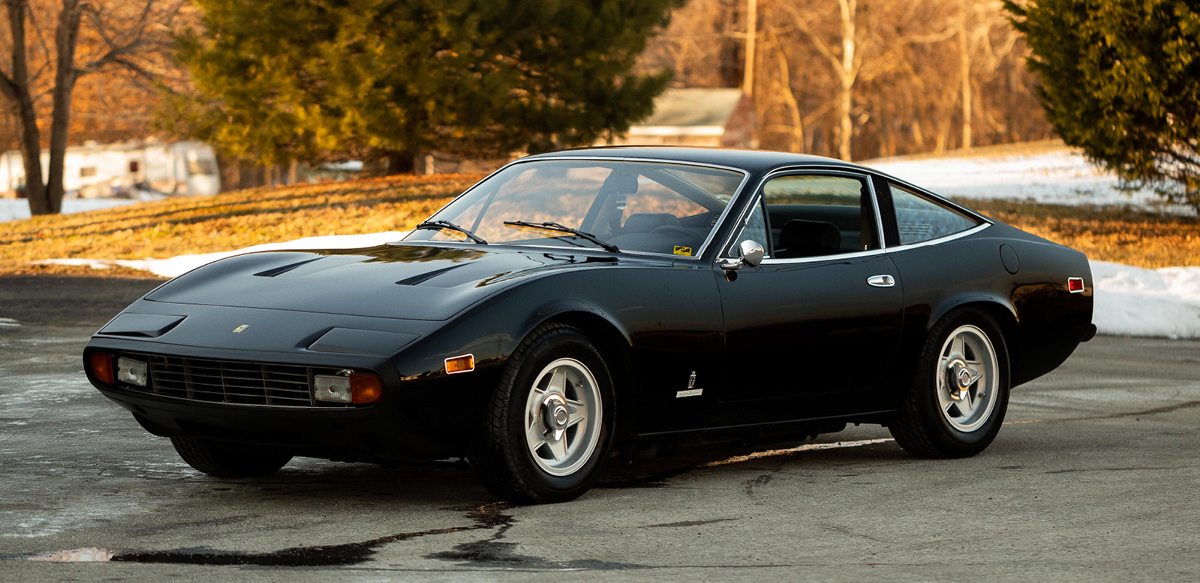 Michelle Yancey, Premier Financial Services' Southwest Sales Manager, has her eyes on Lot 250, a thoroughly compelling example of the 550 Spyder, a car rightly regarded as one of the most iconic and important Porsche models ever conceived. Offered from half a century of devoted care by a passionate lifelong Porsche collector, this stellar 550 Spyder carries extraordinary period European racing history, including race outings at the legendary Nürburgring, AVUS and Hockenheim circuits. Fitted with a period-correct, one-number-off Type 547 four-cam engine built by marque expert Billy Doyle, the Spyder comes with fastidiously well-documented history and provenance, including period photos and correspondence. Furthering this Spyder's cachet for Michelle is its association with promising screen legend James Dean, heightened by its silver exterior finish. As Michelle recently expressed, "I can see his hair blowing in the wind now…"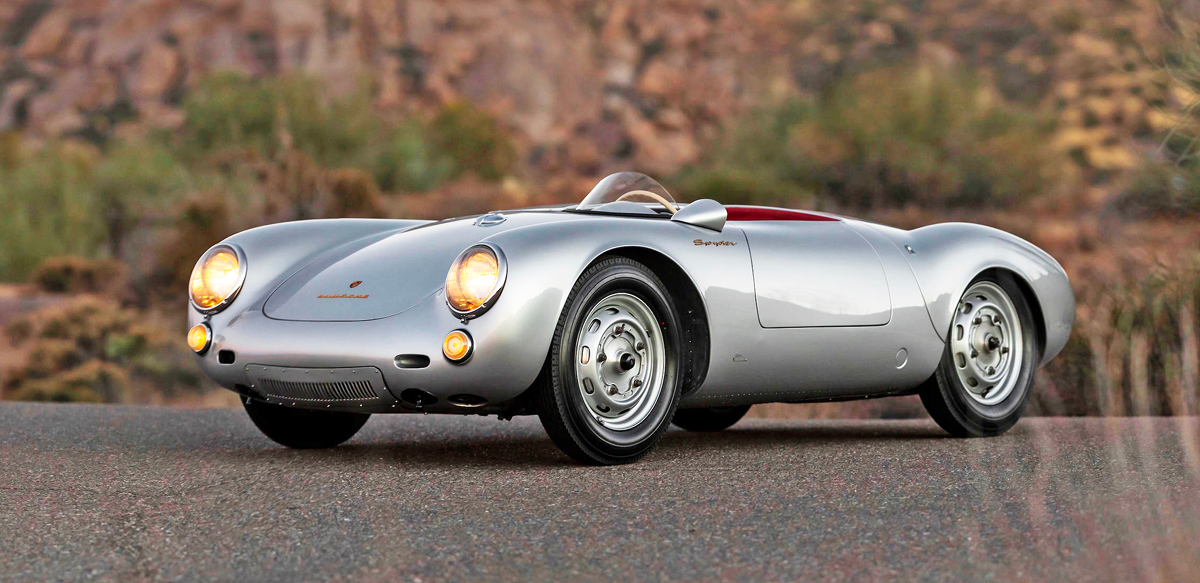 Chris Warren, our Southeast Sales Manager, is watching Lot 261, a wonderfully presented and highly rare 1937 Riley 12/4 Sprite Two Seater Sports racer. Rakishly styled, this Riley is an outstanding offering for confirmed pre-war motor racing fans. Sporting a twin-carbureted 1.5-liter engine, it benefits from sympathetic restoration and comes with good documentation including period racing history. It is accompanied by both FIVA and FIA papers and is approved for entry into the Mille Miglia, opening up a great set of opportunities to enjoy it as it should be. Chris is certainly one of the svelte Riley's admirers, particularly its excellent history.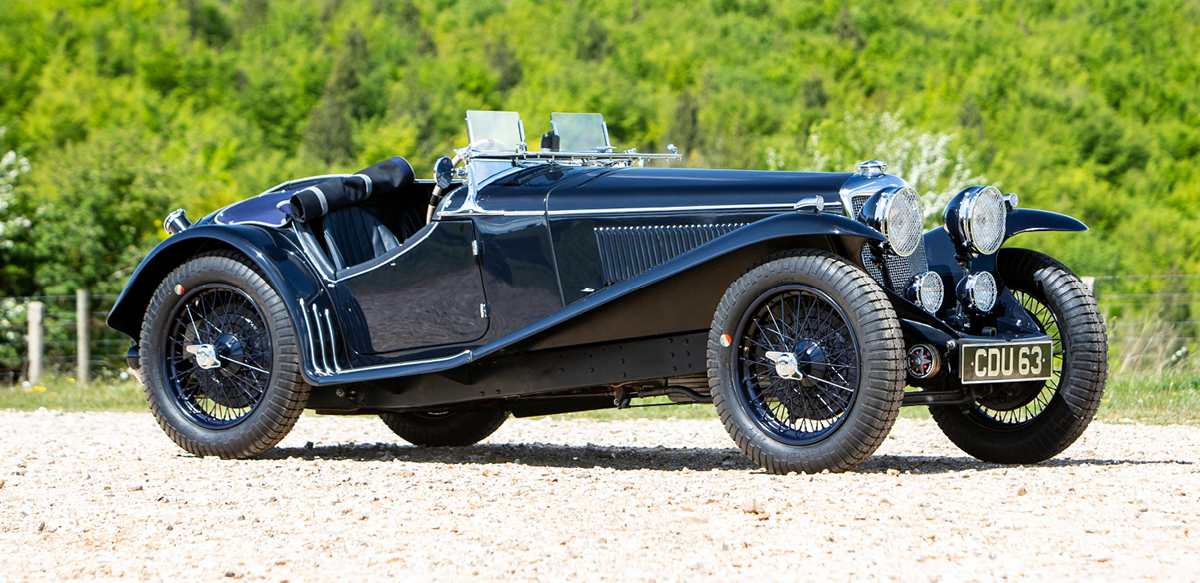 Lot 283, an extremely rare (1 of 73) original left-hand drive 1958 Aston Martin DB4 'Series I', is the pick of Juan Garcia, Premier Financial Services' West Coast Sales Manager. One of the most important and influential David Brown-era models from Aston Martin, the DB4 set the stage for Aston Martin road models through the 1960s. In DB4GT and lighter-weight DB4GT Zagato forms, it also gave Aston Martin the firepower required on the track to match – and sometimes exceed – Ferrari's storied 250 GT SWB and 250 GTO in one of the most thrilling racing rivalries ever. This early 'Series I' provides an incomparable opportunity to complete a delayed restoration – mostly paint and interior work required, with the car retaining its engine and mechanicals intact. According to Juan, "What an amazing opportunity to fully restore and get this influential DB4 back on the road!"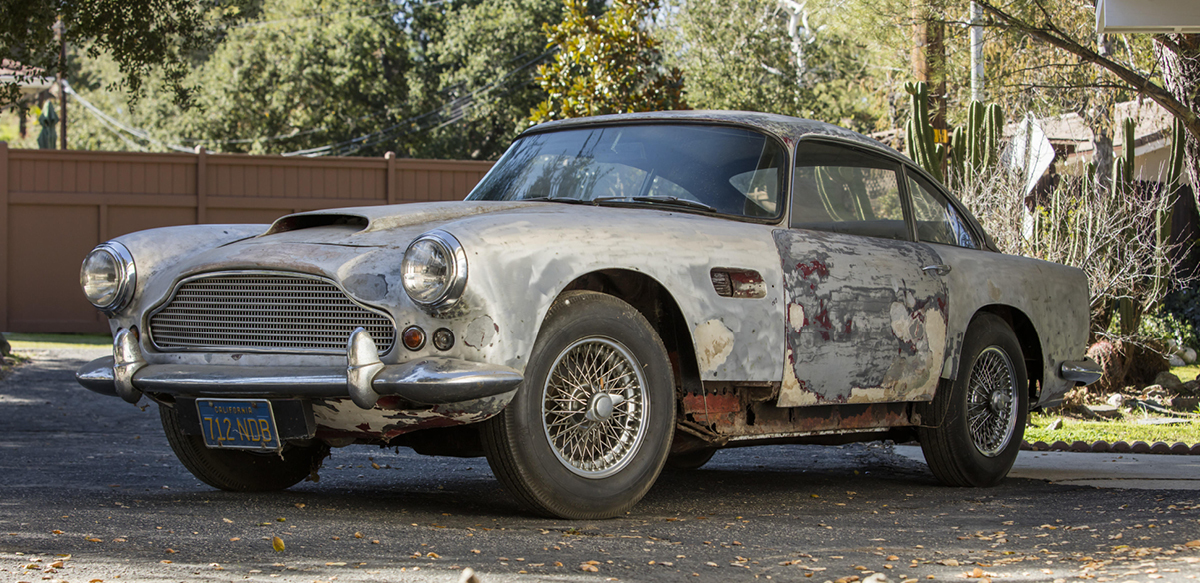 Lot 222, a 1968 Lamborghini 400 GT 2+2, is the pick of Premier's Midwest Sales Manager Ross Dressel, who appreciates the timeless design of this early Lamborghini model that predates the wild supercars yet to come from the storied Italian marque. Featuring sophisticated styling and coachwork by Italy's renowned Carrozzeria Touring, this important early Lamborghini model is a late-production example, the 223rd of the 247 produced in all, featuring many fascinating details. Presented in its original color combination, this 400 GT 2+2 is both beautiful and rare. It also carries exceptional heritage with its 4.0-liter V-12 powerplant engineered by Giotto Bizzarrini and the chassis designed by Gianpaolo Dallara – both giants of postwar Italian racecar engineering.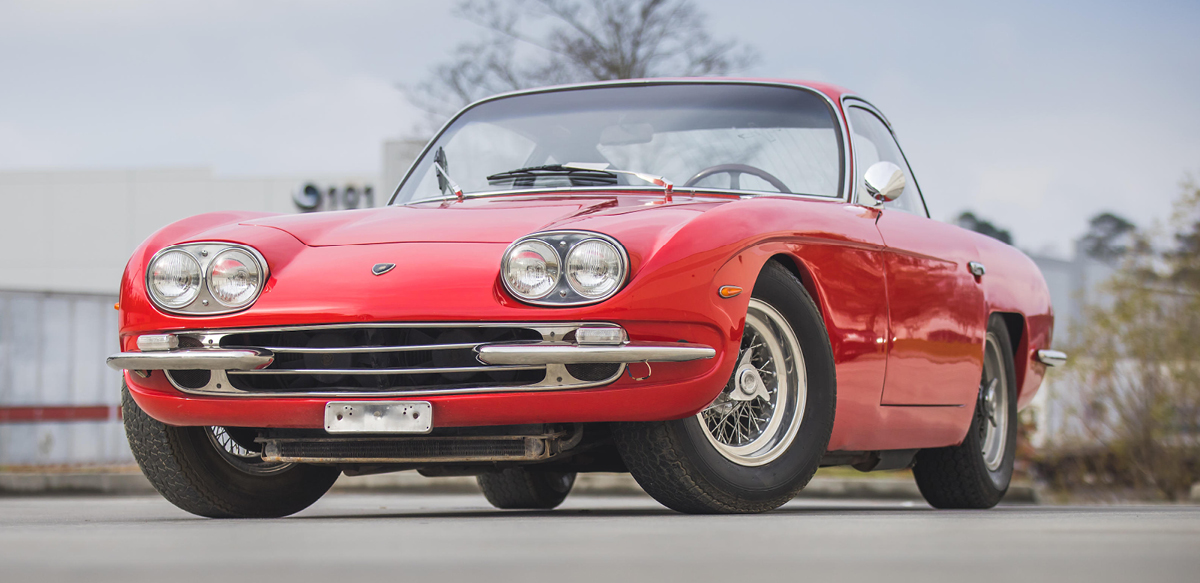 Our staff pick from the Bonhams 2022 Amelia Island offerings is a true stunner – Lot 241, the one and only Jaguar XK120 ever bodied by the renowned Italian design house of Pinin Farina. Based on the desirable, high-specification Special Equipment (SE) development of Jaguar's famed XK120, this vehicle was first imported to New York by famed importer Max Hoffman and as now offered, it clearly benefits from a 100-point, concours-quality restoration that earned the car a class award at the world-famous Pebble Beach Concours d'Elegance in 2017. According to Bonhams, the car also won the highly prestigious International Historic Restoration of the Year Award in 2017 as a result of its stunning return to 1955 Geneva Motor Show condition, adding further distinction to this singular Pinin Farina-bodied XK120 SE.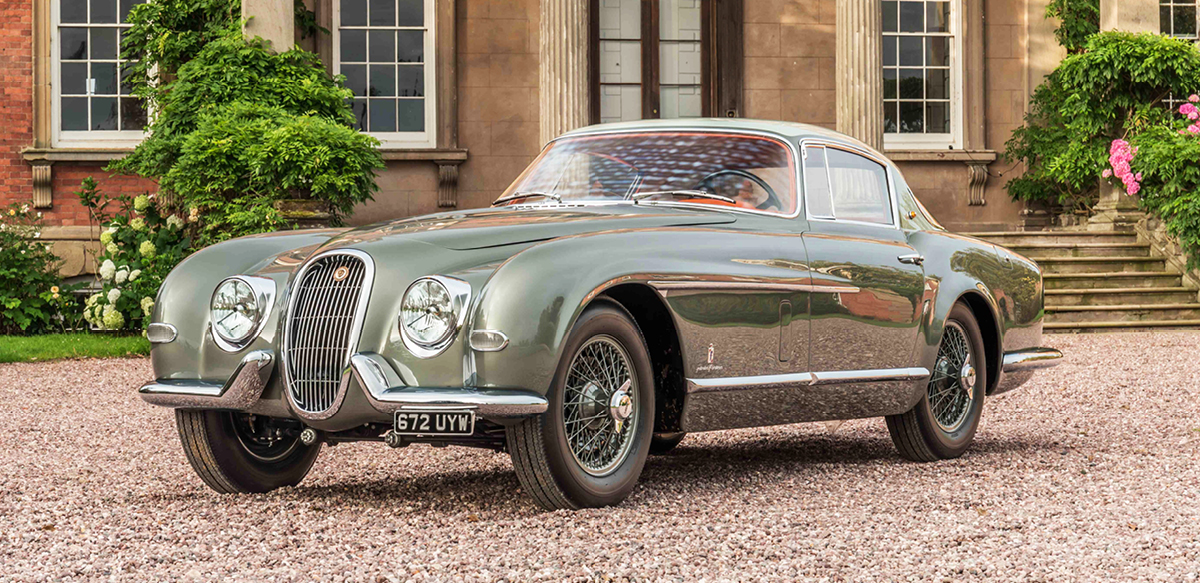 Lease from Auction with Premier
Given the wide array of desirable collector vehicles offered by Bonhams at The Amelia Island Auction, competition among bidders is anticipated to be fierce. Contact Premier Financial Services today to see how our easy pre-approval process takes the stress out of bidding and allows you to focus on the scoring the winning bid on your next collector car. Regardless of whether you're looking for a new exotic Supercar, highline luxury model or blue-chip classic, the Simple Lease from Premier Financial Services can help turn a dream into a dream garage. Be sure to brush up on our Auctions 101 post before setting off and get ready to enjoy the Amelia Island experience to the fullest with us!