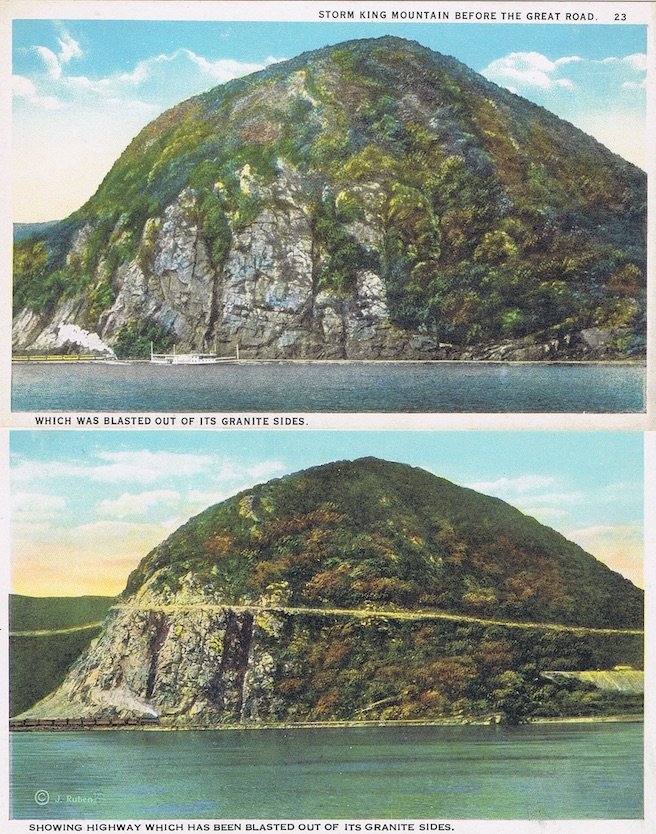 Storm King: Carved Into a Cliff 100 Years Ago
Sometimes, the perfect road calls you. Other times, you just stumble upon it. Storm King Highway in Orange County, NY was both for me.
Perched atop 400-foot cliffs towering over the Hudson River, Storm King Highway is a little over an hour's drive from Manhattan or northern New Jersey suburbs. The twisty two-lane was carved into the side of Storm King Mountain a century ago to reduce the traveling time between Cornwall and areas south.
The road, which stretches just three miles, is a part of the longer NY Rt. 218 and passes the United States Military Academy at West Point. Not a highway in the modern sense, Storm King serves engaging curves and a few stunning vistas. The latter can be quite distracting, and at the trickiest section, only a low stone wall separates vehicles from a 400-foot vertical express lane to the rocks below.
Mystery Road
I first "discovered" Storm King Highway while staring at it from Cold Spring, NY across the river. My wife and I had been occasional day trippers to this quaint town in the early 1990s, once staying a weekend. From a window in the hotel's restaurant, and also from a gazebo by the river, I looked across to see cars snaking along a road right at the cliff's edge cliff top. Meanwhile, seemingly miles-long freight trains moved along a track at the cliff's base.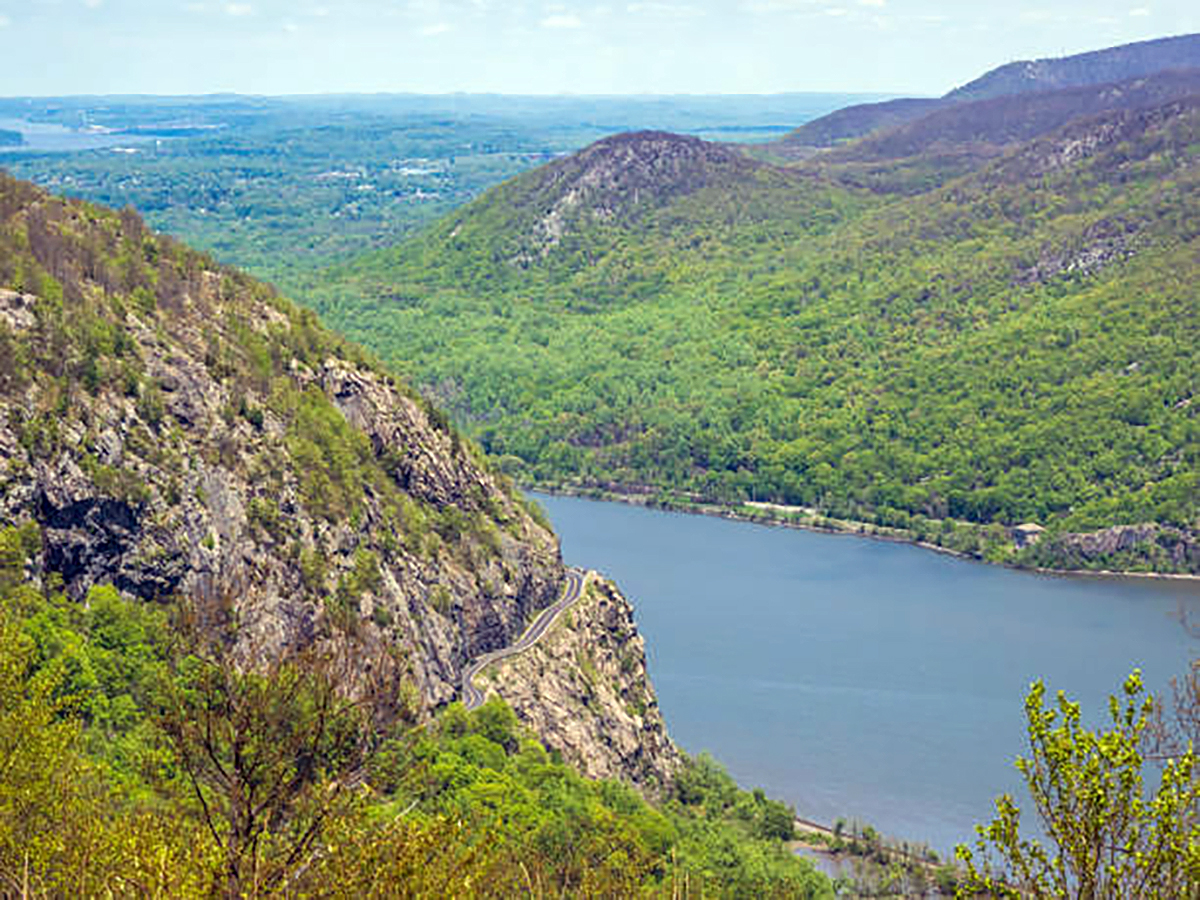 I didn't know then what the road was. Although I thought that it must be amazing to drive for the views alone. I had planned to look it up, but it simply slipped my mind. By the time I'd returned to the East Coast after a four-year stint in Seattle, I'd forgotten all about it.
Happy Accident
A few years later, an assignment for The New York Times brought me to the road by happenstance. I was writing a profile of a man who built "rat rods," a kind of purist revival of the original hot rods from the '40s, before the genre got co-opted (corrupted, some would say) by the custom car movement.
We met for lunch in Cornwall-on-Hudson, which was roughly equidistant from our respective homes. Neither of us had ever been to that town before. But knowing the general topography of the area, we'd both assumed we'd find suitable roads to drive for the story. We did.
When leaving a small restaurant on Bayview Avenue, we simply headed eastward toward the river. As a bonus, it was a perfect sunny October day, with the changing fall colors on full display. Minutes later, the road was rising … and there we were, on Storm King Highway.
Agile Rat Takes on Storm King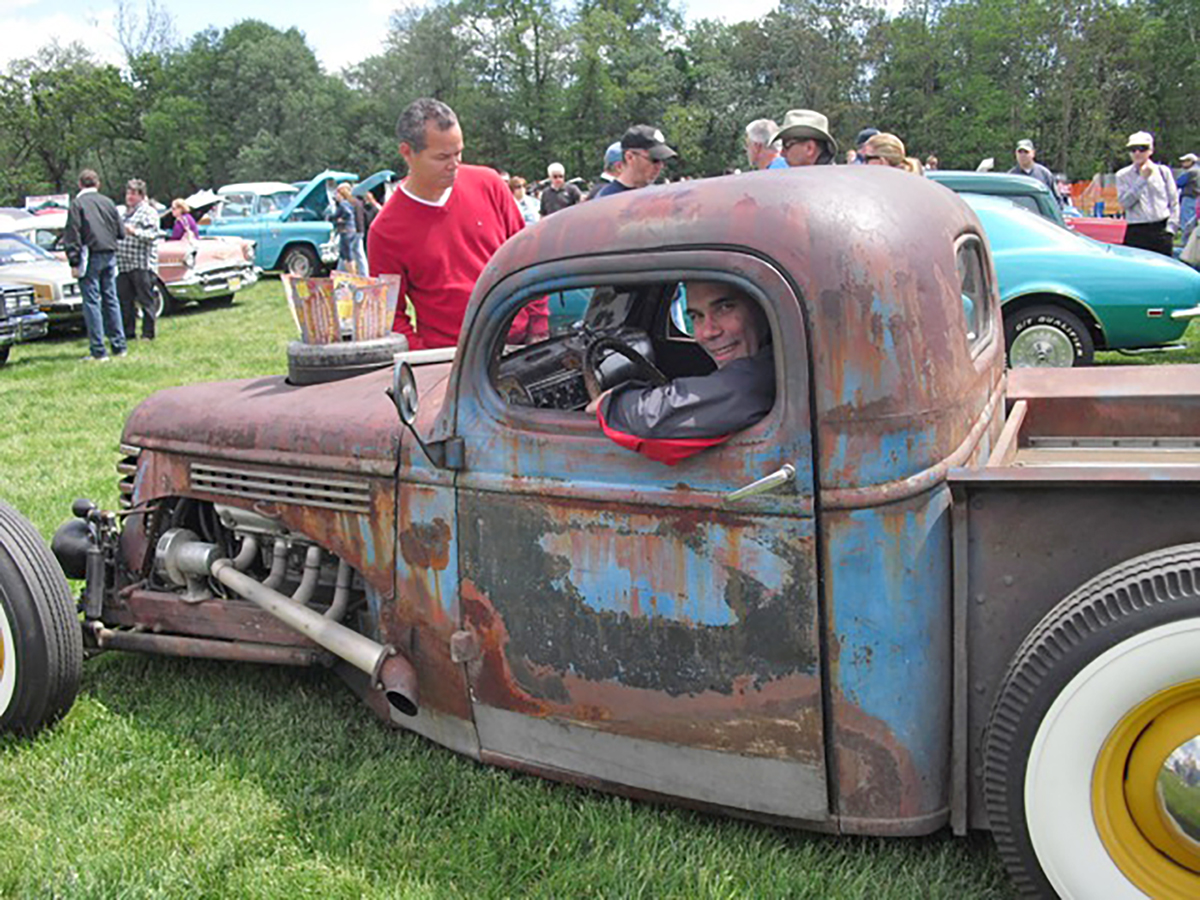 On a road that would be a dream to drive in an Alfa Romeo Spider or Porsche 914, I was driving a Frankenstein machine spanning decades. It was a 1946 Chevy truck cab attached to a home-built chassis, with 1937 Ford front suspension and a custom four-link rear suspension. The look was purposely left "distressed" for effect (my photo at the bottom of this blog is that car).
An early-'50s Dodge 241 cu.-in. Red Ram V8 teamed with a 1980s Camaro 5-speed manual transmission for easygoing performance. The "baby Hemi," as this 241 cu.-in. V8 was known, made a modest 140 horsepower. But this rat rod weighed only about 2,500 pounds, so it could really scoot. Bellowing through barely muffled headers, it was grin-inducingly loud.
The rat was no sports car, but the builder seemed pleased (and relieved, probably) that his home-brewed machine handled Storm King's twists and turns admirably. It had a blast, but I had to fight to keep my gaze from drifting toward the compelling views for more than seconds at a time.
Getting to Storm King Highway
Storm King Highway is a short but scenic cliff-top drive that's suited to incorporating into a larger drive in the Hudson Valley area.
If you're coming from Westchester/Putnam/Dutchess County area of New York, take the Taconic State Parkway to Rt. 301 through Fahenstock State Park toward Cold Spring. If the town is not packed with tourists, head to the waterfront and glance across the river to see cars moving along a cliff road. That's Storm King Highway.
Leaving Cold Spring, take 9D south to the Bear Mountain Bridge and pick up 9W North. If you plan to visit the U.S. Military Academy at West Point, exits for Rt. 218 at an early spot that takes you into Highland Falls. Or, stay on 9W for a few more miles to get 218 further up for a direct link to Storm King Highway.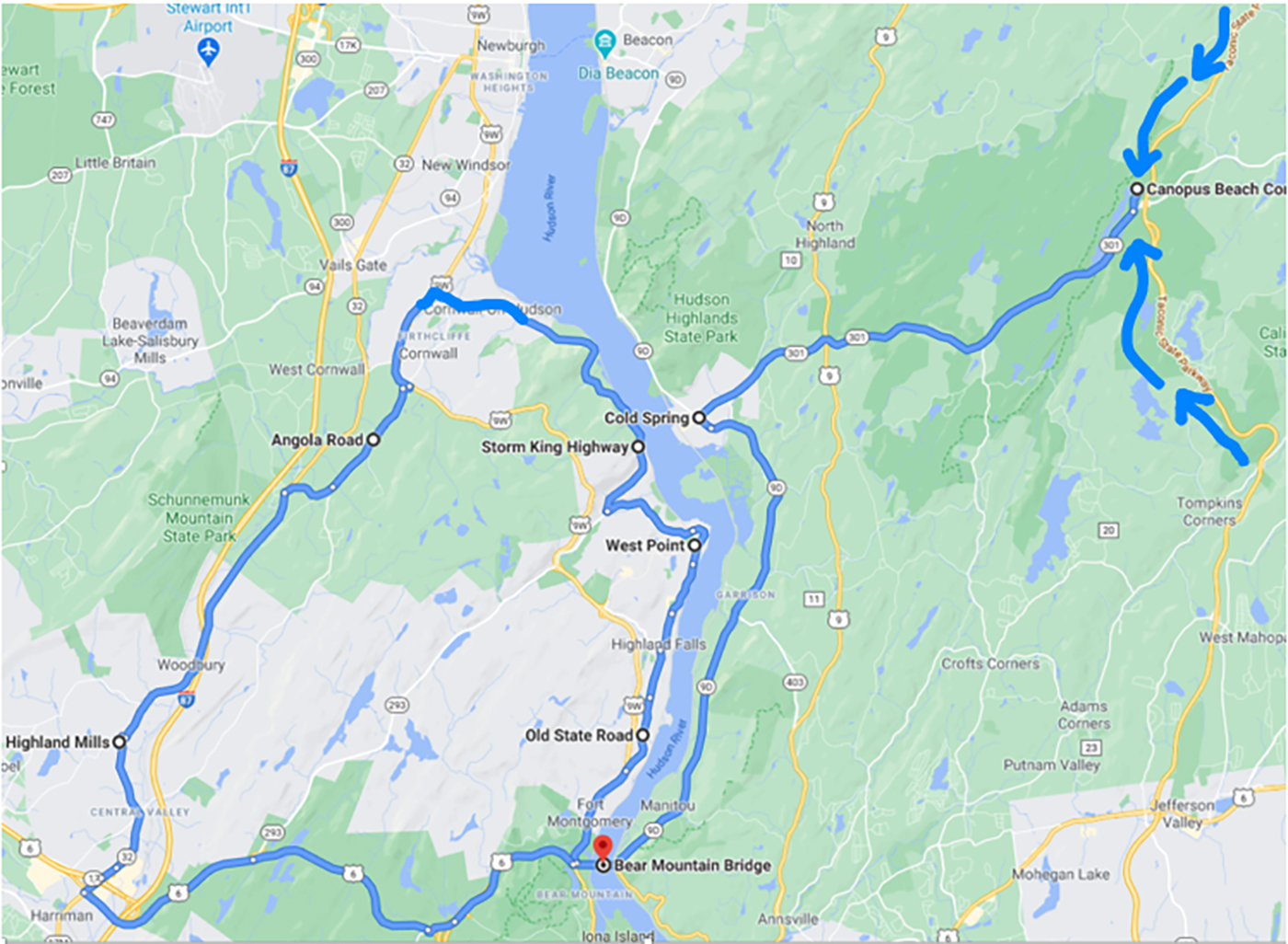 Storm King drops onto Bayview Ave. in Cornwall-on-Hudson. If you've got the time, a visit to the Storm King Arts Center in West Cornwall is not too far off. (This renowned sculpture park is visible from the New York Thruway.) Follow Bayview up to 9W, then head south to Quaker Road to connect to Rt. 32, and then head briefly north to get Rt. 20 westward to the park.
If you're feeling more adventurous, other roads out of the Cornwall area offer quite scenic and enticing alternatives. One example would to pick up Angola Road from Main Street in Cornwall and eventually join up with Rt. 32 further south. Rt. 32 will take you through Highland Mills back to Rt. 6, where you'd then head east for the Bear Mountain Bridge to retrace your route home. Be aware that this route takes you by the Woodbury Commons shopping outlets and its associated traffic.
Today, I live more than three hours away from Storm King Highway. But perhaps a return is not out of the question. Any tour of the wonderfully scenic roads in this part of the Hudson Valley should absolutely include this one. To really enjoy it, just drive back and forth a couple of times.
This video by "Roadwaywiz" gives a good tour of the road going north. The best section is just past the 6-minute mark. I would say it's better to go in fall for a better view through the trees.