Cavallino Classic
For many Ferrari and Italian-car owners and enthusiasts, the Palm Beach Cavallino Classic is a mandatory event held each January. Returning to The Breakers as the beautiful venue for its 29thedition, Cavallino Classic festivities will kick off with event registration and an Evening Welcome Reception on Wednesday, January 22nd.
Far more than a series of shows, displays and concours judging, the Cavallino Classic is a true enthusiast-based event. While certainly focused on Ferrari, other distinguished marques are prominently celebrated, with 2020 Cavallino Classic events observing the 110th anniversary of Alfa Romeo.
Start of The Event
Events for Thursday, January 23rdare many, including a Private Test Day at Palm Beach International Raceway and a driving tour of Palm Beach. Both make for a great all-around experience for participants and spectators alike. Symposiums featuring three special Ferrari models will also be held that day. In addition, the day's event schedule capped by a special evening reception with a surprise presentation.
Friday the 24th will focus on exciting Track Day events at Palm Beach international Raceway, including alternating Ferrari GT & Cruise Groups all day. Owners and handlers of cars to be displayed on Cavallino Sports Sunday will also enjoy some track time with cruise laps available. Highlighting the action will be the Cavallino Competition Sprints, supported by sponsor and vendor displays at PBIR. The final event of the day will be an evening reception, with yet another surprise to be revealed there.
The Weekend
For Saturday January 25th, the focus returns to the Front Lawn at The Breakers. Here will be held the highly anticipated Concorso d'Eleganza.  Judging  conducted under guidelines promulgated by the International Advisory Council for the Preservation of the Ferrari Automobile (IAC/PFA). Further, there are 140 Ferraris anticipated to be shown for judging or display. Featured displays of Ferrari models celebrating significant anniversaries in 2020 include:
There are plenty more features scheduled for Saturday the 25th. This includes a preview display of classic cars for Cavallino Sports Sunday and the Alfa Romeo 110thanniversary display. Lastly, there will be an Awards Reception with presentations at The Breakers.
Closing out this year's edition of The Cavallino Classic is Classic Sports Sunday on the 26th at the majestic Mar-a-Lago estate, where Pre- and Post-war classic sports cars (prior to 1970) will be displayed on the lawn. Subsequently, Alfa Romeo will be the featured marque. Following a Charity Brunch in the Mar-a-Lago Ballroom, Classic Marque Awards will be presented, plus the presentation of the 8 Palm Beach Cup awards, with the winners decided by People's Choice.
As one of the most-anticipated classic-car events anywhere in the world, Cavallino Classic provides an amazing winter getaway. It also stands firmly as the premier event centering on Ferrari and other legendary Italian marques on the East Coast. Representatives from Premier Financial Services will be in attendance, including our Vice President of Sales, Doug Ewing and Chris Warren, Premier's Southeast Sales Manager.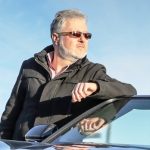 Written by David Neyens, Classic Auction News