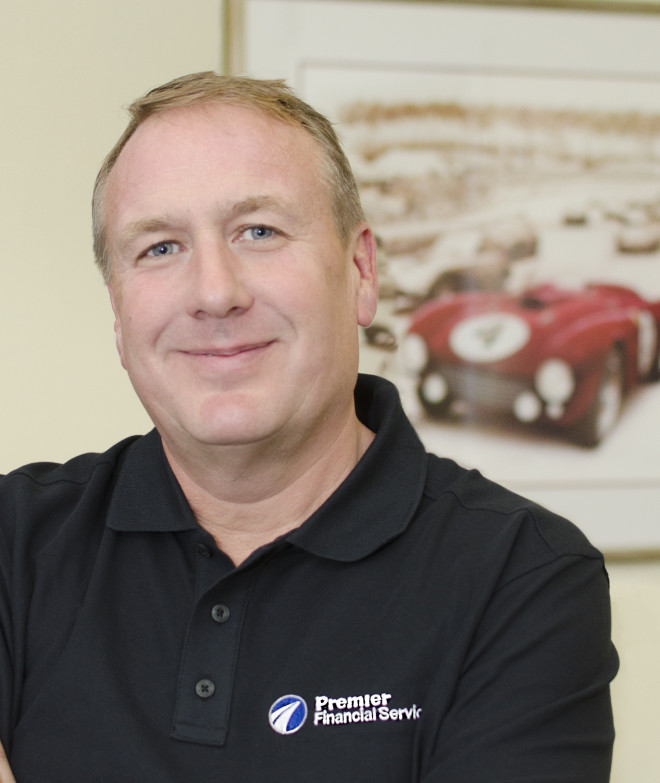 Doug Ewing
Vice President of Sales
Doug began his career in the automotive industry straight out of college. He joined Premier in 2000 as the Northeast Regional Sales Manager and quickly grew with the company as Premier's reach extended from coast-to-coast. Since 2004, Doug has served as the Vice President of Sales and has been key in developing and training Premier's sales team.
Doug's Background
His first automotive experience came as a kid when his next-door neighbor, a mechanical engineer, gave him a damaged motor to 'figure out'.  It wasn't long before he took it apart, rebuilt it and had it powering a go-cart. He has been hooked on all things mechanical ever since.
In 1983, Doug began in the service department at a GM dealer group and within two years was their top selling salesman. Soon after he began selling Porsche and Audi at the one of the nation's top performing dealers. He went on to become sales manager and then general sales manager and in the process increased revenues in all departments and improved CSI.
Doug is also an avid boater and has sailed the Eastern seaboard multiple times, even surviving a hurricane during the "Marion Bermuda Race."  He and his family regularly attend local concours and auctions which has instilled the same love of cars in his son. Doug is an exuberant participant at many of the events that Premier sponsors including the prestigious auctions in Amelia Island, Scottsdale, and Monterey.
Doug's Perspective
"I always think outside of the box, trying to creatively think of ways to get the job done. I especially enjoy challenging situations where the end result benefits the customer in ways that they could never have imagined."
More than anything, Doug loves making things happen. Whether working with customers, dealers or motivating the sales managers, Doug's love for the "art of the deal" enables him to look at any opportunity and make it a reality.
"At Premier we're family and we work as a team. We have mutual goals and customer service is key. You can put your heart and soul into a deal and know that the company will stand behind you."