Prewar Cars Roar to the Top in Two Major Sales
The excitement around the 2021 Amelia Island Concours d' Elegance and its two auctions by Bonhams and RM Sotheby's was like bottled lightning uncorked. The Amelia was about the last major classic automobile event held last year before COVID restrictions. After that, top auction houses scrambled to put online auction platforms into place. Now, those online sales have joined a growing, permanent roster of buying options. Read on for a full Amelia Island auction wrap up.
Yet, just as there is no substitute for hearing music played live compared to even the world's best audio setup, nothing can replace the tension, suspense and thrill of becoming or just witnessing the high bidder in person. This year's two sales at The Amelia did not disappoint. Bonhams achieved a 90-percent sell-through rate, and RM Sotheby's reached 95 percent for a $42m sale.
"We'd missed the atmosphere and fun of the live saleroom over the past 14 months, but the results of this auction were truly worth the wait," said Rupert Banner, Bonhams Group Motoring Director. "Our bidders were clearly pleased to be back in the saleroom with lots of spirited bidding from the floor, which were well-matched by much activity online and on the telephones."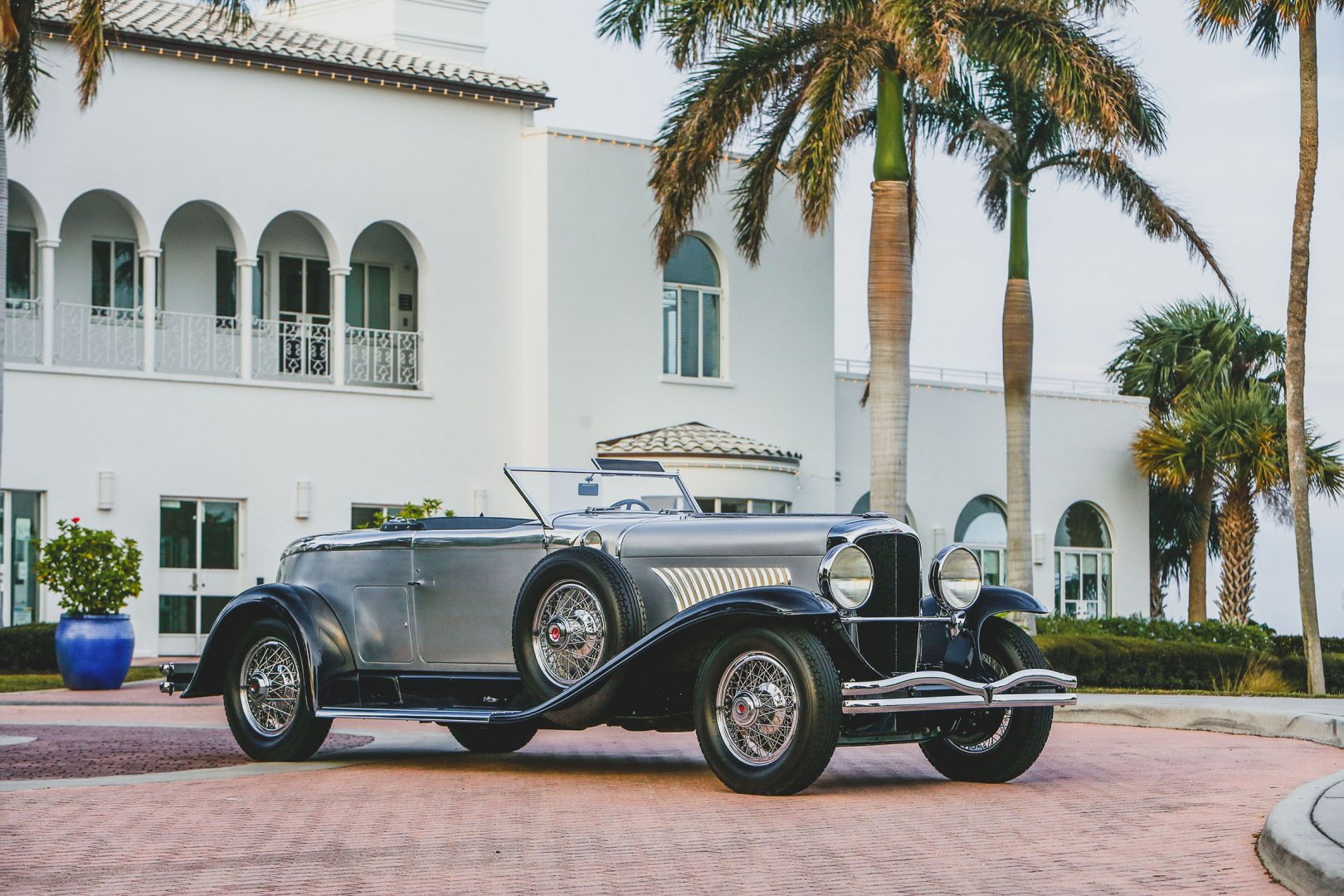 Prewar Cars Win The Weekend
Of course, there were high-dollar Ferraris. Yet, the top sales at both auctions were pre-WWII automobiles. The unequivocal star of the RM Sotheby's event was the 1929 Duesenberg Model J "Disappearing Roof" Torpedo Convertible Coupe with coachwork by Murphy. One of just two made, this Duesy roared past its $4m estimate to sell for $5.725m. RM Sotheby's had one other prewar car in its top-10, a 1935 Mercedes 500K Roadster that brought $1.6m.
For Bonhams, the top sale was an absolutely stunning 1934 Mercedes-Benz 500/540K Speziale Roadster factory upgrade that brought $4.9m, which was just a bit below the top of its $5m estimate. Remarkably, the top seven sales at Bonhams were prewar, including three that were pre-WWI.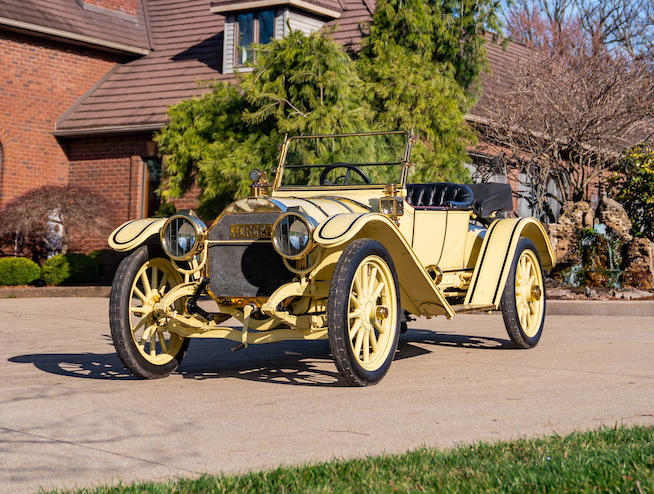 The number two slot for Bonhams went to the sole surviving 1913 Mercer Type 35K Runabout with its original bodywork, which sold for $2.425m – doubling its pre-sale estimate. In current lingo, this New Jersey-built touring car was the street version of Mercer's road-and-track Raceabout model. Third place at Bonhams was a 1933 Duesenberg Model J "Sweep Panel" Dual-Cowl Phaeton for $1.665m — $400k above its estimate. The Mercer was part of the Clem and Mary Lange Collection, which had a 100-percent sell-through.
The high sale for a 21st-century sports car went to a 2015 Porsche 918 Spyder that brought $1.182m at RM Sotheby's. At the same sale, a 2012 Lexus LFA with under 500 miles from new, sold for $700k, crushing its $500k pre-sale estimate.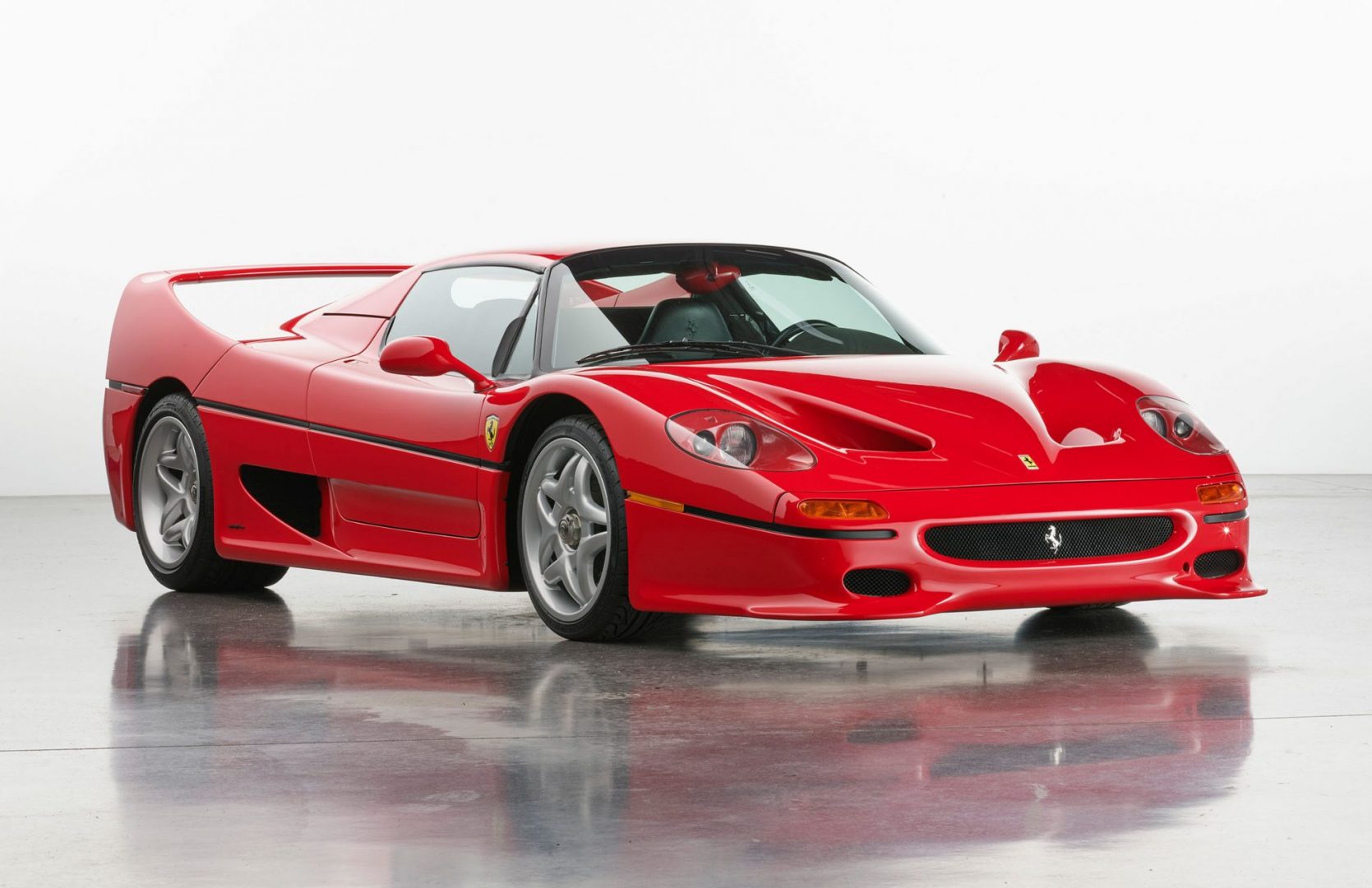 And Now, the Ferraris
While pre-war American iron kept Ferraris our of the top positions in these sales, Maranello was well represented at RM Sotheby's. Its number two sale was a 1995 F50 that brought $3,772,500. This was the 48th of 349 made and one of just 55 sent to the U.S.
Were you at the 1972 New York Auto Show? If so, you might remember the yellow (Giallo Fly in Ferrari-speak) 1971 Ferrari 365 GTS/4 Daytona Spider on display. One of 121 official Spiders built, it was Classiche Certified with under 13,500 miles from new. It sold here for $2,452,500 – about 100 times its original price. The 1968 Ferrari 275 GTB/4 that brought $2.81m at this sale had been in the same family since 1973.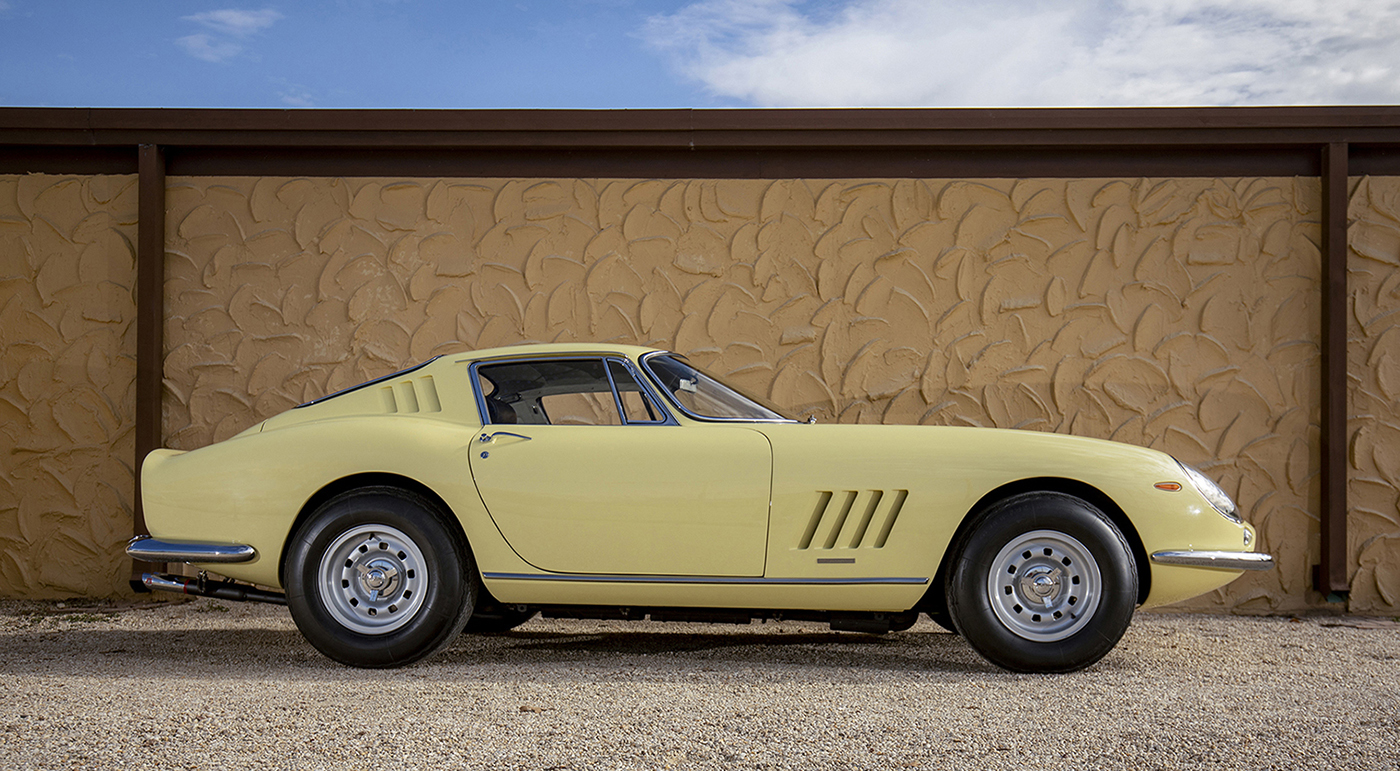 Amelia Island Auction Wrap Up:
Bonhams Top 10
RM Sotheby's Top 10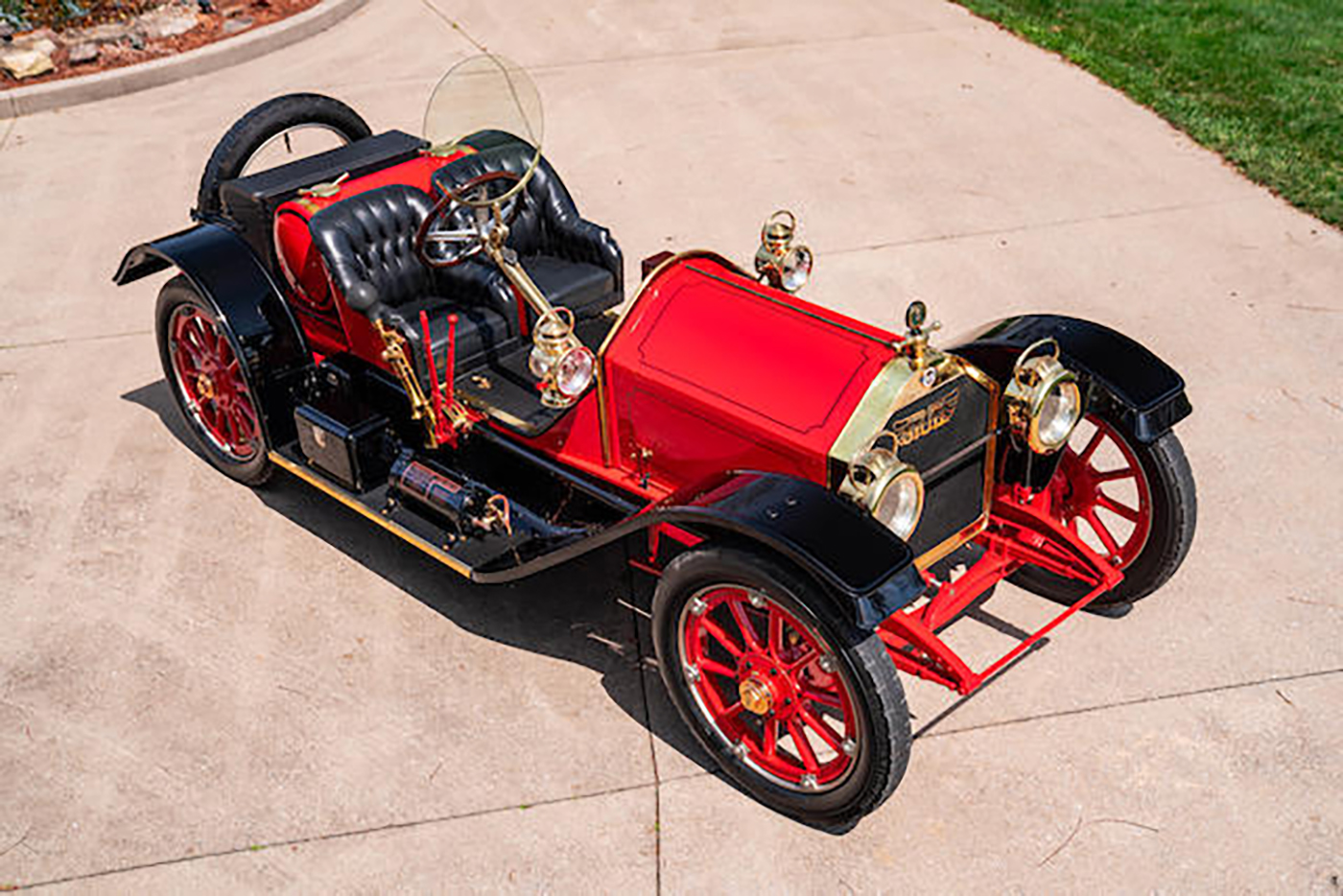 Premier Financial Services Cars to Watch
For each major auction, the Premier Financial Services staff selects "Cars to Watch." For the Amelia Island auctions, all but one sold. See how they did in our Amelia Island Auction Wrap Up:
Lot 118: 1971 De Tomaso Pantera "pushbutton" model, one of the first 75 examples hand-built by Carrozzeria Vignale: did not sell
Lot 130: 1966 Porsche 911 in Gulf Blue over red leather: sold for $114,800
Lot 134: 1908 Simplex 50hp "Speedcar," believed to be the oldest surviving Simplex: sold for $610,000
Lot 139: 1912 Stutz Bearcat, believed the earliest known Stutz automobile in existence: sold for $643,000
Lot 144: 1934 Bugatti Type 57 Cabriolet, bodied by Franay and delivered new to German movie star Hella Hartwich: sold for $1,325,000
Lot 177: 1976 Aston Martin V8, upgraded with supercharger: sold for $100,800
Lot 117: 2002 BMW Z8, inspired by the 507 of the late 1950s: sold for $196,000
Lot 121: 2008 Mercedes-Benz CLK63 AMG Black Series coupe, one of a reported 349 examples produced for the U.S. market out of 500 built: sold for $145,600
Lot 132: 1965 Porsche 356C 1600SC, the final expression of Porsche's foundational 356 series as the 911 was coming into the market: sold for $123,200
Lot 134: 1964 Alfa Romeo 2600 Spider with bodywork by Carrozzeria Touring, sold for $246,400
Lot 151: 1992 Ferrari F40, Classiche-certified: sold for $2,040,000
Lot 188: 2006 Ford GT Heritage Edition, one of 343 of these stunning, Gulf-liveried examples were produced, and with just 2.7 miles: sold for $566,000