116 Vintage Car Rallies and Counting
Since 1993, Rich and Jean Taylor have organized 116 1000-mile Vintage Car Rallies. In the process they've donated more than $2.5 million to several North American charities, and have been honored as "Hobby Heroes" by Hemmings Motor News. Thousands of serious vintage car enthusiasts from all over the world have joined Rich and Jean, including Premier's founder and CEO, Mitch Katz, who has repeatedly rallied with his beloved Alfa Romeo Giulia Spyder.
In 2020, as a result of COVID-19, Rich and Jean were forced to postpone both New England 1000 and Texas 1000, two of their most popular rallies. However, in October, they successfully held their Mountain Mille in West Virginia, Virginia and North Carolina. That event worked out better than anyone could have hoped.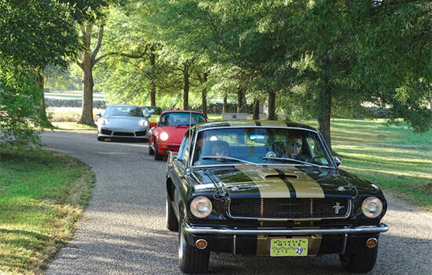 On Mountain Mille, they enjoyed five days of warm sunshine without a drop of rain. The event saw superbly engineered and maintained roads; colorful autumn scenery; three very special luxury hotels; and a fun group of vintage car enthusiasts and great cars. To be on the safe side, all participants frequently sanitized their hands and wore N95 masks in public spaces. This was a small price to pay for such a memorable week. No one got sick and everyone had a great time!
For 2021, Vintage Rallies will hold three new events in Texas, New England and West Virginia..
.
Everything is Bigger and Better in Texas
The Texas Bluebonnets rally, scheduled for April 11-16, 2021, will be the 20th anniversary of Texas 1000. As a result of unusually rainy winter — and even multiple snowstorms — the scenic Texas Hill Country is expected to burst into bloom with an abundance of colorful wildflowers in April.
Texas Bluebonnets will start and end with overnight stays outside of San Antonio at a new boutique resort called Tapatio Springs, which is owned by Country Music legend George Strait. Other overnight stays include the newly-restored La Cantera Resort outside of San Antonio, located at the architecturally-significant "Canyon of the Eagles."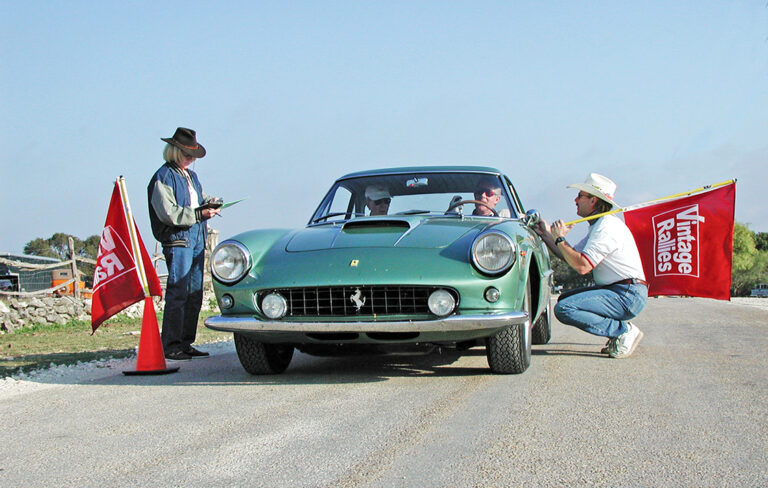 Among other special spots, the group will visit Luckenbach, TX, made famous by "Waylon, Willie and the Boys," Jacques and Karen Vaucher's l'art et l'automobile, as well as the National Museum of the Pacific War in Fredericksburg — the hometown of Admiral Chester Nimitz. The trip will also include a visit to Texas' oldest dance hall, located in the historic Gruene district in New Braunfels, and to Salt Lick, home of the best barbecue in Texas.
The 1200-mile Texas Bluebonnets route features some of the finest sports car roads in the world, including Routes 470 and 335/336/337, known as the "Twisted Sisters," a 149 mile stretch of twisty mountain road. Everything really is bigger and better in Texas!
Experience Vermont, New Hampshire and Maine
The New England 1000, scheduled for May 16 – 21, 2021, marks the 29th anniversary of Vintage Rallies. It will start and end with overnights at Wentworth by the Sea, a newly-restored 1874 Gilded Age resort in New Castle, NH. The event then spends one night at the historic 1865 Mountain View Grand in Whitefield, NH, and two nights at Mount Washington Resort, which is a fabulous, grand hotel built in 1902, where the 1944 Bretton Woods International Monetary Conference was held.
The scenic 1000-mile route goes through the Green Mountains of Vermont; the White Mountains of New Hampshire; the stunning Presidential Range and the Lake District of Southern Maine. There are plenty of neat stops in addition to wonderful scenery, great vintage car driving roads and three grand hotels.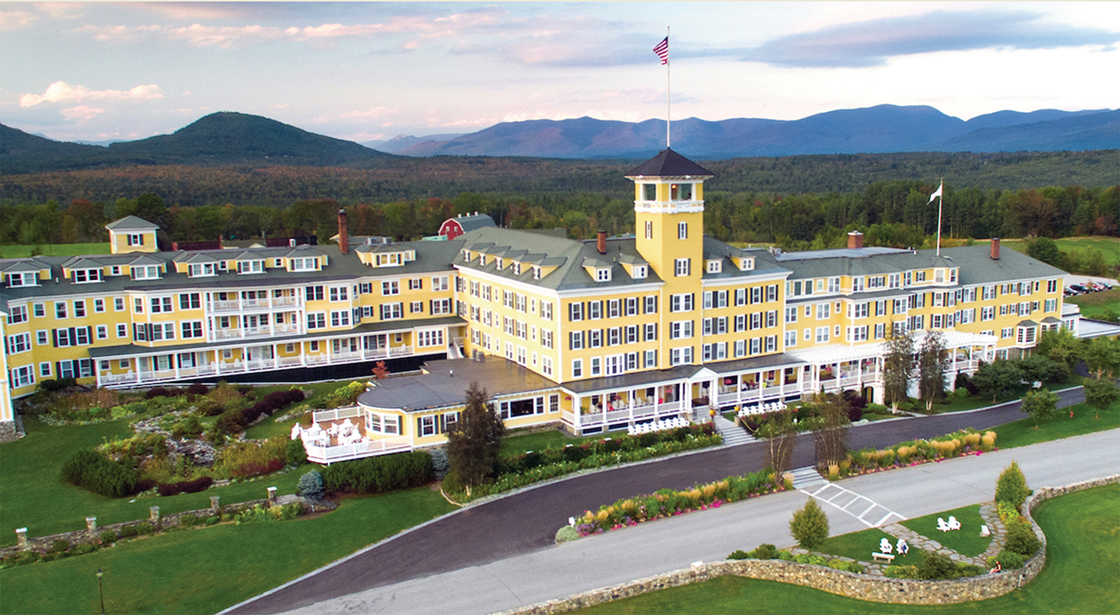 Excursion in West "By God" Virginia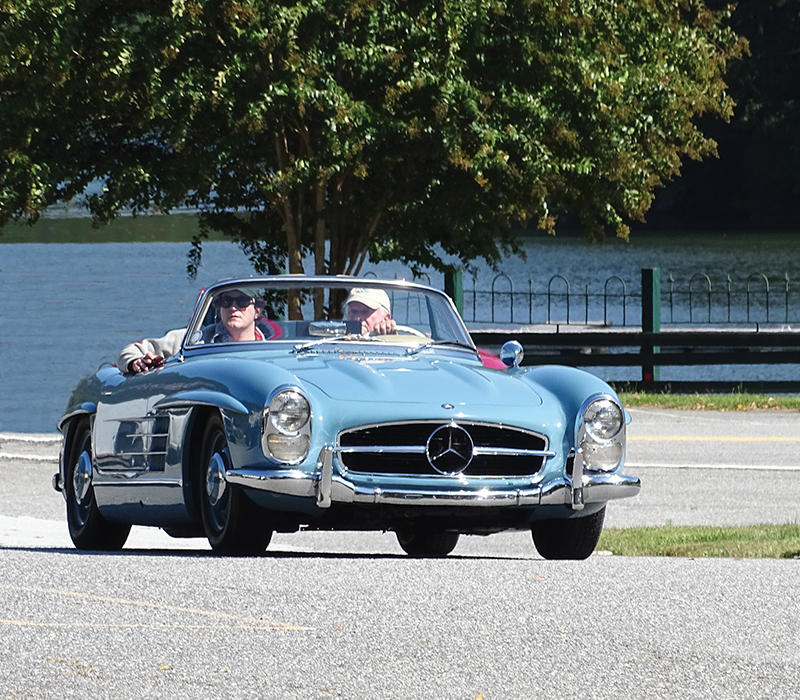 The Mountain Mille is scheduled for October 3-8, 2021. This 17th annual rally in West "By God" Virginia will start and end at The Greenbrier; spend two nights at Glade Springs; and one night at Allegheny Springs in Snowshoe Mountain.
The Greenbrier – built in 1778 and sitting on 11,000 acres – is a palatial luxury hotel similar to Buckingham Palace. Now owned by billionaire West Virginia Governor Jim Justice, the famous Dorothy Draper interiors have been totally updated by her protégé, Carleton Varney. Not to mention a hidden casino under the front lawn.
Glade Springs is another classic West Virginia resort, also managed by Jim Justice. Allegheny Springs is a mountaintop hotel that's part of Snowshoe Mountain Resort, a high-end ski destination. And not only are there great restaurants, but incredible views!
From resort to resort, this year's Mountain Mille will rally 1000 miles through the mountains of West Virginia, using a different route from any previous Mountain Mille. Therefore, it's just as beautiful and even more fun to drive! Among the special places we'll visit are Pocahontas Mine, Green Bank Observatory, historic Cass and Tamarack, which is the best of West Virginia.
For more information about Vintage Rallies events, please visit www.vintagerallies.com.