Bonhams Quail Lodge Auction 2019
California's Monterey Peninsula is world-famous for its natural beauty and without doubt, one of the most beautiful locations is the Quail Lodge & Golf Club in Carmel. There, the 17th edition of The Quail, A Motorsports Gathering, will be held this year. Every year, it draws legions of motorsports and classic-car enthusiasts from around the globe to this highly exclusive event. Slated for Friday, August 16, The Quail, A Motorsports Gathering takes place from 10:00 am to 4:00 pm. The six traditional classes include: Post-War Sports, Post-War Racing, Supercars, The Great Ferraris, Custom Coachwork and Sports and Racing Motorcycles. In addition, there are three featured themes for 2019. They will celebrate 100 Years of Bentley Motors, the 25th Anniversary of the McLaren F1, and A Tribute to the Electric Car Movement.
Preceding The Quail, A Motorsports Gathering is The Quail Rally. The Rally is an invitation-only, two‐day driving tour held August 12-14. It includes 30 vintage automobiles from numerous car collectors in support of worthy local charities. For complete details, please visit the official event page for The Quail, A Motorsports Gathering.
The Auction
Established in 1997, the renowned Bonhams motorcar auctions return to Quail Lodge for two days. It begins on Thursday, August 15 starting at 2:00 pm PDT and on Friday, August 16  from 10:00 am PDT. Featuring a highly diverse selection numbering over 130 fascinating collector cars, the Bonhams auction will present a wide and compelling array of vehicles. This encompasses grand classics, iconic sporting machines and vintage competition cars. All in keeping with the competition-inspired flavor of The Quail, A Motorsports Gathering. Be sure to prepare for this stellar collector-car auction by contacting the Bonhams Motorcar Department and get ready to join the action there!
Of course, the Premier Financial Services Team of leasing experts will be on the ground at Quail Lodge for these renowned events. Our employees will be at the ready to help you finance the vehicle of your dreams. Here is a sampling of our favorite offerings from the rich and diverse Bonhams auction docket.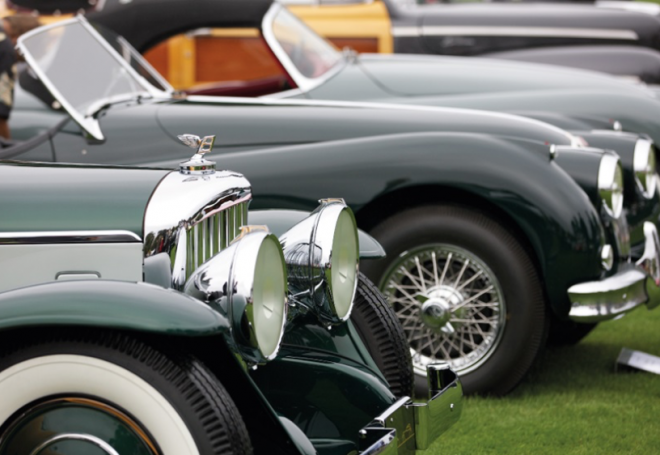 1965 Aston Martin DB5 Sports Saloon
Keith Neelans, our Northeast Sales Manager, has selected the 1965 Aston Martin DB5 Sports Saloon, Lot 151. Featuring an aura of understated elegance with "Gentleman's' Express" performance potential, this original left-hand drive DB5 is a prime example with a "nut-and-bolt" restoration performed by multiple award-winning Aston Martin marque specialist Kevin Kay. The vehicle is extensively documented, including a copy of the original build sheet. This DB5 is an outstanding example of the car preferred during the 1960s by Her Majesty's superspy, 007. This model was in James Bond movies including Goldfinger and Thunderball.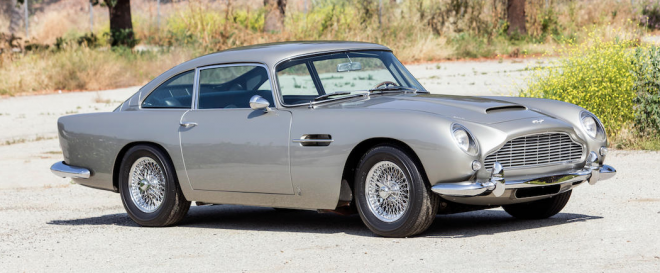 2001 BMW Z8 Roadster
Michelle Yancey, Premier Financial Services' Southwest Sales Manager, is keeping a close eye on this 2001 BMW Z8 Roadster. The BMW is up for auction by Bonhams, observing that "…these cars continue to hold their value well". Designed by renowned stylist Henrik Fisker, this Z8 ticks all the boxes for a smart collector-vehicle purchase. For example, it pulls out all the stops, with its advanced 400-horsepower V-8 engine, and stunning all-around performance. It's rarity and handsome looks evocative the late-1950s era BMW 507. Moreover, an exquisite, low-mileage example of the Z8 Roadster, it is stated by Bonhams as one of just 135 finished in Topaz Blue Metallic over Black upholstery. Lastly, The term "modern classic" comes to mind in reference to this 2001 BMW Z8.

1931 Bentley 4 ½-Liter Supercharged Birkin Le Mans Replica
Chris Warren, Southeast Sales Manager for Premier Financial Services, is watching Lot 44. The 1931 Bentley 4 ½-Liter Supercharged Birkin Le Mans Replica is quite possibly the most adventurous and muscular of all prewar British cars produced. It is one of just 50 supercharged examples produced to homologate the model for the 24 Hours of Le Mans. Other exmaples include the "Blower Bentley" was the brainchild of  "Bentley Boy" Tim Birkin. In addition, a former Brooklands race winner, this example carries excellent provenance documented by a Clare Hay historical report. It has more recently passed through the stables of noted collectors Dr. Fred Simeone and Virgil Millett. A superb example of one of the most iconic cars of the 20th Century, it carries outstanding event eligibility for the next owner, including the modern edition of the Mille Miglia.
1922 Bentley 3-Liter Sports Tourer
Lot 206, the 1922 Bentley 3-Liter Sports Tourer, is the pick of the offerings from Bonhams for Juan Garcia, West Coast Sales Manager for Premier Financial Services. As the first model produced and sold by W.O. Bentley, the founder of Bentley Motors, the 3-Liter was the foundation of the marque's dominance of the 24 Hours of Le Mans. Likewise, it is an unqualified success. This example from 1922 stands as one of the oldest surviving examples remaining today. It carries long-term California provenance and retains the original engine. A cornerstone sports car by any collector's standards, it is eligible for many touring events. In addition, those under the auspices of the North American Vintage Bentley Club.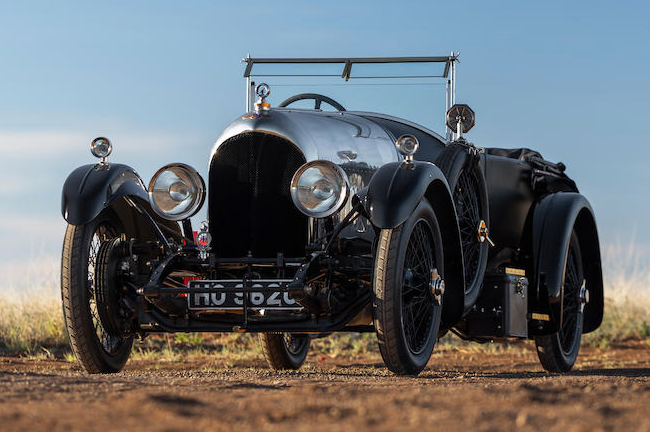 1965 Shelby/De Tomaso P70 Sports Racer
The pick of Ross Dressel, Premier's Midwest Sales Manager, is Lot 125– the 1965 Shelby/De Tomaso P70 Sports racer. It is a fascinating "what if" proposition, the product of a short-lived collaboration between Carroll Shelby and Alejandro De Tomaso. Designed by Peter Brock with coachwork by Fantuzzi, the P70 was briefly used as a display car by De Tomaso. However, it was never raced by Shelby. He was fully involved in Ford Motor Company's GT40 racing program by the time the P70 was finished. Rediscovered in 2004 and confirmed by Peter Brock, the singular P70 was shown at Quail Lodge in 2005. Subsequently, it was restored and exhibited at Quail once again in 2013. There, it won the Octane magazine Best in Show award, despite having been entered for exhibition only and not for judging!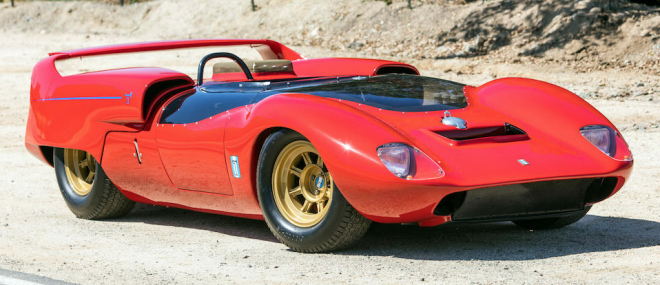 2017 Ford GT '66 Heritage Edition
Premier's corporate headquarters in Woodbury, Connecticut is collectively watching this 2017 Ford GT '66 Heritage Edition, Lot 118. A stunning tour de force in all possible disciplines, it is the product of Ford Motor Company's renewed drive to dominate World Sportscar Championship racing, a goal realized with a stunning 1-2-3-4 class sweep at the 24 Hours of Le Mans in 2016. One of only 138 Ford GTs produced for the inaugural 2017 model year, this vehicle commemorates the 1966 Le Mans-winning Ford GT40 and comes to auction from the care of the original owner with less than 120 miles of use. As offered, it delivers an exceptional opportunity to share in the rich Ford GT lineage, now in its third iteration.

Lease from Auction with Premier
With the diverse offering of collector vehicles at the Bonhams Quail Lodge Auction, competition among the bidders may be fierce. Contact Premier Financial Services today to see how our easy pre-approval process can take the stress out of bidding and allow you to focus on the action. Regardless of whether you're looking for a new exotic car, highline luxury model or iconic classic, the Simple Lease from Premier Financial Services can help turn a dream into a dream garage. Be sure to brush up on our Auctions 101 post before setting off and enjoy the experience to the fullest with us.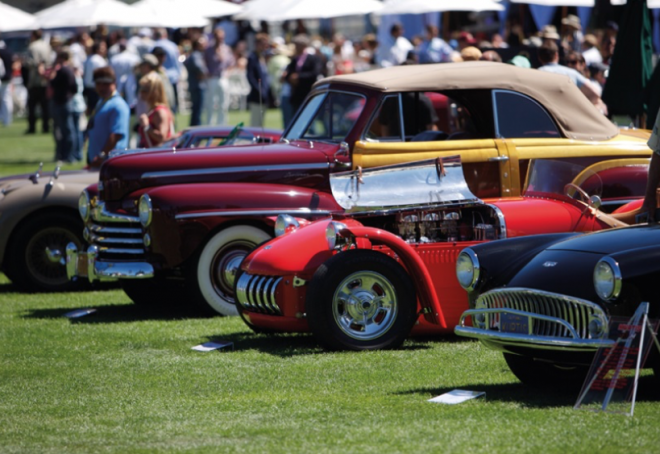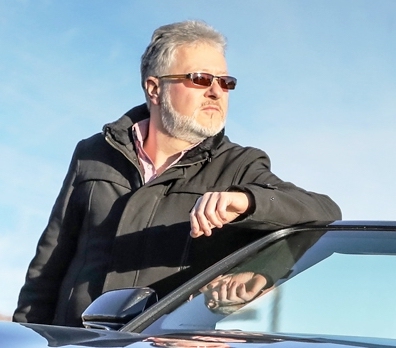 Written by David Neyens, Classic Auction News
For Premier Financial Services