It is the Best of Times, It is the Worst of Times
Looking back on the first five weeks of classic car auction sales in 2016, the immortal words of Mr. Dickens come to mind; Depending on which sale you consigned your car and what your car was, it was either the best of times or very much the worst of times.
The equities markets are once again in turmoil and the reasons vary, depending on your perspective or the opinion of your favorite pundit. The cause could be:
Worries over the Chinese economy
Weakness in oil prices with growing oversupply
Ongoing challenges with refugee settlement in Europe
Rising central bank interest rates
U.S. Presidential elections
Choose one, several or all the above – and with some bank and market analysts predicting steep declines in world equities markets by the end of the 2016, collectors' eyes were more keenly focused on how the traditional U.S. and Paris sales at the beginning of the year might be affected.
And the Winner is…
The last few times a stock market slump has coincided with either the major winter or summer sale periods the collector car market has come out the winner. Whether by intellect or emotion, money seemed to flow from Wall Street to the auction block as people looked to keep their assets where they could actually see them – in their garage – and perhaps even enjoy them a bit.
This time the answer was not quite so clear, as some have seen the proverbial 'beginning of the bursting bubble' with lower sell-through rates, a host of 'missed low-estimate' sales, and many lower prices for no-reserve production cars.
I have been and remain firmly outside this camp. Not because I think the collector market is particularly buoyant, but rather because I see a market that continues to behave in a shockingly rational and healthy way.
The 'Perfect Market'
Why? The auction market has been often described as a 'perfect' one. On a given day, in a specific place, a certain property is offered for sale for a limited time. The seller and the buyer, guided by the auctioneer, find, or fail to find, a price that precisely determines what the 'value in use' is for the potential buyer based on the size of the available pool of buyers. In this 'perfect' market, it is difficult to pretend that a car sells for more than is actually the case as there are usually hundreds of live witnesses in the room who can attest to the level of interest in a car and potentially millions more on the internet who can get an idea.
What I observed, in person at several sales in Arizona and online, during and after sales in Florida and Paris, was what I have been seeing for the past two years: an ever more discerning buyer pool which, having been offered more choices than ever, is shopping very specifically and with greater care. There are many fewer in the market 'buying a badge'. There is little sign of 'If it's a Porsche it's got to appreciate' or 'How can you possibly lose money on a Ferrari?' action going on. We're seeing buyers who have a better understanding of what gives one example of a particular car added value for them compared to another and in some cases spending up to two times more for the one that best suits their needs.
Star Cars and Auction Wars
The other side of this of course is that some cars may generate little if any interest if they don't meet these needs. Given the keen competition between auction houses and their shark-like need to fill the lot numbers, we're also seeing fewer real 'star cars' in the line up and more filler making up the difference, from dealers' unsold stock that has been seen in the collector market for some time, to cars that had been offered widely by private owners seeking an unrealistic selling price.
All of this has an effect on results, with ambitiously set estimates clashing with real-world reserves, seeming to indicate a wider market decline that is more accurately a correct reflection of cars changing hands for appropriate prices.
At the same time, I have seen the spectacular performance of the true superb, rare and unrepeatable cars. Records continue to be set, even as average cars either go unsold or sold at correct average prices. For me that is as close to robust good health as can be imagined today.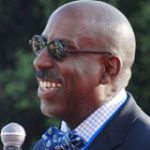 Written by Donald Osborne, ASA of Automotive Valuation Services
For Premier Financial Services