Some car enthusiasts under a certain age might not believe the Islero to be a Lamborghini unless they first examined the badges. Where are the impossibly low stance, scissor doors, and stealth fighter-on-wheels styling?
The same, of course, could also be asked of the Islero's progenitor, the 400 GT, a slick 2+2 coupe that helped Lamborghini carve a grand touring niche quite apart from Ferrari n the 1960s. In fact, the 1968-1969 Islero was essentially a 400 GT with a new body. The crisply tailored lines for the new 2+2 came from Carrozzeria Marazzi, which built the bodies.
At Premier Financial Services, we know the Lamborghini Islero well; it is among the numerous classic Lamborghinis on our client leasing roster.
V-12 Thoroughbred
The Islero delivered all the right ingredients for a high-end GT. Its 4.0-liter, 325-horsepower V12 was a four-cam, six-carburetor aluminum sculpture backed by a 5-speed manual transmission for a 150-plus mph top speed. The chassis sported independent rear suspension when the Maserati Ghibli rode on leaf springs. The Islero name, which sounds almost musical, was borrowed from a bull that had killed a matador.
Lamborghini built 125 first-series Isleros and then 100 Islero S versions with 350 hp version of the V-12, along with revised brakes and rear suspension. Top speed was a claimed 161 mph. Slightly flared fenders and tinted windows were among the minor exterior changes. Inside, the 1969 Islero S featured a redesigned dash.
Have You Seen Your Lamborghini, Baby, Standing in the Shadow?
A 100-inch wheelbase and 178-inch length would put the Islero in the shadow of today's midsize family sedans. Indeed, the Islero spent most of its life in the shadows of other Lamborghinis.
With its combination of slab sides and gentle curves, the Islero seemed to bridge 1960s and 1970s design aesthetics. Its low hood line was made possible by the pop-up headlights teased by the Lamborghini 350 GTV prototype but missing from the 350 GT and 400 GT production models.
Compared to its Ferrari 330 GTC contemporary, the Lamborghini Islero design was more modernistic. The overall effect was quite elegant (even if Chevrolet later purloined the side window profile for its lowly Vega). But it was the avant-garde Espada that stole the spotlight when the two models debuted at the 1968 Geneva Motor Show.
Automotive media that drove the Islero liked it, and the car even achieved some measure of on-screen fame: Roger Moore drove a silver Islero, one of the very rare right-hand-drive models, in the 1970 thriller, "The Man Who Haunted Himself." The movie car was offered at the Bonhams Goodwood Revival auction in September 2015 but did not sell.
Collectors, however, are paying more attention to the Islero. A restored Islero S brought $401,500 at the RM Sotheby's auction in Monterey this past August.
Hero of an Unsung Lamborghini
The Islero sold in Monterey was verified by Lou Herrin, from Bloomington, Ill., who put himself on the road to becoming the de facto Islero historian when he bought one nearly 30 years ago. If you have an Islero, you probably know Herrin. He said he fell in love with the Italian GT when he saw the first few photos of it in Road & Track magazine in 1968.
"I thought, that is absolutely my dream," said Herrin, a veterinarian who would wait 19 years to buy a red 1968 Islero (chassis # 6096) for $20,000. His predilection for obscure Italian cars compelled him to also acquire a 1960 Abarth Allemano coupe, a Ghia 1500 GT and an Alfa Romeo Zagato Junior Z. Herrin and his wife drove the Islero all over the United States, taking at least 15 1,000+ mile trips in the low-slung coupe.
"It's a very comfortable car for long trips," Herrin said. "And unlike many exotics, you can actually see out of it. We went over the Rocky Mountains a couple of times and were able to enjoy the scenery."
Herrin says the Islero had always been reliable.
"The V12 engine makes all the right sounds and is very robust," he said. "Aside from there being 12 of everything, it's actually a pretty straightforward engine to work on, though the wiring was always a challenge. I rebuilt the water pump, oil pump and carburetors, but the engine was never apart."
Calling All Isleros
When he bought his Islero, Herrin could find little information about it. "There was no research, no Internet. If you wanted to get information, you wrote a letter," he said.
He corresponded with other Islero owners around the world, and the Lamborghini factory sent him production data.
Herrin eventually started the Lamborghini Islero Information Exchange, a registry that has so far cataloged 185 or so of the 225 Isleros built. He explained that because Isleros were not sought after for a long time, many went left neglected and unrestored. But that's changing.
"Only now do people seem to be appreciating the design," he said. "I've seen some beautifully restored examples."
Herrin sold his Islero in 2014 for $209,000 and said most of the value increase came over the last few years.
Leasing a Lamborghini with Premier's Simple Lease
When you're ready to drive home that new, late-model or classic Lamborghini and add it to your collection, your first call should be to Premier Financial Services. Premier has written more than 1,000 Lamborghini leases and has worked with Lamborghini dealers across the country. Our portfolio has included some great vintage and unique models like the Lamborghini Islero and Muira as well as contemproary models like the Aventador, Huracan and Murcielago.
Premier Lamborghini Reviews:
Model Perspective: Lamborghini Huracan LP610
Model Perspective: Lamborghini Aventador
Vintage Corner: Lamborghini Countach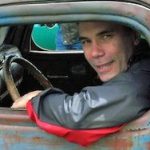 Written by Jim Koscs, Audamotive Communications
For Premier Financial Services