It's easy to think it requires millions of dollars to buy a car to enter the Mille and you'll certainly see more of those ultra-high worth cars being driven hard in the rally than you ever thought you would. But in reality the range of eligible cars reflects the truth that during the race's heyday, most of the field was made up of rather prosaic models, a world away from the headline catching expensive, exotic sports racing cars which vied for overall victory.
The Mille Miglia "Storica' brings out some of the most extraordinary cars in the world. In order to be considered for entry, the car itself must have actually run in the Mille Miglia when new. That is between 1927 to 1940 or 1947 to 1957 or be the exact year and model of the car that ran in the original events. The organizers do hold aside a number of spots for 'discretionary' entries; cars of a model that were never entered in period but could have. However, they probably would have done well if they had. It's not a good idea to hold out for one of those entries, however.
Sharing the Road with Sir Stirling Moss
In 1955, sharing the road with Moss' sleek, glamorous 2.4 liter 8-cylinder Mercedes Streamliner were 533 other cars, many like the tiny 2-cylinder Fiat Topolino, 750cc Dyna Panhard, or 4-cylinder Fiat 1100s. These last appeared in a bewildering array of custom-bodied specials, sports cars or plain family sedan versions and the same is true today.
A smart 1955 Maserati 200S sports racing car will set you back about $4M and give you, your co-driver and the crowds a thrill to be sure. But, you can cut an equally glamorous figure in a 1955 Lancia Aurelia B24S Spider America, the best of which in the world recently sold at auction for just about $2M.
Still a bit at the sharp end of your budget? No fear. Staying in the Italian mode, a smart choice is an Alfa Romeo 1900 CSS Zagato coupe. Best in the world would be about $1M. Okay, that's not really inexpensive, is it? Well, how about the same engine, with dual carburetors but also 4-doors? The Alfa Romeo 1900 Super Berlina was one of the most popular and competitive sedans in events in the mid-fifties. The hottest spec TI Super can be yours for just under $100,000.
Dare to be Different
If you really dare to be different, follow the lead of the Chairman of the Amelia Island Concours d'Elegance, Bill Warner. He ran his first Mille Miglia in something he felt right at home in- a 1956 Studebaker Golden Hawk. Yes, the Golden Hawk is MM eligible, as is the 1955 Ford Thunderbird. Power, comfort, familiarity, great individuality and a ticket to the big time can be yours for $60-65k.
Still in the need for even more ease? Okay, try to beat this- a Dutch father and son did the Mille Miglia this year in their easy chairs, floating on an ocean of hydro-pneumatic waves. Yes, that's right- entry number 456 was a 1957 Citroën DS 19. Short of being on a tour bus with magazines, reading lights and soft music I can't imagine a more cossetting journey across Italy. With interest in early DSs on the rise (pun intended), it will still only cost you less than $50k for a top example.
Yet another Mercedes 300SL Gullwing…
Their are other advantage sof a smaller, less well known and frankly less expensive car. It threads its way through over 2000 entries received by the organizers each year for the approximately 450 spots available. What they really want to really take is a Fiat Topolino Giardinera wagon, or Carrozzeria Vignale-bodied special Fiat 1100 coupe. Additionally, a Triumph TR2, or a 1929 Chrysler 75 than yet another 300SL Gullwing.
That you might be able to both increase your odds of success in gaining entry and save money in the process is too good a thought to pass up. Don't consider a trip to this true 'bucket list' event beyond your capabilities. It could be closer than you might think.
The Premier Difference
Along with niche-market leasing of the great marques, Premier also specializes in finding resources for appraisals, transportation, restoration and more. All done through partnerships with world-class organizations and appraisers. Including Cosdel International who assists with the importation and exportation process during international transactions. Additionally, Donald Osborne of Automotive Valuation Services who is recognizable for expertise. He is known for inspection, evaluation, valuation, purchase and sale of vintage Italian, French, German, British & American cars.
Since 1997, Premier Financial Services has been helping clients obtain their dream vehicles through the PFS Simple Lease program, earning Premier the distinction as the nation's leading lessor of exotic, vintage, highline and luxury motorcars. With a standard of excellence that is unsurpassed in the industry, largely due to the committed team of specialists , Premier is ready to assist you every step of the way. Contact us today and make the car you dream about a genuine reality.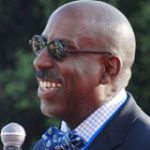 Written by Donald Osborne, ASA of Automotive Valuation Services
For Premier Financial Services