Day at the Museum: The Revs Institute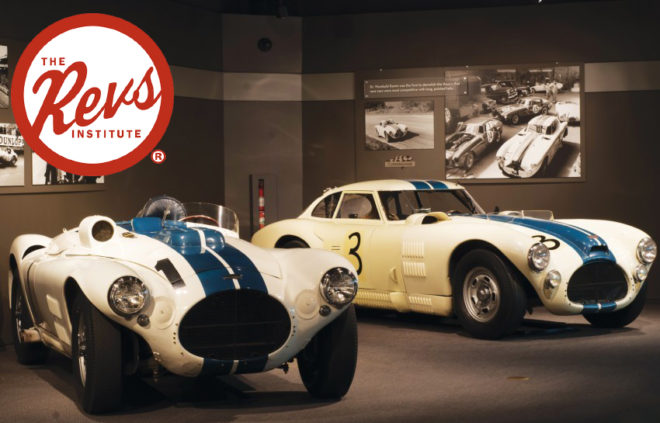 The Revs Institute
When: Open Tuesday, Thursday, and Saturday from 10 – 4
Where: 2500 South Horseshoe Drive, Naples, Florida
Information: revsinstitute.org
Contact: (239) 687-REVS
Not to Miss: The 1930 Bentley Speed Six
The Miles Collier Collection
The story of the Revs Institute begins when Miles Collier acquired the Cunningham Museum and began building a collection of prized automobiles with a keen eye for originality and historical import. Recent partnership with Stanford University and the acquisition of thousands of books, documents, and periodicals has made the museum one of the world's preeminent sources of automotive information.
The cars showcased are among the most innovative ever produced, each demonstrating the evolution of the automobile and the profound affect it has had on society and culture. Though assembled for scholarly merit rather than value, many of the automobiles in the collection are extremely collectible, like first Ferrari to be imported to America and a Mille Miglia winning Alfa Romeo 8C.
The museum is made up of over 100 automobiles that are separated only by exhibit, with the cars in each display sitting side-by-side unfettered by velvet ropes or partitions.  Current exhibits include the first 30 years of Porsche, high-performance racecars, and the cars and that have changed the way we live over the last century. Because of the Rev's intimate set up, only a limited number of visitors are allowed in per day and tickets must be purchased in advance.
The Revs institute believes originality to be of paramount importance, and that modernizing modifications and excess wear serve only to undermine the historical value of a vehicle.  The collection includes a Porsche 917K still caked with dirt from its last race in 1971.  That being said, most of the cars on display in the museum are regularly driven and serviced to remain functional – some of them even participate in vintage races.
Regular symposia are held at the Revs, where panels of experts discuss topics ranging from marque history to restoration techniques to financial planning.