Celebration and Continuation
The 1998 divorce that separated Bentley and Rolls-Royce after a nearly 70-year marriage and sent each to different German parents turned out to be very good for both marques. Focusing on Bentley for this post, we see a storied automaker that began with racing but then essentially offered badge-and-grille swapped Rolls-Royces in the Sixties and Seventies.
The Bentley Mulsanne Turbo models of the Eighties began to turn the image back to the sporting side, and that was where the "new" Bentley picked up after acquisition by Volkswagen Group. Bentley even returned to win the 24 Hours of Le Mans in 2003, 73 years after its last victory at the French Classic.
This year, Bentley celebrates its final Le Mans victory with a special version of the Continental GT, while also marking that model's 20th anniversary with two different one-of-one Mulliner special editions, and while delivering the final of 12 1929 Blower Continuation Series cars.
Put on your party hat and get your checkbook out.
Turning Back the Clock
Let's start with the "old new" Continuation Series car. You may know that Aston Martin and Jaguar have each built continuations of historic models of the Fifties and Sixties. Bentley says its Blower Continuation Series is the first such rendition of a pre-WWII car.
The car is a continuation of the 1929 "Blower" Bentley, the supercharged version of the famous 4½-Litre model. Bentley would build just 55 "Blower" Bentleys, with a Villiers supercharger ("blower") boosting the big overhead-cam, 16-valve four-cylinder engine's output from 110 horsepower to 175 (and up to 240 in race trim).
The automaker will keep the first one, called Blower Car Zero, and will even race it in three historic racing events this year. It has built eight for customers, with another four to be completed.
Although Bentley earned a stunning four consecutive victories at the 24 Hours of Le Mans from 1927-1930, the "Blower" model was not among the winners. The victorious cars included a 3-Litre Speed in 1927, a naturally aspirated 4½-Litre in 1928, and Speed Sixes in 1929 and 1930, with Bentley Chairman Woolf Barnato driving in all but the 1928 winner.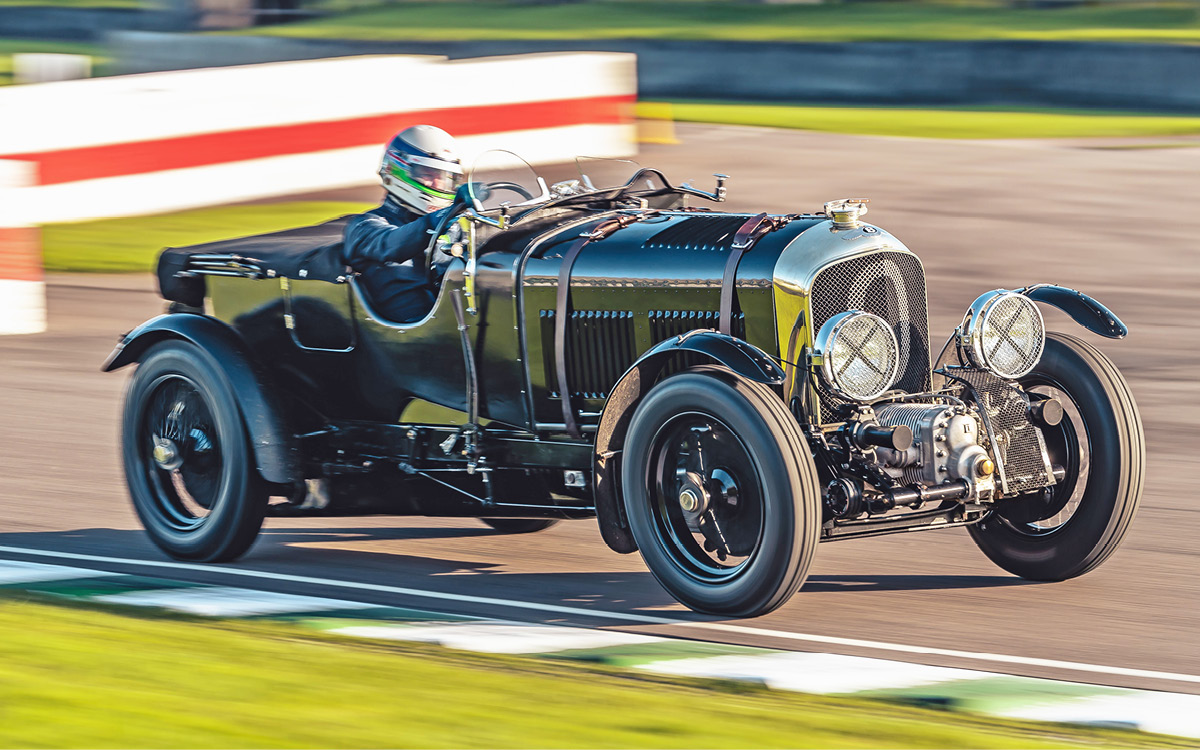 Modern Tech, Historic Racing
To create the Blower Continuation Series, Bentley employed a combination of original blueprints and modern laser-scanned 3D data for the 1929 4½-Litre supercharged ("blower") Team Car #2, one of the icons of the Bentley Heritage Collection. These Blower Continuation cars cost over $2 million apiece, and it could go without saying that if you didn't get one, you'll have to wait for future auctions for another shot.
Bentley says it has made only minor, safety-related modifications to allow Blower Car Zero to go racing. These include the installation of a rain light, fender mirrors, towing points, a fire extinguisher, and a battery isolation switch. The car earned a Historic Technical Passport, which certifies its eligibility to compete in FIA-sanctioned events for historic vehicles.
The "new old" Bentley will compete at three European tracks in 2023: Donington Park, UK (April 29-30); Le Mans, France (June 29-July 3), and Spa, Belgium (September 28-30).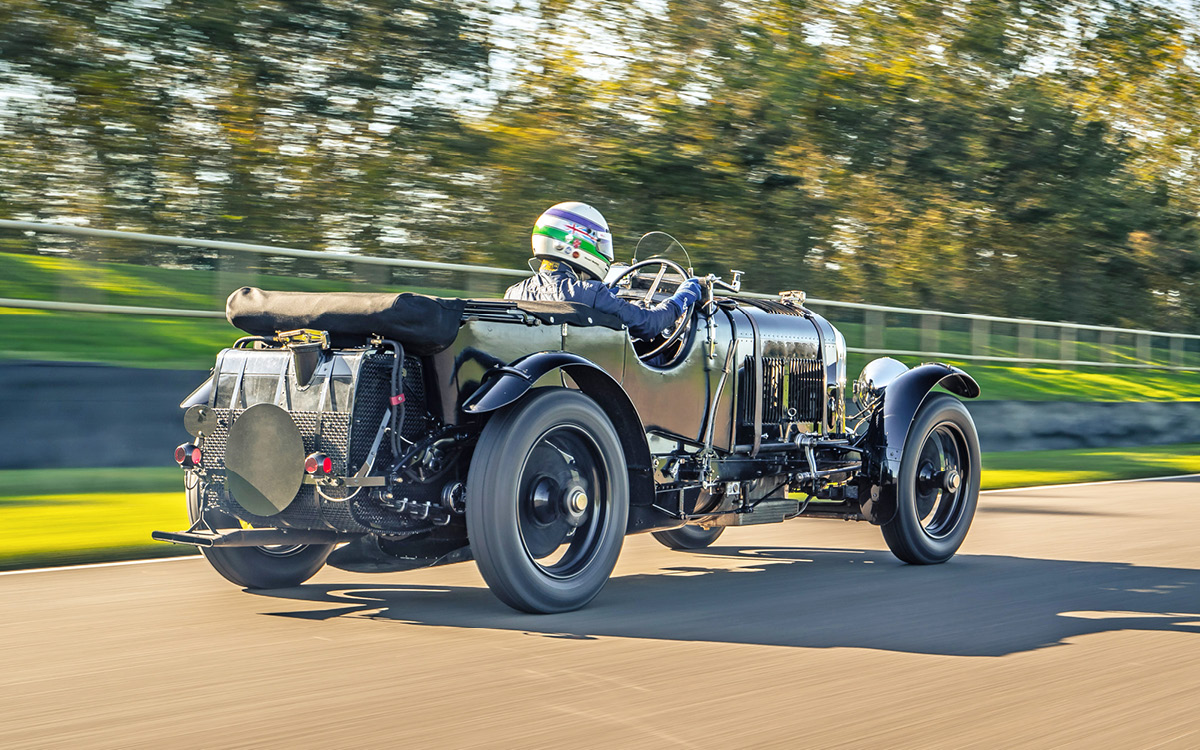 Twentieth Anniversary Times Two
Getting back to the modern Bentley lineup, the 2023 Bentley Continental GT Le Mans Collection commemorates the 20th anniversary of Bentley's sixth overall victory at Le Mans. The 2003 Le Mans racer (LMGTP class) had only a distant relationship to any production car.
Bentley will make just 48 copies of this special edition to be sold globally, based on the Speed 8 GT coupe and GTC convertible. We're guessing 10 or a dozen for the U.S. There will be two versions: The "Blackline" model wears a black and green paint scheme like the 2003 Speed 8 racecar. The "Styling" version adds more exposed carbon fiber, a stripe in a color called Moonbeam, plus a big "7" painted on the grille as an homage to the Le Mans winning racer.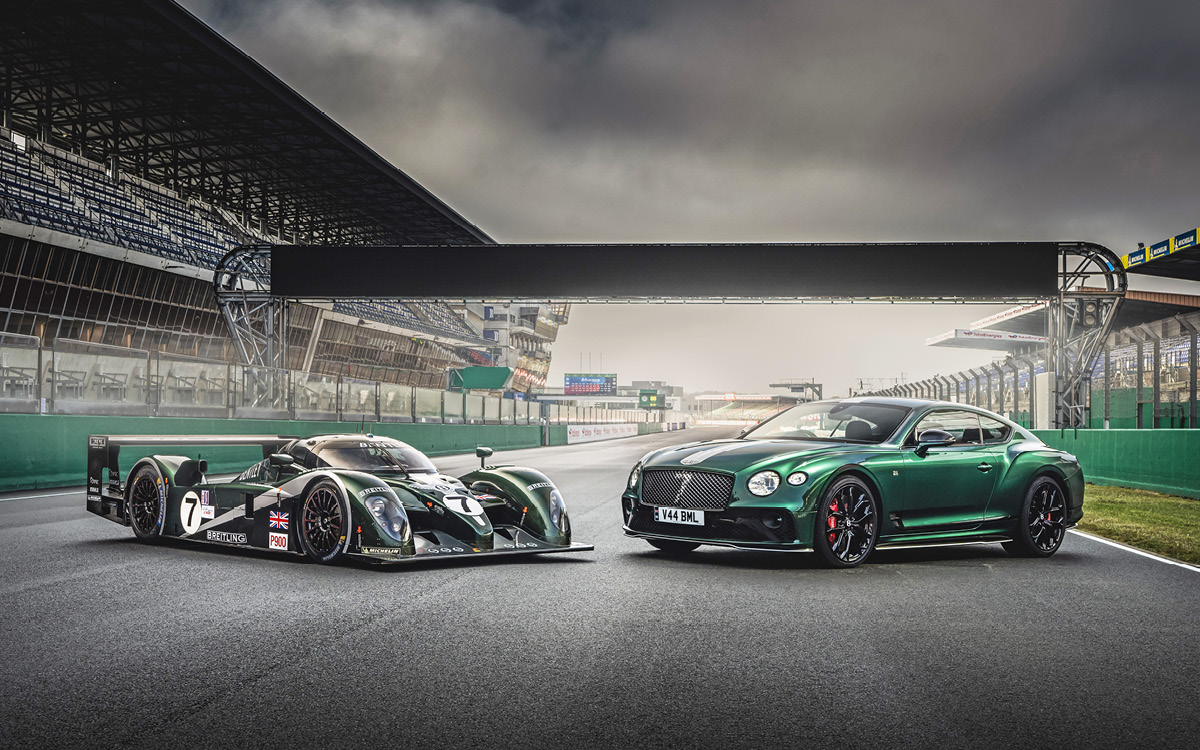 Odd Choices, Stunning Cars
Somewhat oddly, perhaps, these Le Mans homage special editions are based on the Continental GT/GTC Speed model, which uses the 6.0-liter twin-turbo W12 engine, rather than the GT S model's 4.0-liter twin-turbo V8 that would have been related to the racecar's V8 configuration. Yet, you can't argue with the 12's 650 horsepower and 664 lb-ft of torque channeled through an eight-speed dual-clutch automatic transmission and all-wheel drive. Price has not been announced, but for reference, the standard Bentley Continental GT Speed coupe has a starting price of $291,000.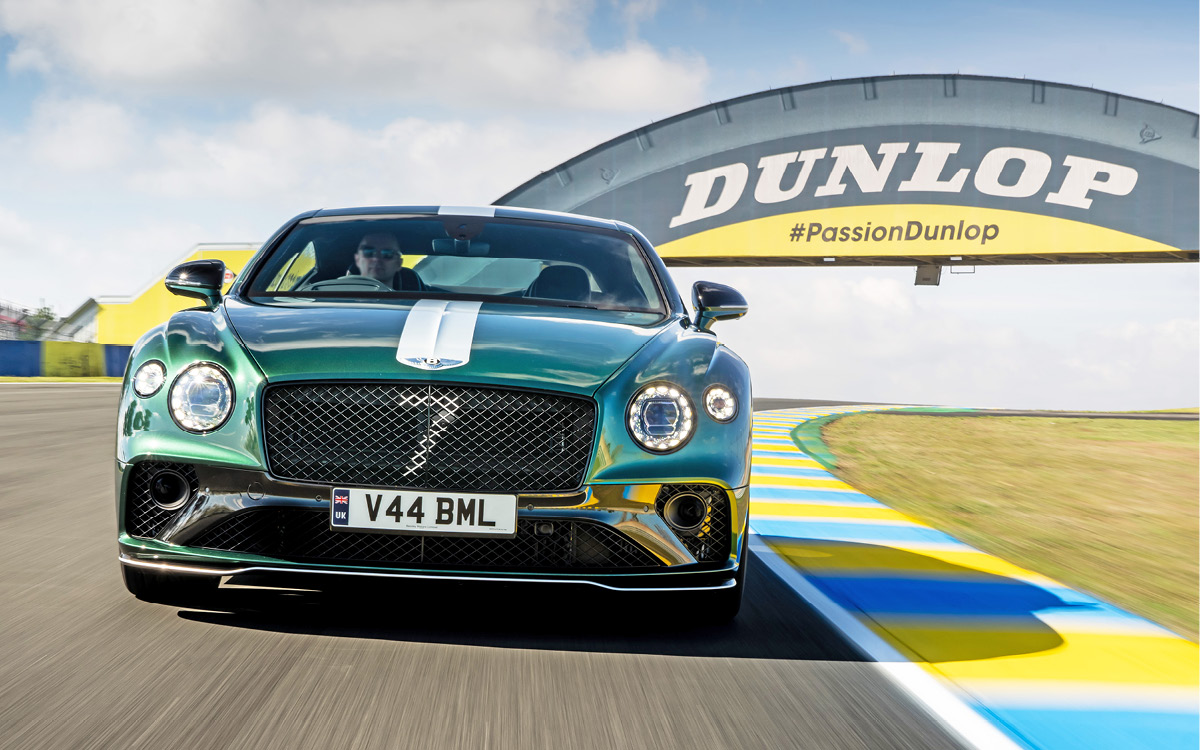 Happy 20th Birthday, Continental GT
Another seemingly odd choice by Bentley is to mark the 20th anniversary of the Continental GT, its first all-new car after becoming part of VW Group, with just two one-of-one cars rather than a larger limited series. The first of these Mulliner special editions debuted in early April at the Shanghai Auto Show.
Oddly again, Bentley calls this car a GT S, which usually refers to the V8 model. But this car has the W12. So, it could be a special paint-and-trim treatment and badge change for the Continental GT Mulliner, which offers a choice of the two engines. Bentley describes the paint scheme as "strikingly sinister Magnetic dark grey metallic," complemented by black chrome trim and black 22-inch 10-spoke wheels.
Bentley will wrap up its four-month celebration of the Continental GT's 20th (and the W12's 20th, too) with another one-of-one special model to be shown at Monterey Car Week (August 11-18). Finally, Bentley also is taking this occasion to remind customers that the mighty and unique W12 engine will end production in April 2024 as the marque steers toward an electric future.