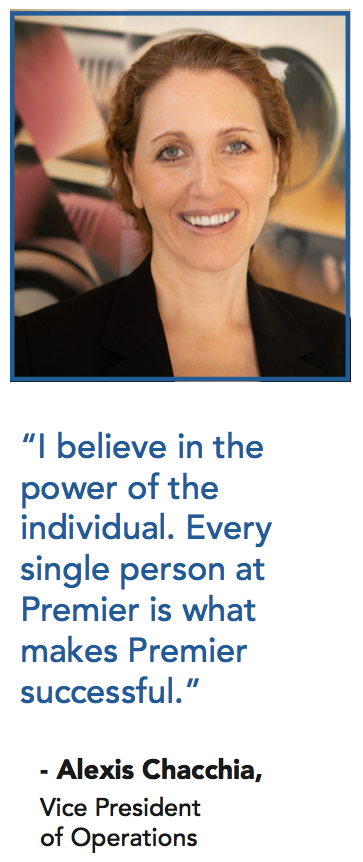 When Alexis joined Premier in 2000, she had already worked in her family's small business, and also had held managerial positions with national companies. So as its 5th employee, Alexis came well prepared to apply her operational experience and strong work ethic at the young company.
Growing up in a family culture that "just got things done."
Her experiences working for several well-known companies
Ways that she has helped to "connect the dots" at PFS
Her passion for helping other people to succeed
Insights outside of PFS, including history, world religions and teaching
This issue of the Premier Family Album celebrates Alexis and her many contributions to our company and clients. We think that you'll enjoy learning more about how she's helps to make Premier the industry leader in lease financing.
Click here to read this issue of our Premier Family Album: Alexis Chacchia