When: Wednesday, August 14th, 2019
Where: Malibu to Monterey
Admission: $495 to participate (sold out)
Contact: 310-809-1320 or [email protected]
Information: www.fuelrun.com
Monterey Car Week is the highlight of the year for serious automotive enthusiasts. It offers a marathon of car exhibitions, competitions, social events, forums, races and auctions. The car week that has become a tradition at and around Pebble Beach, California since 1950. This year, Monterey Car Week – with official and unofficial events taking place for longer than a single week – begins on Friday, August 9th. It ends with the Pebble Beach Concours d'Elegance on Sunday, August 18th.
Kicking Off Monterey
Over the past 20 years, Premier has had a strong presence at Monterey Car Week. For example, it has been a sponsor of several different events. This year is no exception. As usual, senior staff members will be in attendance during the entire week to assist clients with their financing needs. In addition, Premier will sponsor the special event: the Malibu to Monterey "Fuel Run" Rally on Wednesday, August 14th.
This sold out event is limited to 100 "hyper, exotic and supercars" and 200 participants. It kicks off on Wednesday, August 14th, and is the official start of the 2019 Monterey Car Week. On Wednesday is a day-long, 250-mile road rally from Malibu to Monterey. The Fuel Run's welcome and starting point is at the historic intersection of the Pacific Coast Highway and Sunset Boulevard, at Gladstones Restaurant. Firstly, this location is where the sun meets the Pacific Ocean. In addition, it is where participants can register their vehicles, be served a breakfast, have their Fuel Run graphics installed. Lastly, they can meet the police escort that will lead them out to the rally.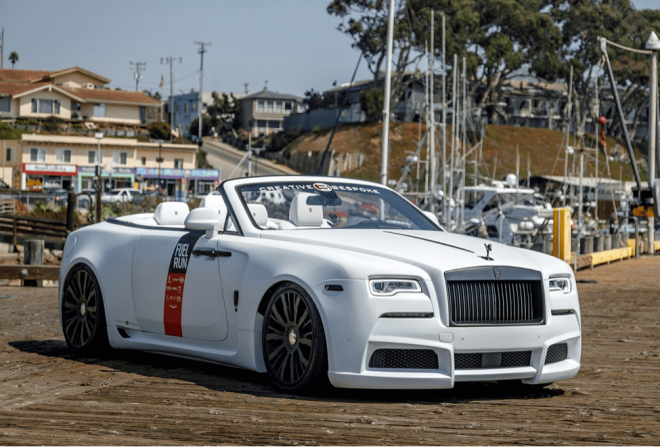 Continuing the Drive
After a scenic and curated drive, the Fuel Run rally cars will arrive at the waterfront in Morro Bay, to enjoy lunch at the Great American Fish Company; one of the most highly rated seafood restaurants in the region, and a longtime favorite among area residents.
Departing Morro Bay, the rally will continue along one of the most scenic routes in America. In addition, the rally will arrive at its final destination on Ocean Avenue in downtown Carmel, CA. Drivers and passengers will soak in the arrival of Car Week, as fans welcome them to this one-of-a-kind village nestled along California's central coast. Ocean Avenue is known for its incredible scenery, art galleries, award winning restaurants, people watching and ambiance.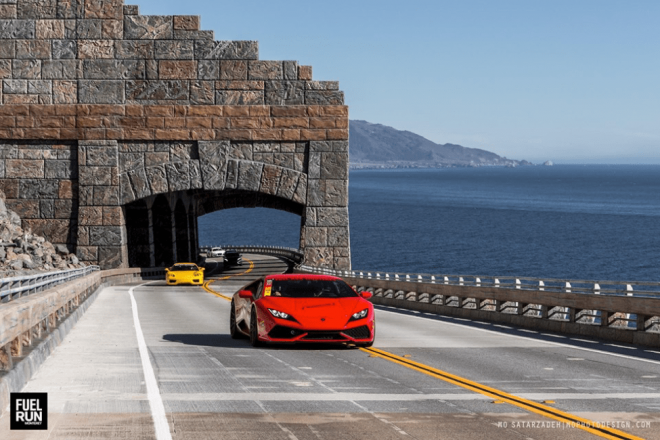 If you plan to attend Monterey Car Week we're available all week. This is for both existing and new clients to help with their financing needs. Or to be of assistance in any way. Car enthusiasts are encouraged to call Juan Garcia, at (805) 341-4814 any time to arrange an in-person meeting in Monterey. He is Premier's West Coast Sales Manager. Car auction bidders planning to attend any one of this year's Pebble Beach auctions are invited to apply for lease financing approval in advance, either online at www.premierfinancialservices.com, or by calling (877) 973-7700.