RM Sotheby's Monterey Auction
Ever since acquiring the rights to the Monterey Sports Car Auction — the world's largest sports car auction in 1997, RM Auctions (now RM Sotheby's) has gone from strength to strength on the Monterey Peninsula. RM is famous for selling thousands of choice collector cars and achieving world-record prices with regularity. As a result, RM has extended its 2019 Monterey auction schedule. It will now span three days, from Thursday, August 15th , through Saturday, August 17th. This includes "An Evening with Aston Martin" single-marque evening. In addition, a rich sale docket brimming with classic Enzo Ferrari-era Ferrari models. Plus, a wide variety of examples from most automotive types and eras. RM Sotheby's is celebrating the centennial year of Bentley Motors with a cross-section of the storied marque's most iconic models.
Another marquee offering from RM Sotheby's at Monterey will be the BMW Motorsports Collection of Henry Schmitt. It features a number of the most engaging racing cars ever to emerge from Munich. A grouping of Ferrari models – all red – from the Ming Collection represents the increasingly collectible and sought-after modern side of the Ferrari spectrum. In addition, a famous 1965 Ford GT40 Roadster Prototype raced by legends. Further, a pair of Shelby 427 Cobras and a 1966 Shelby GT 350 are up for auction. They are in the highly sought after Fonvielle Collection. The remaining vehicles are being added online daily. Be sure to check www.rmsothebys.com regularly for new additions and updates on the Monterey auction.
Onto The Auction
The team of vehicle-leasing experts from Premier Financial Services will be on the ground at the RM Sotheby's Monterey auction. They will be following the bidding closely, ready to assist their clients and monitor any changes in collector-car valuations. Be sure contact us now to prepare with arrangements in advance of the event. This will help you to bid with confidence with our service and advice. Here are a few of the early cars our experts are watching from RM Sotheby's as the anticipation for the Monterey auctions continues to build.
1998 RUF CTR 2 Sport
Premier's Midwest Sales Manager, Ross Dressel, zeroed in on this sinister Porsche 911-based 1998 RUF CTR 2 Sport as his pick. This was among the early offerings coming to the RM Sotheby's auction in Monterey. This goregous car is  product of the fertile mind of Porsche tuning wizard Alois Ruf, Junior. Therefore, this vehicle is extremely rare and tweaked by RUF to deliver massive performance in all disciplines. In addition, provocative yet functional body modifications to harness its performance potential. An even higher-performance Sport version of the vaunted CTR2 by RUF, it is one of just four with a Porsche Motorsports–derived AWD system and finished in captivating black over a RUF-green full-leather interior.
1965 Aston Martin DB5 "Bond Car"
Our Southwest Sales Manager, Michelle Yancey, left no doubt as to her pick of the RM Sotheby's offerings, stating, "…of course I have to go with the BOND car, the 1965 Aston Martin DB5, because everybody loves James Bond!" Numbered DB5/2008/R, this DB5 is an incredibly charismatic example of "The Most Famous Car in the World". It is one of two cars directly purchased by Eon Productions for the epic 1965 James bond movie, Thunderball. In addition, the third of four examples built per 'Q Branch' specifications as featured in Goldfinger, this DB5 benefits from just three private caretakers. For instance, this includes noted collector Lord Anthony Bamford. Benefiting from a restoration completed in 2012, including refurbishment of all 13 original special-effects modifications, it is exceptionally well documented to match its outstanding presence.   

1959 Bentley S1 Drophead Coupe
Premier's Southeast Sales Manager, Chris Warren, will be watching intently when bidding starts for this charismatic 1959 Bentley S1 Drophead Coupe. It is exceptionally rare as one of only 31 left-hand-drive examples built with glamorous Style No. 700 custom aluminum coachwork by Park Ward. Originally delivered to a noted Oklahoma City businessman, it benefits from single ownership since 1986. Above all, it retains its original engine and color scheme. Highly equipped with factory options, it is a prime example of one of the most highly sought-after of all post-war Bentley models.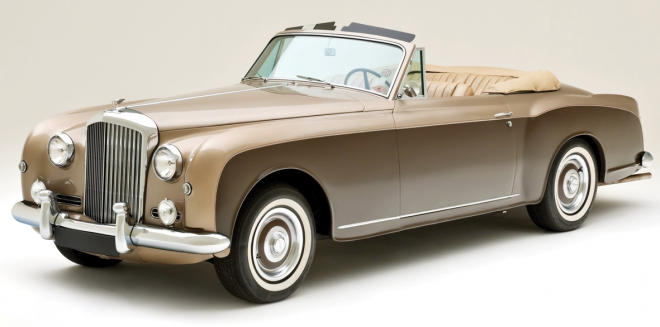 1962 Ferrari 250 SWB Berlinetta
Attracting the attention of Juan Garcia, our Sales Manager for the West Coast, is this 1962 Ferrari 250 SWB Berlinetta. It is one of the ultimate dual-purpose racing and GT cars of the early 1960s. This was a period where Ferrari, Aston Martin and Jaguar battled for supremacy. Both on the road and track alike equal vigor. The 250 GT SWB also served as the basis for the next evolution, Ferrari's almighty 250 GTO. Numbered 3359 GT, it has been certified by Ferrari Classiche and benefits from a stunning, factory-authorized restoration. Further, this includes its original color combination of Grigio Argento (silver Grey) over red leather upholstery. In addition to having earned accolades at the Concorso d'Eleganza Villa d'Este in 2012, it carries history compiled by Ferrari expert, Marcel Massini.
1969 Ferrari 365 GTS
With its svelte, Pininfarina-designed-and-built open body, this 1969 Ferrari 365 GTS is a favorite of Keith Neelans. Neelans, our Northeast Sales Manager, choose it for its subtle beauty and renowned V-12 power. Numbered 12163, this example it the first production 365 GTS. It was exhibited when new at the 1969 Brussels Motor Show. Further, one of only 20 built in all, 12163 is the sole example finished in elegant Avorio Le Tetrarch (Ivory) paint over Nero (black) leather upholstery. One of the rarest open-air, V-12 Ferrari models ever produced, 12163 also comes to auction with certification by Ferrari's Classiche Department.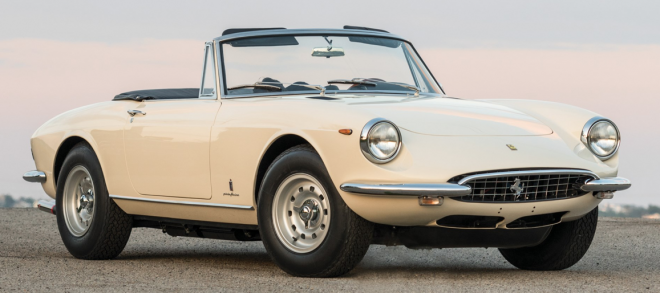 2014 Ferrari La Ferrari
Premier's corporate headquarters in Woodbury, Connecticut is watching the 2014 Ferrari La Ferrari. This is a beautiful Hypercar that continues to occupy the pinnacle of that rarefied space today. Consequently, one of only 499 examples produced, it has undergone extremely limited usage. Therefore, it stands as one of the first La Ferraris imported to the United States. Believed to be the only La Ferrari with its colors and specification, it is an engineering tour de force. In addition, it features F1-derived hybrid powertrain and delivers staggering performance. This is complete only by with its aggressive, yet purposeful body design and supporting systems. Accordingly, this 2014 Ferrari la Ferrari is worthy of its name, translated from Italian as "The Ferrari."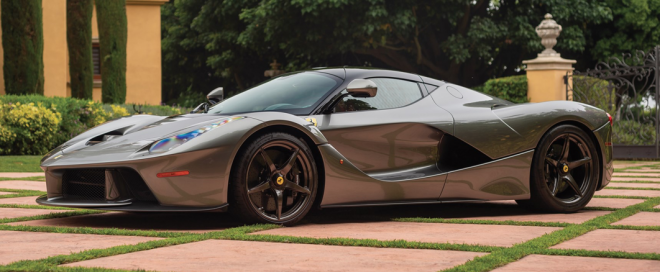 Leasing from Auction with Premier
A Simple Lease from Premier Financial Services takes the stress out of bidding at auction. Premier is your path to any high-end automobile, from leasing a Ferrari from auction to driving it home from the dealer. Preparation is key to getting the car of your dreams. Be sure to check out the many resources elsewhere on the Premier Financial Services website and contact us today.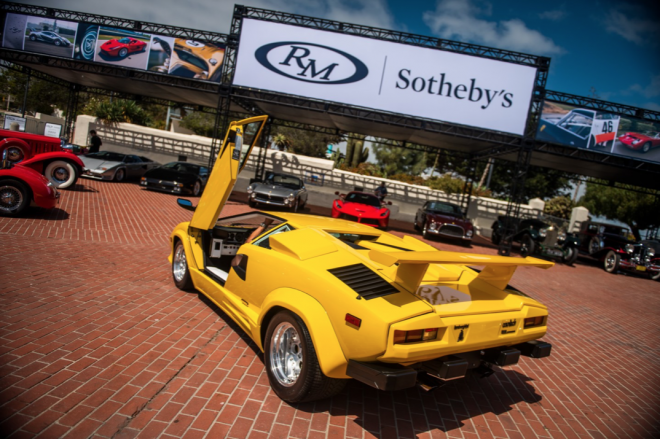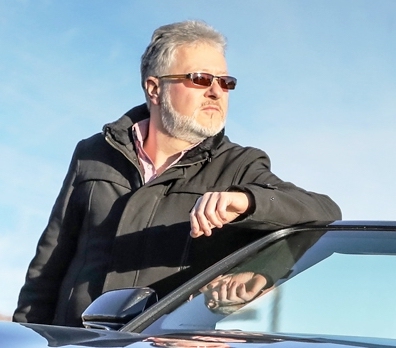 Written by David Neyens, Classic Auction News
For Premier Financial Services