When: Tuesday, August 13th 2019 from 10 am – 5 pm
Where: Ocean Avenue, Carmel-By-The-Sea, CA 93923
Admission: Free
Contact: 404-237-2633 or [email protected]
Information: https://carmelconcours.com/carmel-by-the-sea.html
Held in downtown Carmel, California, the Carmel-by-the-Sea Concours On the Avenue is one of the earliest and most enjoyable events of the celebrated Car Week festivities on the Monterey Peninsula. It features the whimsical architecture and shops of Ocean Avenue. The shops are all inspired by illustrations for children's fairy tales by Arthur Rackham. Plus, natural beauty of its close proximity to the Pacific Ocean. As a result, Carmel-by-the-Sea provides a truly wonderful setting to celebrate the classic cars we love in a spirit of camaraderie.
This year, the Carmel-by-the-Sea Concours on the Avenue takes place on Tuesday, August 13th. Some 175-200 vehicles are expected to be displayed in a number of juried classes spanning 18 blocks of downtown Carmel. Broadly, car categories will include a fascinating mix of American and foreign marques covering 1940 through 1973. Likewise, there are classes celebrating Porsche and Ferrari from inception through 1989. Sports and racing cars, including competition legends that will also compete in the Rolex Monterey Motorsports Reunio. Lastly, they will also populate the outstanding field of cars on display at the Carmel-by-the-Sea Concours On the Avenue.
Hello
Scheduled from 10:00 AM to 5:00 PM, this event is open to the public for enjoyment. In addition to the hundreds of great road and racing cars there on display, The Carmel-by-the-Sea  Concours On the Avenue supports The Carmel Foundation, which has been operating since 1950 to provide a wide variety of services to Monterey Peninsula's senior-citizen community. A membership organization, The Carmel Foundation includes over 3,000 members aged 55 and older. Its vision is "…to facilitate successful aging by providing a broad spectrum of interactive activities and services for the ever-changing physical, social, emotional and cognitive needs of our members," providing social, health-care, transportation, and many other vital services to area seniors.
While renowned for exhibiting an incredible range of classic and collector cars in a beautiful setting, the Carmel-by-the-Sea Concours of the Avenue serves a higher purpose and provides uncommon opportunities to help The Carmel Foundation to continue its community services. Be sure to attend the Carmel-by-the-Sea Concours of the Avenue and we look forward to seeing you there!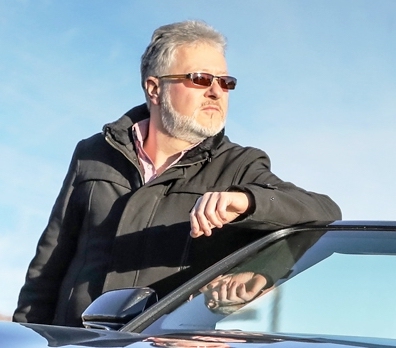 Written by David Neyens, Classic Auction News
For Premier Financial Services