A Ferrari Takes #1, Pre-war Shows Strength, and A Rising Star From The Rising Sun
America's concours elegance season began in earnest with the Amelia Island Concours d' Elegance this past weekend, where a 1938 Mercedes-Benz 540K Autobahn-Kurier won Best in Show Concours d'Elegance and a 1957 Ferrari 335 S took Best in Show Concours de Sport. The five auctions associated with the event, meanwhile, sold nearly $79.6m worth of automobiles for a 71-percent sell-through rate, Hagerty reported. RM Sotheby's landed seven of the top 10 sales for the week, with a 1965 Ferrari 275 GTB taking the top spot for $2,205,000. It was followed by a 1966 Shelby 427 Cobra (one of Premier's "Cars to Watch") with 1,900 original miles, for $1,792,500. This was the most paid at auction for a non-competition 427 Cobra. Bidding went higher for some cars that ultimately did not sell. A 427 Competition Cobra at the RM Sotheby's auction reached $2.8m in bidding versus its $3m-$4m pre-sale estimate. A 1937 Bugatti Type 57SC Tourer by Corscia reached $5.7m, just below the low side of its $6m-$7m estimate. A 1956 Ferrari 410 Superamerica offered by Gooding reached $3.9m, well below its $5m low estimate.
Something Very Old, Something Nearly New
Notably, three modern supercars and three pre-WWII classics landed in the top 10. Not too far below that, at $967k, was a 2017 Ferrari F12tdf, one of 799 made and with just 350 miles. A 2012 Lexus LFA Nürburgring Package with just over 1,600 miles brought $912,500. Later model, low-mileage, low-production performance cars stood out. Colin Comer, Hagerty's Marketplace Editor, calls this the "bright and shiny segment right now." As another example, a 2007 Ferrari 599 GTB Fiorano, one of 20 built with a six-speed manual transmission, sold for $506,000 at Gooding & Company. At the other end of the time spectrum were brass-era cars from the Don C. Boulton collection, offered by Bonhams. Notable among the sales at were brass-era Among them was one of Premier's preview cars, a 1913 Mercer Type 35J Raceabout that sold for $896k and one of its rivals from the day, a 1914 Simplex 50HP "Speedcar" that sold for $885k.
Supra Surprise
One of the big surprises for the weekend was the sale of a 1994 Toyota Supra Turbo, part of the Youngtimer Collection being offered by RM Sotheby's in Europe and the U.S. One of Premier's preview cars, the 11,200-mile Supra was estimated to sell for $100k-$120k but brought $173,600. That was more than the two Porsche 928s sold from the same collection, put together. It came pretty close to the 2000 Ferrari 550 Maranello (also a Premier preview car) sold at the same auction, with 4,200 miles. The Supra, though, cost less than one-fifth of the Ferrari when new.
Porsches A Plenty
The Amelia auctions are normally very good for Porsches, and the marque did not disappoint. In addition to $1.5m for a 918 Spyder from Gooding & Company, RM Sotheby's sold one for $1,187,500. In the vintage Porsche department, one of Premier's preview cars and among our "Cars to Watch," a 1962 356 B Roadster "twin grille," sold for $467k, right near the top end of its estimate. And, proving that recent $90k four-cylinder 914s were not flukes,a 1974 914 2.0 with 17,000 miles sold at Bonhams for $89,600.
Top-10 Auction Sales at 2019 Amelia Island Concours
Ferrari 275 GTB: $2,205,000 (RM Sotheby's)
1967 Shelby 427 Cobra: $1,792,500 (RM Sotheby's)
1930 Packard Speedster Series 734 Boattail Roadster: $1,765,000 (Gooding & Company)
1930 Duesenberg Model J LeBaron Dual Cowl Phaeton: $1,650,000 (RM Sotheby's)
2010 Bugatti Veyron 16.4 Sang Noir: $1,500,000 (RM Sotheby's)
2015 McLaren P1: $1,490,000 (RM Sotheby's)
2015 Porsche 918 Spyder Weissach Roadster: $1,490,000 (Gooding & Company)
1926 Hispano-Suiza H6B Chapron Cabriolet Le Dandy: $1,352,500 (RM Sotheby's)
1965 Ferrari 275 GTS Spider: $1,325,000 (Gooding & Company)
1934 Packard Twelve-Series 1108 Dietrich Convertible Sedan: $1,325,000 (RM Sotheby's)
Premier's Amelia Island Concours Auction Preview Cars
Porsche 356 B Roadster "twin grille" (RM Sotheby's Lot 251), sold for $467k (estimate was $375-$475k).
1965 Porsche 911 (RM Sotheby's Lot 236), sold for $190k (estimate was $210k-$250k)
1913 Mercer Type 35J Raceabout (Bonhams Lot 261), sold for $896k (estimate was $800k-$1m)
1966 Jaguar E-Type Roadster (Bonhams Lot 222), sold for $145,600 (estimate was $100k-$140k)
1981 Porsche 924 Carrera GTS Clubsport (Gooding Lot 73), sold for $162,400 (estimate was $250k-$300k)
1994 Toyota Supra Twin Turbo Sport Roof (targa) (RM Sotheby's Lot 106), sold for $173,600 (estimate was $100k-$120k)
1997 Porsche 993 Turbo S (Gooding & Co. Lot 18), sold for $423,000 (estimate was $425k-$475k)
2000 Ferrari 550 Maranello (RM Sotheby's Lot 246), sold for $184,800 (estimate was $140k-$160k)
2008 Alfa Romeo 8C Competizione (Gooding & Co. Lot 15), sold for $357k (estimate was $300k-$350k)
Premier Financial Services Cars to Watch
Gooding & Company
1984 Porsche 911 SC/RS Group C rally car (Lot 65), sold for $687k (estimate was $500k-$700k)
1974 BMW 2002 Turbo (Lot 16), sold for $112,200 (estimate was $120-$150k)
2004 Porsche Carrera GT (Lot 83), sold for $687k (estimate was $650k-$750k)
2005 Ford GT (Lot 61), sold for $240,800 (estimate was$250k-$300k)
2008 Porsche 911 GT2 RS (Lot 21), sold for $357k (estimate was $400k-$500k)
1984 Audi Sport Quattro (Lot 63), sold for $434k (estimate was $450k-$525k)
RM Sotheby's
2008 Alfa Romeo 8C Competizione (Lot 128), sold for $324k (estimate was $300-$330k)
1965 Shelby Cobra (Lot 264), sold for $1,792,500 (estimate was$1,750,000-$2,100,000)
2012 Lexus LFA Nurburgring Package (Lot 130), sold for $912,500 (estimate was $825k-$925k)
1962 Porsche 356B Roadster (Lot 251), sold for $467k (estimate was $375k-$475k)
1964 Maserati 3500 GTi Spyder (Lot 244), sold for $730k
1999 Bentley Continental SC (Lot 115), sold for $212,800 (estimate was $175k-$225k)
Bonhams
1998 RUF Turbo R (Lot 214), sold for $626,500
1956 Porsche 356A 1600 Speedster (Lot 213), not sold (estimate was $350k-$450k)
1984 RUF RSR (Lot 307), not sold (estimate was $175k-225k)
1989 Porsche 911 Speedster (Lot 212), sold for $140k
1969 Nissan Skyline 2000 GT-R (Lot 304), sold for $130k
1974 Porsche 914 2.0 (Lot 236), sold for $89,600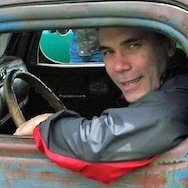 Written by Jim Koscs,  Audamotive Communications For Premier Financial Services