Drivable Rock Star Fantasy
The Jaguar E-Type didn't need to become a famous movie or TV car to drive into the pop culture; the denizens of pop culture made it so just by driving one. And if you drove an E-Type in the 1960s, people might think you were a rock star, too.
The fact that an E-Type cost much less than an Aston Martin or Ferrari or was much less exclusive didn't matter. If seeing an E-Type didn't raise your pulse, you probably needed to see a doctor.
In that context, a Series I 4.2 Litre Roadster, which addressed many of the earlier cars' shortcomings, seems like an invitation to drive like it's 1966. At its Amelia Island sale, Bonhams will offer a one-owner, 30,000-mile '66 E-Type Roadster featuring some upgrades for better driving. The pre-sale estimate is $100k to $140k, with no reserve. (Gooding & Company's Amelia sale will offer a '65 model with a $150k-$200k estimate.)
The Original, But Better
The original Jaguar E-Type, called XK-E in the U.S. of A., debuted in 1961 and went four model years without major updates. That was fine if you didn't mind the cramped seats, balky 4-speed transmission with non-synchro first gear, oil burning, overheating, high-effort brakes, a leaking trunk and weak cockpit ventilation.
The 1965 model, still called Series I, fixed most of those while keeping the slinky design intact. As a bonus, a 4.2-liter version of the XK inline-six that replaced the 3.8, kept the same 265-horsepower but churned out more torque. The early E-Type weighed just 2,500 pounds, so performance was never an issue.

Ready for Spring
The E-Type Roadster on offer from Bonhams was upgraded for driving, with engine cooling, braking and exhaust upgrades, plus a new period-correct stereo retrofitted with a USB input. With spring just weeks away, why just admire this Jag when you could enjoy it on a perfect country road?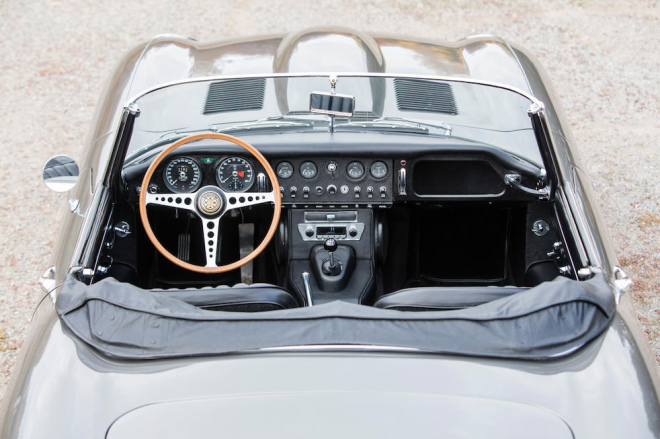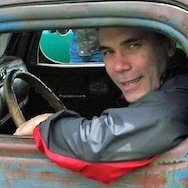 Written by Jim Koscs, Audamotive Communications
For Premier Financial Services