The Inevitability Of An Icon
It is inevitable that the automobile as we know it will one day cease to exist. If that sounds grim, at least it's probably a long way off. And, if Porsche is still building vehicles at that time, there's a good chance one of them will look very much like the car you see on your screen.
What's more, whether the powerplant is an internal combustion engine, an electric motor, a fuel cell or a cold-fusion reactor, it is certain to be located behind the rear axle line. In other words, it will still be a 911.
Porsche introduced the redesigned 911 for 2020, known internally and by the cognoscenti as the 992, at the Los Angeles Auto Show last month. It would be a bit of a stretch to say they "unveiled" it, as there was no surprise in its design. The body, which is now nearly all aluminum, looks pretty much like the 991-series model it replaces, although now all variants are "wide body" models, not just the all-wheel drive versions.
Not Your Average Nip and Tuck
The 992 is essentially a very upgraded 991. It shares the basic platform and 96.5-inch wheelbase with its predecessor, but most of what's between the wheels – as well as ahead of and behind them – has been changed or tweaked.
A design that looks instantly familiar differs in details — a full-width taillight panel for all models, flush door handles that extend when touched, and an active rear spoiler that extends further to create more downforce.
The new 911 is a bit longer overall, and also heavier. It's also more powerful, using enhanced versions of the 3.0-liter twin-turbo six-cylinder boxer engine. You get 385 horsepower in the Carrera (up by 15 hp) and 443 horsepower in the Carrera S (up by 23 hp). That's just for starters.Be assured, there will be many variants, including cabriolet, Targa, GTS, 911 Turbo … and on and on.
More Car, More Money
Porsche is launching the new 911 with the Carrera S and Carrera 4 S models, while the 2019 models continue to be available. The $8,200 and $8,600 price hikes are not as big as they seem, however, because the 2020 models come standard with the PDK dual-clutch transmission. Throw in the other upgrades, and it makes sense. When the manual arrives next year, it will be a no-cost option that will also include the Sport Chrono Package.
The PDK is a new version with eight speed, up from seven ratios, but not for a performance or fuel economy gain. Say again? The design is new, which adds the extra gear yet also takes up less space in the same-size housing. That leaves room for – wait for it – an electric motor, which portends a 911 hybrid at some point. For the same reason, the power brake booster, like the steering, is electric instead of hydraulic.
Faster, Naturally
Porsche says the 2020 911 Carrera S (PDK) will do 0-60 in 3.3 seconds when equipped with the Sport Chrono Package, which includes launch control. That's down from 3.7 seconds in the 2019 version. The Carrera 4S drops it down to 3.2 seconds.
The 992 will also lap the Nürburgring faster than the 991, with much credit going to chassis tweaks. The new 911's track grows 1.77-in. in front and 1.73-in. out back. The 911 Carrera S models get 20-inch diameter front wheels and 21-inch rear wheels. The regular Carrera models will have 19-in. front and 20-in. rear wheels standard.
The new 911 models will come with adaptive dampers, which are more advanced and can react more quickly than the system in the 2019 models. Active anti-roll bars, rear-wheel steering and ceramic brakes are still on the option menu. Newly optional are Porsche Surface Coated Brakes, which cost much less than the full ceramic units and promise less brake dust and longer service life than the conventional iron discs.
A new "Wet Mode" uses what are essentially radar parking sensors in the wheelwells to detect water on the road, and then adjusts the traction and stability systems automatically. There's new tech inside, too, with an instrument panel incorporating more electronic wizardry and the central multimedia touch screen that's now 11 inches, up from 7 in the 2019 cars.
Conceptually the same car as the original Porsche 911, the 2020 model is light-years ahead in tech, performance and luxury. If you get one, consider also picking up a classic model to make your own comparison.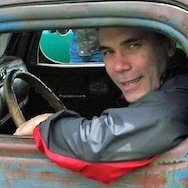 Written by Jim Koscs,  Audamotive Communications
For Premier Financial Services