In Celebration of Record Breakers
The news from Monterey is one of records shattered. At RM Sotheby's, a 1962 Ferrari 250 GTO set the world record for highest price ever paid for a car at auction: $48.4m. The pre-sale estimate was $45m-$60m, but don't feel sorry for the seller, former Microsoft executive Dr. Greg Whitten, who paid $7m for this historic car 18 years ago.
Gooding & Company, which sold $116.5m worth of cars, also set a record with $22m paid for a 1935 Duesenberg SSJ, one of two built and originally owned by actor Gary Cooper and, later, Briggs Cunningham and then Miles Collier. The Duesey, built on a short-wheelbase chassis and bodied with an in-house design, also set the record for price paid at auction for pre-WWII cars.
It all added up to over $367m for the week, a jump over last year's $330m. Of course, that difference could be just a few cars! The total was nearly $100m below 2014 tally.
Aston Martin also picked up a new record, with RM Sotheby's selling a 1963 DP215 for $21.455M. This was the fourth of four so-called "project cars" built for a return to factory racing.
Do you ever get annoyed at Olympic Games TV commentators who treat coming in second or, God forbid, thirdwith condescension? At RM Sotheby's, a 1966 Ford GT40 Mark II, the third car in Ford's historic 1-2-3 sweep of the 24 Hours of Le Mans, sold for just under $9.8m.
RM also sold a 1957 Porsche 550A Spyder for $4.9m, and a 1998 Mercedes-Benz CLK GTR for $4.515m.
Other classic racecars did well. Gooding & Company sold a 1958 Ferrari 250GT Tour de France for $6.6m, bringing the total for the top five Monterey sales to nearly $109m. At the Bonhams Quail Lodge sale, the top car was a 1948 Alfa Romeo 6c 2500 Competizione that brought $3.525m. This was the only remaining of three built.
The "Gary Cooper" Duesenberg topped a solid showing for pre-war cars. At Mecum, a 1933 Duesenberg Model J Bohman and Schwartz convertible sold for $3.85m, and Gooding sold a 1931 Bugatti Type 51 Grand Prix racer for $3.74m. Both of those were above estimates.
For collectors of the truly unique, the 1966 Dino Berlinetta GT, the second Dino prototype built by Pininfarina and displayed at the 1966 Torino Motor Show, sold for $3.08m, touching the high end of its $2m-$3m pre-sale estimate.
There's no doubt, many of the sold Ferraris missed their estimates, including both classic and contemporary models. We'll keep an eye on this.
Monterey also reminded us that not all Ferraris are red, gray or black. How many have you seen in a beautiful green shade called Pino Verde Metallizzato? Gooding sold a '63 250 GT Lusso in that hue for $1.485m ($1.7m-$2m pre-sale estimate). One of the last Dino 245 GTS models made, and one of only 35 in that interesting color, sold for $528k ($500k – $600k pre-sale estimate). In beautiful unrestored condition, with under 27,500 miles, this green Dino seemed like a real catch.
Auction Preview Cars
1962 Ferrari 250 GTO: (RM Sotheby's Lot 247): The star of Monterey 2018; sold for $48.4m against a $45m-$60m pre-sale estimate.
1935 Duesenberg SSJ: (Gooding & Company Lot 35) One of two built. Sold for $22m, highest priced ever paid for an American car at auction.
1955 Ferrari 500 Mondial Series II: "The Admiral's Ferrari" sold for $5.005m against a $5.5m-$7.5m pre-sale estimate.
1953 Siata 208s Spider: A road racing marvel and beautiful gem powered by the unique 2.0-liter Fiat V8. Sold for $1.655m against a pre-sale estimate of $1.5m-$1.8m.
1970 Ford Mustang Boss 429: Well documented with just three owners and approximately 22,000 miles from new. As of August 26, still available with $325k asking price, against a $300k-$400k pre-sale estimate.
Porsche 911 Bertone Spyder:One-off built by Bertone at the behest of Porsche racer and dealer John von Neumann, with Porsche's blessing. Did not sell ($700k-$1m pre-sale estimate).
Premier Financial Services Cars to Watch, Monterey 2018
Gooding & Company
1955 Porsche 550 Spyder: Documented race history. Engine and gearbox numbers match the Porsche Kardex. Sold for $4.445m, right in the middle of the $4m-$5m pre-sale estimate.
1972 Ferrari Dino 246 GT: A rare color combination, Nocciola Metallizzato (Metallic Hazelnut) over a Tabacco (Tobacco) interior, fully restored. Sold for $407k ($400k-$500k pre-sale estimate).
1956 Maserati A6G/54: One of 60 made, and one of just 20 with the a light alloy body by Zagato. A true dual-purpose GT with a race history. As of August 26, still listed as available with a $4.3m asking price.
1938 Bugatti Type 57C Atalante: Fitted with rare alloy coachwork and restored by Sargent Metal Works, this car won its class at Pebble Beach® in 2011. Sold for $2.805m ($2.8m-$3.3m pre-sale estimate).
2004 Porsche Carrera GT: One of 1,270 made, this example was not originally a U.S. car but rather a "rest of world" model federalized for the U.S. It showed 4,500 miles. Sold for $726k ($550k-$650k pre-sale estimate).
1994 RUF BTR2: Used by RUF as a test car and for media events. Sold for $660k ($700k-$900k pre-sale estimate).
RM Sotheby's
1990 Ferrari F40: The 77thof 213 U.S.-spec models, this prime F40 has just 1,700 miles. Sold for $1.71m ($1.4m-$1.6m pre-sale estimate). One for the purists.
1965 Aston Martin DB5: A two-owner restored gem. Silver, like James Bond's car, but without the fussy machine guns, oil slicks and ejector seat. Sold for $731k ($700k-$900k pre-sale estimate).
1959 Bentley S1 Continental: While the standard S1 sedan had a factory body, the Continental Flying Spur sedans were lower and sleeker, with custom coachwork. This model still had the big Rolls-Royce inline six, not the V8. Just 54 were made. Sold for $296,500 ($275k-$375k pre-sale estimate).
1962 Maserati 5000 GT: Maserati's first V8 road car put a tamed 4.5-liter V8 from the 450S racecar in the 3500 model's chassis. Just 54 were made; this was one of 22 Allemano-bodied examples. Won Best in Class at the 1997 Pebble Beach Concours d'Elegance. Sold for $885k ($900k-$1.25m pre-sale estimate).
1960 Ferrari 250 GT Cabriolet: Not as sport-focused as its 250 GT California Spider sibling, the Cabriolet is a top-down GT with timeless classic Pininfarina design. Sold for $1.325m($1.3m-$1.6m pre-sale estimate).
1956 Austin-Healey 100-4: Last of the big inline-fours for the "Big Healey." A true bare-bones roadster, freshly restored by a marque specialist. Sold for $100,800 ($90k-$120k pre-sale estimate).
Bonhams Quail Lodge
1953 Siata 208s Spider: Also one of our preview cars, sold for $1.655m against $1.5m-$1.8m pre-sale estimate.
1958 Porsche 356A Speedster: How 60 horsepower made a legend. This Speedster was disassembled in 1972 and not restored until 2014. Sold for $516,500.
1966 Volkswagen Type-2: A 21-window "Samba." Rotisserie restored in perfect colors and with matching luggage and ready for the next Woodstock reunion. Sold for $100,800.
1958 Porsche 356A T2 Speedster: Just three owners from new, with the third owner having the car for 50 years. Concours quality restoration in 2012. Sold for $577k.
1985 Lancia Delta S4 Stradale: One of 200 Stradales built in order to qualify this all-wheel drive coupe for the Group B Rally Championships. Sold for $423k.
2015 Porsche 918 Spyder: Hybrid supercar paved the way for a generation of electric Porsches. One of fewer than 100 U.S. cars with the Weissach package. Sold for $1.4075m.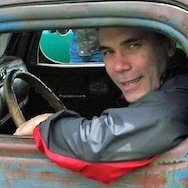 Written by Jim Koscs, Audamotive Communications
For Premier Financial Services