Something for Everyone at Cavallino
Once again the beautiful community of Palm Beach, Florida hosted throngs of Ferrari enthusiasts this past month for the annual Cavallino Classic. We saw cars and people fly in from all four corners of the globe to attend one of the year's premier automotive events in the world. Cavallino #26 had many events surrounding their Saturday's Concours such as historic car races and track time at Palm Beach International Raceway and the Classic Sports Sunday event at the Mar-a-Lago Club. There were numerous evening parties and socials throughout the weekend including the Jet Aviation Reception hosted at the Palm Beach International Airport. The combination of these events added up to a spectacular weekend with something for everyone.
The Beautiful Breakers
The Cavallino Saturday Concours is always a beautiful event held at the impeccable Breakers Hotel in Palm Beach. Here we found over 400 cars on display. According to the judges I spoke to after their evaluations were complete, they were most impressed by the sheer number of platinum level cars on display. The Best of Show was a stunning 1951 Ferrari 212 Export Vignale Cabriolet s/n 0110 E, a right-hand-drive gem in a beautiful color combination of burgundy over creme.
Doug Ewing, Premier's VP of Sales, was in Florida and accompanied me to the event. As always, we found the Cavallino event to be very well presented and well attended. The weather this year was a bit chilly in the morning but, without a cloud in the sky, it warmed up and provided free vitamin D for all who wanted some. I, myself, got too much sun and had a cooked lobster glow by day's end. We greeted many Premier clients from around the US who sought us out to say hello and enjoyed meeting some new clients as well; welcome to the Premier family! See you next year!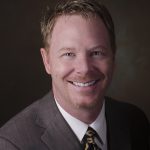 Written by Chris Warren,
Southeast Sales Manager
at Premier Financial Services.
Save
Save
Save
Save
Save
Save
Save
Save
Save
Save
Save