More electrifying news from the luxury car future.
While premium-car makers must turn to hybrids and EVs to meet fuel economy regulations, it is likely to be performance that gives these high-end models the quicker boost to sales success. It take just a few minutes of perusing Tesla drag race videos on YouTube to understand why: it is an immutable fact about electric vehicles (EVs) that, when it comes to ultimate acceleration in road cars, internal combustion engines probably don't have a chance against batteries.
Automotive connoisseurs are likely to keep their garages stocked with the best internal combustion vehicles from Ferrari, Lamborghini, Maserati and Porsche for a long time. But it's a safe bet those same garages will make room for high-performance EVs.
News from the electron world has been accelerating since our story on high-end EVs last October.
It's been nearly three years since Maserati teased its sexy Alfieri concept for a smaller GT, something perhaps like a modern A6 or Mistral. A production version was put off while the marque focused on launching its new SUV and freshening its sedans. Then, this past summer, Maserati casually announced it would develop an EV, but one that would need to amplify some other renowned Maserati trait besides the exciting engine sound, which would be missing. It was an easy guess for us to say, "Place your bets on beautiful design."
Not long after, Maserati confirmed that it would launch the Alfieri in 2019, first as a gas-fueled model, and then offer an electric version the following year. It's probably not a stretch to guess that the Alfieri, about the size of a Jaguar F-TYPE, might be quickest in its EV form.
I might be difficult at first for car enthusiasts to look as such a beautiful machine and then hear electric whirring in place of a rapacious V6 or V8. But here's another pretty safe guess: it will sell.
Lamborghini, meanwhile, has revealed that the upcoming Urus SUV will offer a plug-in hybrid powertrain option.
The Silent Cat
Also in November, Jaguar announced it would launch its first EV, called the I-PACE, in 2018. Although the I-PACE is a five-seat crossover, it is not an electrified version of the F-PACE, the SUV that has been pushing Jaguar sales much higher of late. Slightly smaller than the F-PACE, but on a four-inch longer wheelbase, the I-PACE looks sexier than the F and it will be fast, with a 4.0-second zero-to-60-mph time claimed. Power will come from a pair of electric motors, totaling each producing 400 hp and 516 lb.-ft. of torque.
Jaguar would only say "greater than 220 miles" when talking about range. That should be considered a minimum for luxury EVs, since the mainstream Chevrolet Bolt offers that and Tesla recently dropped its lowest-range Model S.
Sweet EMotion?
Meanwhile, EV upstarts are shooting at a higher target – 400 miles, plus all the speed you'd want. Our October EV report noted that Henrik Fisker, whose own bid to sell high-end hybrids did not go well, was working on an EV. Two weeks after our report, Fisker confirmed the car's name and specs.
The Fisker EMotion will be a rather voluptuous sedan offering a 161-mph top speed and up to 400 miles of range. The source of the performance: a new battery technology using graphene, with battery packs produced by Fisker Nanotech, a joint venture between Fisker Inc. and Nanotech Energy Inc. According to Fisker, the first-deliveries of this U.S.-made EV will be announced after the vehicle is shown in mid 2017.
Southwest Newbies
Earlier this month, another newbie, Atieva, changed its name to Lucid and unveiled its 2018 model called the Air, a $100,000+ luxury sedan with a claimed 1,000 horsepower and up to 400 miles of range. The cars will be built in a new facility in Casa Grande, Arizona. Both Fisker and Lucid also promise technology to offer autonomous driving capability.
Nevada-based Faraday Future, another EV hopeful, is scheduled to reveal its first production vehicle at CES in Las Vegas next week. The unveiling seems a bit clouded by press reports of financial troubles and departing executives (including Marco Mattiacci, formerly of Ferrari). Interestingly, both Lucid and Faraday are getting some backing from the same Chinese investor, Jia Yeuting.
Expect the Unexpected
With Mercedes-Benz and Porsche both also committing to EVs in a pretty big way, it's clear that the luxury establishment is not going to cede ground to the upstarts. How their decades of vehicle building expertise — and of course their heritage – will play into the rapidly evolving EV category remains to be seen.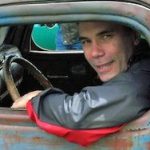 Written by Jim Koscs, Audamotive Communications
For Premier Financial Services
Save
Save
Save
Save
Save
Save
Save
Save
Save
Save