Above photo taken by Kent Kenney, remaining photos by Sneed Adams
If the sounds of the screaming engines and screeching tires from a vintage automobile rally are still echoing in your ears, it's a safe bet you were not on the six-day Rolls-Royce Owners Club Fall Tour (RROC) through some of the most beautiful costal and inland areas near San Luis Obispo.
The RROC Fall Tour (Oct. 16-22) drew more than 50 members in 23 cars, the oldest being a 1933 Rolls Phantom II (complete with 8-year-old twins as passengers) and the latest a 2013 Bentley. A week later, the even larger RROC Interregional 4-day event took place on Avery Island in Louisiana, home of world-famous Tabasco Sauce, with 60 cars but not a jar of Grey Poupon in sight.
Not That Kind of Club
The RROC Fall Tour offered Rolls and Bentley owners the opportunity to enjoy their vintage and modern luxury machines in a manner befitting the marques, taking in some of California's most spectacular vistas under perfect fall skies. Certainly, a Bentley Continental GT could turn an Autobahn into a blur, but that would not create memories of enjoying memorable scenery with the camaraderie of fellow Rolls and Bentley aficionados.
"We are more of an educational, social, touring and car show club than a performance event club," said Robert Austin, executive director of the RROC. Austin was formerly a PR director for Volvo and, later, Rolls-Royce in the United States.
Taking the Scenic Route
The RROC Fall Tour attracted members from as far as Kemah, Texas 1,800 miles away. The October 16 arrival dinner at Ventana Grill, perched above a coastal bluff in Pismo Beach, set the mood for the tour. Entrants stayed at the Cottage Inn by the Sea in Pismo Beach, which served as a convenient hub for each day's 130 miles of driving.
Monday's drive typified the kind of activities participants would enjoy all week. A northward jaunt up Highway 1 stopped in Cambria and then headed eastward to Mission San Miguel. Lunch at Hunter Ranch Golf Course, a stop at Sculpterra Winery & Sculpture Garden in Paso Robles and a visit to the James Dean Memorial in Cholame completed the driving activities.
"One of my main objectives was to stay off Highway 101 and use Highway 1 and as many of the wine trails as possible, said Brent Heath, who with his wife Helen served as co-chairs for the event. "We were out to see the sites and in no hurry to get there."
Classic California Landmarks
Tuesday's driving took the group to San Simeone and the Piedras Blancas Light Station and also to Hearst Castle. Wednesday's drive headed southward for a day of museums and wineries and gave participants a taste of Scandinavia with a stop in Solvang, a small enclave settled by Danes more than 100 years ago. Stops included the Parks-Janeway Carriage House Museum, Mendenhall's Museum of Gasoline Pumps & Petroliana, Solvang Vintage Motorcycle Museum, Elverhoj Museum of History and Art, the Hans Christian Andersen Museum and the Fess Parker Winery.
On Thursday, the group headed to Vandenberg Air Force Base for a private tour and lunch. The day continued with a visit to nearby Mission La Purisima Concepción and a drive to Lompoc to view the city's famous murals. On Friday, it was north again to Paso Robles to the Estrella Warbirds Museum and Woodland Auto Display, along with the Pasolivo Olive Company in the heart of the area's scenic wine country.
Rolls and Coffee
The final day had the Rolls Royce Owners Club Fall Tour join the early-morning Cars & Coffee in Pismo Beach's Donut Shop on North Park Boulevard. And then for something completely different, the group headed to the Pismo Beach Monarch Butterfly Grove. From late October to February, thousands of the butterflies cluster in the limbs of eucalyptus trees at Pismo State Beach.
Rolls-Royce Touring, but Not a Rolls-Royce Price
The cost for enjoying a scenic week-long tour with fellow Rolls-Royce and Bentley owners and enthusiasts worked out to about $1,500 per person, including lodging at the Cottage Inn and most meals. You need to be a member of the RROC to participate in the tours, and only Rolls and Bentley vehicles are allowed. However, you do not need to own one; you can go as a guest and just enjoy being driven. RROC membership costs $80 per year, plus a one-time $30 new-member administration fee.
The club, founded in 1951, has about 6,500 members worldwide, with some 6,000 of those in North America. Headquartered in Mechanicsburg, PA, the RROC has a Rolls-Royce and Bentley Museum on site, operated by the Rolls-Royce Foundation, the club's sister organization.
For more information on the Rolls Royce Owners Club Fall Tour : http://www.rroc.org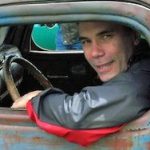 Written by Jim Koscs, Audamotive Communications
For Premier Financial Services
Save
Save