A Le Mans win launches Ford's new supercar
There were plenty of champagne corks popping in Dearborn, Mich. on June 19, because the news from France was good indeed. The new Ford GT had not only won the GTE Pro class at the 84th running of the 24 Hours of Le Mans, but also taken third and fourth places. A Ferrari 488 entered by a private team, Risi Competizione based out of Houston, took second.
The historical significance was not lost on car buffs. It had been 50 years since Ford's 1-2-3 victory at Le Mans. Cars from the GT40 program would go on to claim victory in 1967, 1968 and 1969. The battle between Ferrari and Ford has been well documented, of course.
Happy 50th Anniversary, Ford GT
The all-new 2017 Ford GT is one of those rare times when that battle has spilled onto the road. The 2005-2006 GT, built to commemorate Ford's 100th anniversary, was a true supercar with a distinctly nostalgic bent. It was not a racecar, but rather a very sophisticated celebration of the ones that won Le Mans in the 1960s. Ford made just over 4,000 of those GTs, and values have more than doubled over the original MSRP.
The 2017 Ford GT, on the other hand, is a close sibling to the car that won at Le Mans this year. From its carbon fiber tub and bodywork to pushrod suspension, the Ford GT leaves no doubt about its track lineage. The design, while thoroughly modern in terms of aerodynamic science, draws a stylistic line back to the 1966 Le Mans winner. To hammer home the point, Ford is offering a '66 Heritage Package in either gloss or matte black, to commemorate the 1966 winner driven by Bruce McLaren and Chris Amon.
There's no "retro" here, just a seamless homage to an illustrious ancestor. You can see it most prominently in the shark nose and headlights. The taillights and high-mounted exhaust pipes as well also draw a connection to the classic GT40.
Nothing Classic Under the Hood
In 1966, Ford beat Ferrari with a 427 cubic-inch (7.0-liter) V8 pulled right from NASCAR, one that was also available in a number of Ford production models. It was a big, burbling iron lung with a four-barrel carburetor. It was, in effect, a muscle car engine, the antithesis of a Ferrari V12.
The 2005 GT revival likewise relied on a V8, a supercharged 5.4-liter unit that made 550 horsepower. The 2017 Ford GT, though, goes right to its racing roots with a 3.5-liter twin-turbo V6 based on the engine Ford uses in its Daytona Prototype racers. For road car use, it's got port and direct fuel injection and other refinements. The only transmission offered is a 7-speed Getrag dual-clutch unit.
Though final numbers have yet to be published, Ford is saying "more than 600 horsepower" for the 2017 GT. That's a bit less than the Ferrari 488, but the Ford GT is claimed to be several hundred pounds lighter, with a target weight of 2,800 pounds.
Racecar Tech Everywhere
Ford went all-in on carbon fiber for the GT, using it for the central tub and body. Attached to that are aluminum front and rear subframes with racing-style, pushrod-activated suspension. A speed-activated deployable rear wing and airbrake, along with standard Brembo carbon ceramic brakes and variable ride height settings, suggest track readiness right out of the box. Carbon fiber wheels will be offered as an option.
Like Ferrari's LaFerrari, the Ford GT's carbon tub integrates fixed seating positions. The driver will adjust the steering wheel and pedals only.
The $400,000 Question
Anyone who questions whether racing or racing heritage sells will find the answer in the 2017 Ford GT. Official pricing has not been announced but may be more than $400,000. Ford is using a special vetting process to select customers, and in a one-month application period last spring, some 6,500 hopeful buyers applied for the privilege of purchasing one of 500 cars to be built in the first two years of production. The rest are hoping production will continue after that. Deliveries are scheduled to start by the end of this year.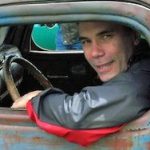 Written by Jim Koscs, Audamotive Communications
For Premier Financial Services