Last of Its Kind, Best of Its Kind
If you're already a Porsche 911 aficionado or collector, then by all means add an original, never-modified chrome-bumper model to your fleet when the opportunity presents itself. Enjoy it as a weekend toy, take it to Porsche meets and, if values keep rising, benefit from the upside.
But if you want to drive a 911 more often, one that combines the visceral personality of a classic with modern power, handling and comfort there's one number to consider: "993." That is, of course, Porsche's model designation for the last of the air-cooled Elevens, sold in the United States for the 1995-1998 model years.
Atonement
Looking at today's 911 model lineup with its staggering 21 variants, it may be difficult for those unfamiliar with the marque's history to believe that Porsche once planned to replace the 911 with the front-engine 928. Loyal Porschephiles, however would not allow it, and even as 928 sales waned, the 911 remained strong.
Indeed, Porsche decided to embrace the very car it had planned to kill, and under rather gloomy circumstances for the company. The late 1980s and early 1990s were not a good time for Porsche, whose global sales had tanked. Porsche sold just over 3,700 cars in the United States in 1993, for example.
Porsche let the front-engine cars fade out and refocused on the 911. The 964 series (1989-1994) added a jolt of life with higher performance and greater comfort. The first all-wheel drive 911, the Carrera 4, likely attracted customers who had feared the 911's propensity to hang its tail out, and also those who didn't want to leave the 911 in the garage when snowflakes fell.
Remember the Air-cooled 911 This Way
Porsche, though, wanted to send the air-cooled 911 out on an even higher note. The 964's successor, the 993, debuted a nearly all-new body that echoed the aero-enhanced 959 supercar. It was stiffer and tighter, yet just a few dozen pounds heavier. Many consider it the sexiest 911 design.
The cabriolet looked sleeker than ever, but the Targa was perhaps engineering showmanship over function. Instead of a lift-off roof panel, it used a radical power retracting glass roof (which can fail entirely and expensively), and it lost the classic Targa profile.
Like An All-New Car
Changes were even bigger underneath, where Porsche installed a 3.6-liter flat six it said was 80 percent new. Its 272 horsepower was a respectable 10 percent jump over the previous engine, and later, the Varioram variable intake system would push that to 285. The air-cooled snarl was in full form, and the torque curve made the Carrera an easy driver. The cars were, of course, quite fast, capable of 5-second 0-60 times and top speeds approaching 170 mph.
New multi-link rear suspension replaced the trailing arms used since the 911's inception, on a new aluminum subframe. The setup was inherently good at preventing the trailing-throttle oversteer that had been a rather unwelcome part of the 911's character.
The 993 introduced the first six-speed manual in a 911, but the Tiptronic automatic remained a 4-speed. The Carrera 4 introduced a new, simpler and lighter all-wheel drive system using a viscous coupling center differential.
Leaving on a High Note
The 993 series Carrera and Carrera 4 hit the high note Porsche was aiming for, boosting sales considerably and winning high praise from the automotive media. Peter Robinson, writing for Car & Driver, said, "No 911 has ever handled as well nor been as easy to drive. But do not think for a moment that this more friendly temperament has compromised driving pleasure."
The Carrera S and Carrera 4S wore the Turbo's wider body and offered even better handling and are today among the most valuable in the series. The Turbo, a whole other story in itself, made AWD standard to harness its 400 hp and 400 lb.-ft. of torque.
Less Expensive Then, More Valuable Now
All that wonderfulness came at a price that was lower than the 964-series models it replaced. How often has that ever happened? Values today, though, are on the rise. According to Hagerty's valuations, average value for a Carrera 4S is $78,000, and a concours quality example can be a $150,000 car. Even "fair" condition versions are over $50,000. The rear-drive Carrera can cut those prices in half.
Hagerty cautions that the 993 series is not without its faults and warns to watch out for problems around the steering, oil consumption heat exchangers and some electrical issues. But that's what Porsche 911 experts are for.
Leasing a Porsche 993 with Premier's Simple Lease
Premier Financial Services is ready to help put any generation of 911 in your hands in the most financially savvy way possible with its Simple Lease.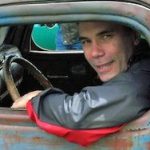 Written by Jim Koscs, Audamotive Communications
For Premier Financial Services