Texans, Start Your Engines…
2016 is turning out to be really a special year for our Vintage Rallies. We've the held Texas 1000 in the autumn for 17 years, but this year we've moved it to April 3-April 8. Why? Because El Nino has dropped so much rain on the Southwest this winter that the famous Texas wild flowers will be spectacular this spring. Driving in the Texas Hill Country will be like driving through a glorious garden bursting with bluebonnets, wine cups, lemon mint, indian paintbrush, indian blanket, crape myrtle and over 5000 other wild flower species. Beautiful doesn't begin to describe it!
We're going to start and end our event at a very high-end resort we've not used before, the Omni Barton Creek outside Austin. This Texas-size luxury property sits on 4000 acres containing four golf courses, four restaurants, two swimming pools and all the usual amenities. It's very posh in a relaxed, Texan sort of way.
The next two nights, we'll stay at one of our favorite places, quietly casual Canyon of the Eagles on the shore of Lake Buchanan. Award-winning San Antonio architectural firm Lake-Flato created Canyon of the Eagles with an avant-garde use of traditional Texas Hill Country materials, including native limestone, corrugated galvanized metal and local cedar. Canyon of the Eagles is a designated "Dark Sky" location, so we can look at the Universe through the hotel's hilltop 16 inch and 12.5 inch astronomical telescopes. It's a very special place.
The fourth night, we'll stay at YO Ranch Resort, founded by the owners of YO Ranch, once the largest ranch in Texas with 600,000 acres. The hotel is eclectically Western in feeling, with a mix of Anglo, Spanish and Comanche themes, plus the longest bar in Texas!
During the week, we'll visit just about every neat part of the Texas Hill Country, including Burnet—the official Bluebonnet Capital of Texas—historic Fredericksburg, Luckenbach, Johnson City, Boerne and Gruene. Of course, we'll drive 1000 miles on wonderful rural roads, including the world-famous Twisted Sisters—routes 335/336/337—the Texas answer to North Carolina's Tail of the Dragon. Tail of the Dragon is 11 miles; the Twisted Sisters go on for 139 miles. Everything really is bigger and better in Texas, especially the good times!
24th Annual New England 1000
Six weeks later, May 22-27, 2016, we'll hold our annual New England 1000. This year's route has a great mix of favorite places and all-new things to see. We're starting and ending at The Sagamore, an 1883 National Historic Landmark located on its own private island in Lake George. Totally renovated, The Sagamore is like staying at Downton Abbey.
The next night, we'll stay at the equally classic 1909 Otesaga Resort in Cooperstown, home of the Baseball Hall of Fame and Fenimore Art Museum. Like The Sagamore, The Otesaga is also an impeccably restored National Trust Historic Hotel of America. The next two nights, we'll stay at another one of our favorite hotels, Mirror Lake Inn, an AAA 4-Diamond luxury resort in Lake Placid that's been operated by the family of two-time Olympic Medalist Andrew Weibrecht since 1926.
During the week, we're going to visit Saratoga Auto Museum, four private car collections not open to the public, the world-class Antique Boat Museum in Clayton, NY, medieval fantasy Chateau de Boldt on an island in the St. Lawrence River and the Vermont restoration shop of our long-time sponsors and official mechanics RPM VT. We'll even drive the 1938 ARCA "Round the Houses" race course through downtown Alexandria Bay. Of course, we'll also drive 1000 miles through the beautiful Adirondack Mountains in springtime. You can't get better than that!
Autumn's Mountain Mille
The Mountain Mille will be October 16 through October 21. For over a decade, we held this event in Virginia and West Virginia, staying at The Greenbrier and The Homestead. Two years ago, we ventured off to North Carolina to drive through the Great Smoky Mountains and the famous Tail of the Dragon. Everyone liked the twisty North Carolina roads so much that this year we decided to start and end in Asheville to give us even more time for driving around North Carolina.
We'll start and end at Grove Park Inn, a 1913 Historic Hotel of America outside Asheville. Grove Park Inn is very high-end but also really cool, with all the usual luxury resort amenities, plus a lavish Spa and an indoor grotto pool complete with waterfall!
After rallying through the Pisgah National Forest to appropriately-named towns like Little Switzerland and Spruce Pine, we'll stay overnight at the Lodge at Buckberry Creek, a rustically-elegant boutique resort overlooking Mount LeConte that's like a transplanted Adirondack Great Camp. The next day, we'll drive famous Route 63, Route 209/The Rattler and other North Carolina mountain roads before returning to Buckberry Creek.
The pinnacle of Mountain Mille will be a day driving Cherohala Skyway, Foothills Parkway, Route 129/Tail of the Dragon, Route 28/The Hellbender and Cullasaja River Gorge. Our destination is Old Edwards Inn in Highlands, a charming 1878 resort rebuilt in 2013 by Palm Beach billionaires Art and Angela Williams of Primerica Financial. It's now one of the most luxurious hotels in America.
Our final day will bring us back through the mountains to Grove Park Inn, completing 1000 miles of awesome sports car roads. Last year, since Mountain Mille ends just before Halloween, we introduced a new concept for our final Victory Banquet, "Come Dressed as your Favorite Car." Everyone bought into the idea, and it turned out to be hilarious fun. So we're planning that again.
A Special Year for Rallying
You can see why we're so excited about 2016…superb roads in the Texas Hill Country, Adirondacks and Great Smoky Mountains. Terrific Grand Hotels, plus avant garde modern luxury resorts. Gourmet restaurants, fascinating places to visit, private collections not open to the public and, of course, the friendly group of enthusiasts we think of as our "Extended Family Group." After 24 years, we like to think we know how to organize a great event, and since about 70 percent of our guests come back again and again, they must agree!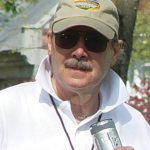 Written by Rich Taylor, Founder of Vintage Rallies
For Premier Financial Services
Photos by Jean Constantine