A Ferrari Feast for all the Senses
If you're not attending the Scottsdale auctions, then perhaps you might like to seek warmth in Palm Beach, Florida for a visit to the world's premier Ferrari event, Cavallino classic. This four-day festival presents racing, road driving, and concourse events to create the ultimate Ferrari experience for owners and enthusiasts alike.
Presented by RM Sotheby's, the 2023 Cavallino Classic brings the world's finest Ferraris to the grounds of the Breakers in Palm Beach to create a lifestyle experience befitting the marque. The Cavallino Concorso d'Eleganza on Saturday, January 29 is the highlight, with an astonishing gathering of about 150 of the world's finest vintage Ferraris.
A portion of ticket prices for all Cavallino Classic events go to various charitable and educational causes.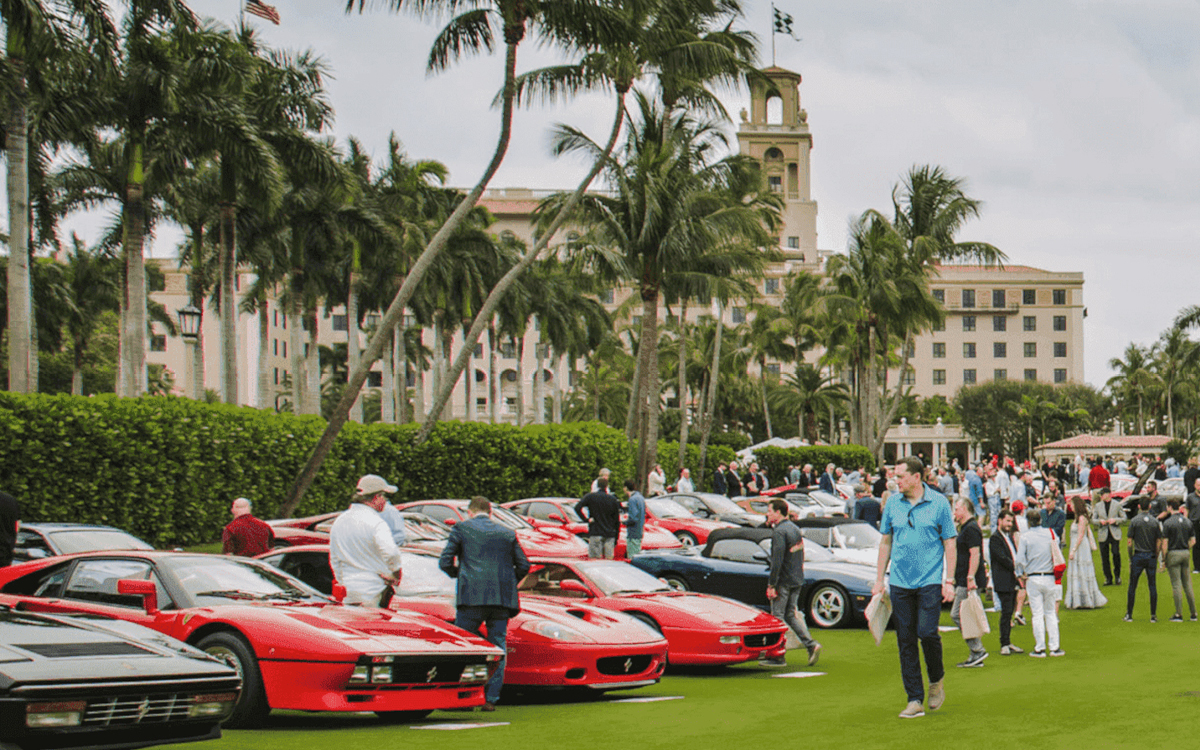 It Begins on the Track
Ferrari buffs know this four-day event as, simply, "Cavallino," the way auto aficionados sum up Monterey Car Week as "Pebble." Ferrari was founded on racing, so it only seems fitting that the biggest annual celebration of the marque would begin on the track. This year's activities take place on Thursday, January 26 from 10 a.m. until 5 p.m. at nearby Palm Beach International Raceway. The day offers track time for all GT and racing Ferraris, including three decades of Ferrari Challenge cars.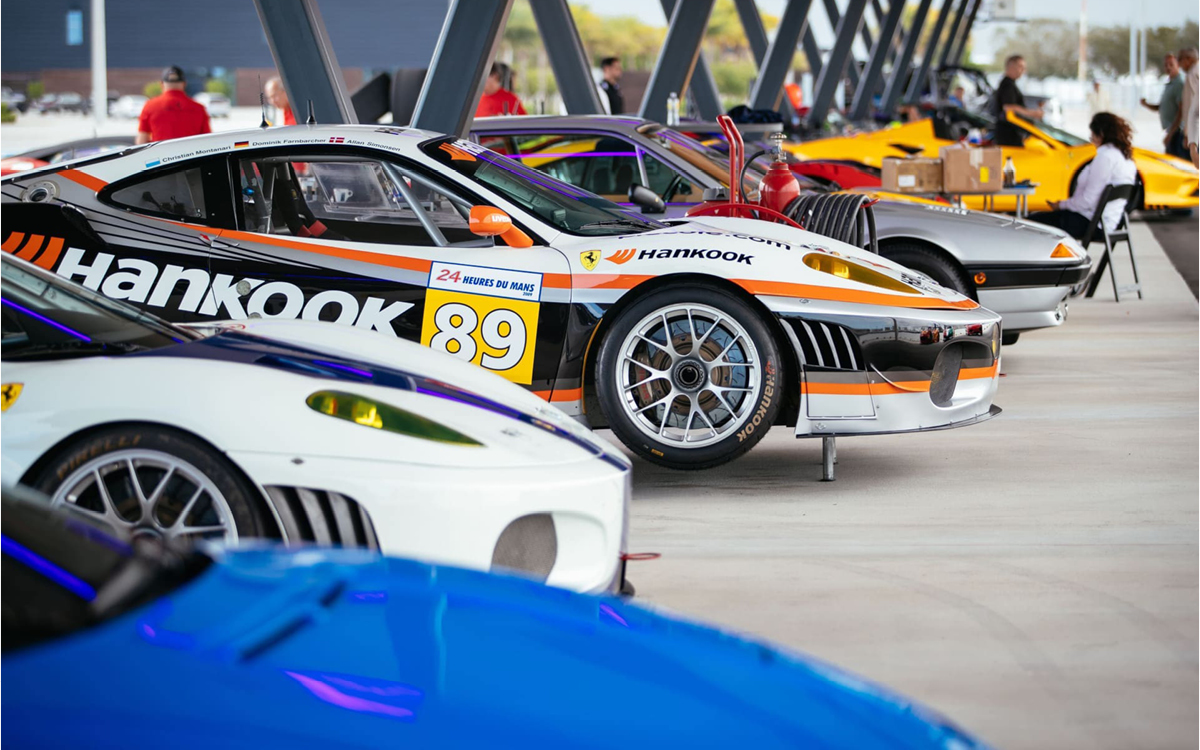 A Scenic Drive in Beautiful Ferraris
Friday the 27th presents an amazing spectacle of about 25-30 vintage Ferraris taking the scenic A1A route along the Florida coast. The tour ends with the Cavallino Classic Party on the Ocean Lawn at The Breakers, with the cars as a backdrop for night of music, great food and wine and lots of Ferrari stories to swap.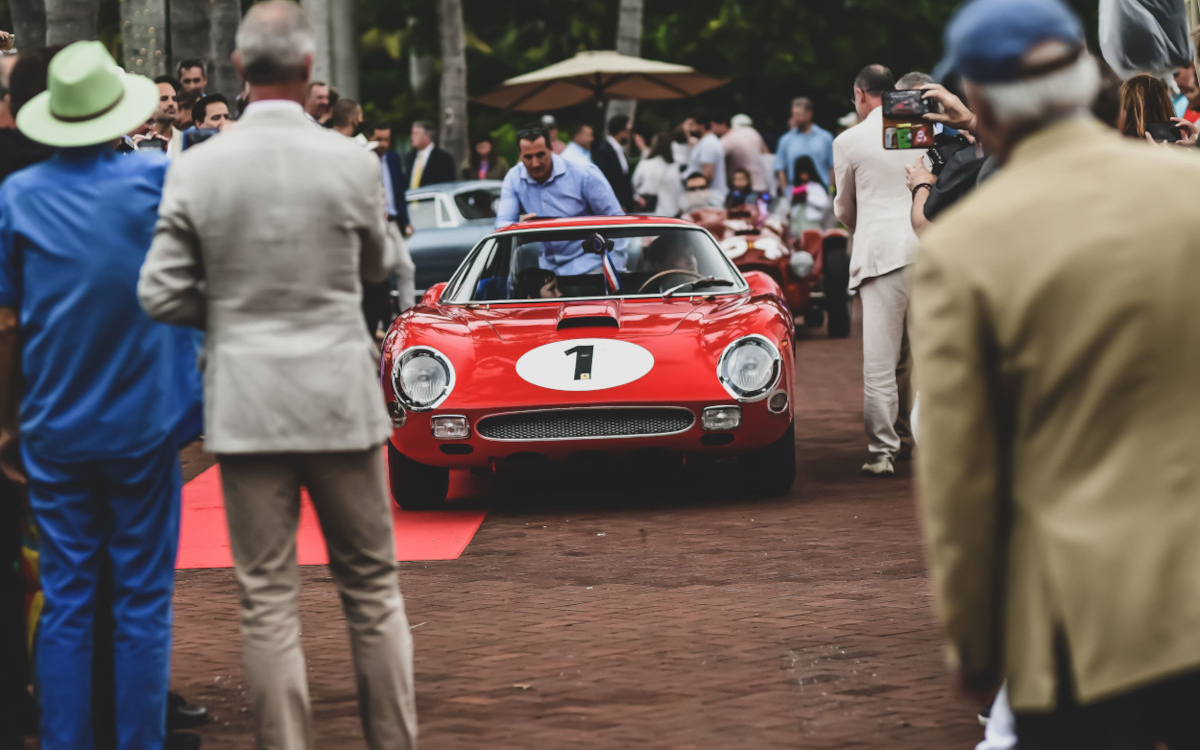 Two Concours Events
This year's Cavallino Concorso d'Eleganza celebrates the centenary of the 24 Hours of Le Mans, where Ferrari became a dominant force in the Fifties and early Sixties. This year's event will feature a special class for those cars. The event runs from 10 a.m. until 3:30 p.m., and you'll swear that's not enough time to take in all the marque history and beauty.
The Gala Dinner takes the celebration into the night, with the concours awards presented during a feast of Italian culinary delights.
But that's not the end of the Ferrari festivities. On Sunday, January 29th, many of Saturday's concours cars will participate in the Classic & Sports Sunday charity brunch at the private Mar-a-Lago Club, the former Marjorie Merriweather Post mansion in old Palm Beach.
If you will not be attending this year's Cavallino Classic, do yourself a favor and plan to do it in 2024.