Colorado Cruising
Like most serious car enthusiasts, I have several collector cars, and none of them get enough exercise. However, when I do have the time, and if the weather is right, there's a short 35-mile route near my home here in Boulder, Colorado that's my favorite for pushing a little ethanol through the carburetors, and for getting the driveline seals moist enough to not leak (too much).
Before I head out, my first task is to pick the most deserving car, which typically is one that hasn't been driven in a while. Today, for example, my '69 Jag wins, in part because it's the closest car to the door, and I'm not in the mood for jockeying them around. My drive will take me south on Highway 36, the length of Boulder to Canyon Boulevard, Highway 119 – which is about 9 miles – and then up Boulder Canyon to Nederland.
Nederland is a small town located in our front mountain range. It's a great spot to grab a hamburger out on a patio. It's also a fun place to stop at the "Carousel of Happiness". That landmark is a vintage carousel, complete with a Wurlitzer organ, where you can donate a dollar or two to take a 3-minute ride on a carousel horse. The challenge is to let go of your inhibitions riding up and down on a wooden horse, without look too silly. It's a great photo opportunity.
Driving On
Following that short break on the carousel, I head north on the Peak to Peak Highway #72, which is a well paved road with just enough twists & turns and beautiful scenery to make the stretch very enjoyable. The next turn takes me down a beautiful canyon with steep rock walls along a well-fed stream toward Lyons. This is Colorado State Highway 7.
At the bottom of the canyon you take a right turn and you are in the small town of Lyons. If the weather is nice, I highly recommend a stop at Oskar Blues for a cold beverage and a little music out on the patio. I follow that break with a trip through the town of Lyons along Highway 66 for a couple of miles. Then I take Highway 36 South for about 12 miles and pull into my garage in north Boulder.
As I get out of the car, I never fail to appreciate that I live in Boulder, right along the front range of the Rocky Mountains. I feel lucky to be able to take a 35 mile drive through some of the best scenery in America in under an hour…that is, if I haven't spent too much time riding the Carousel of Happiness, or relaxing on the porch at Oskar Blues.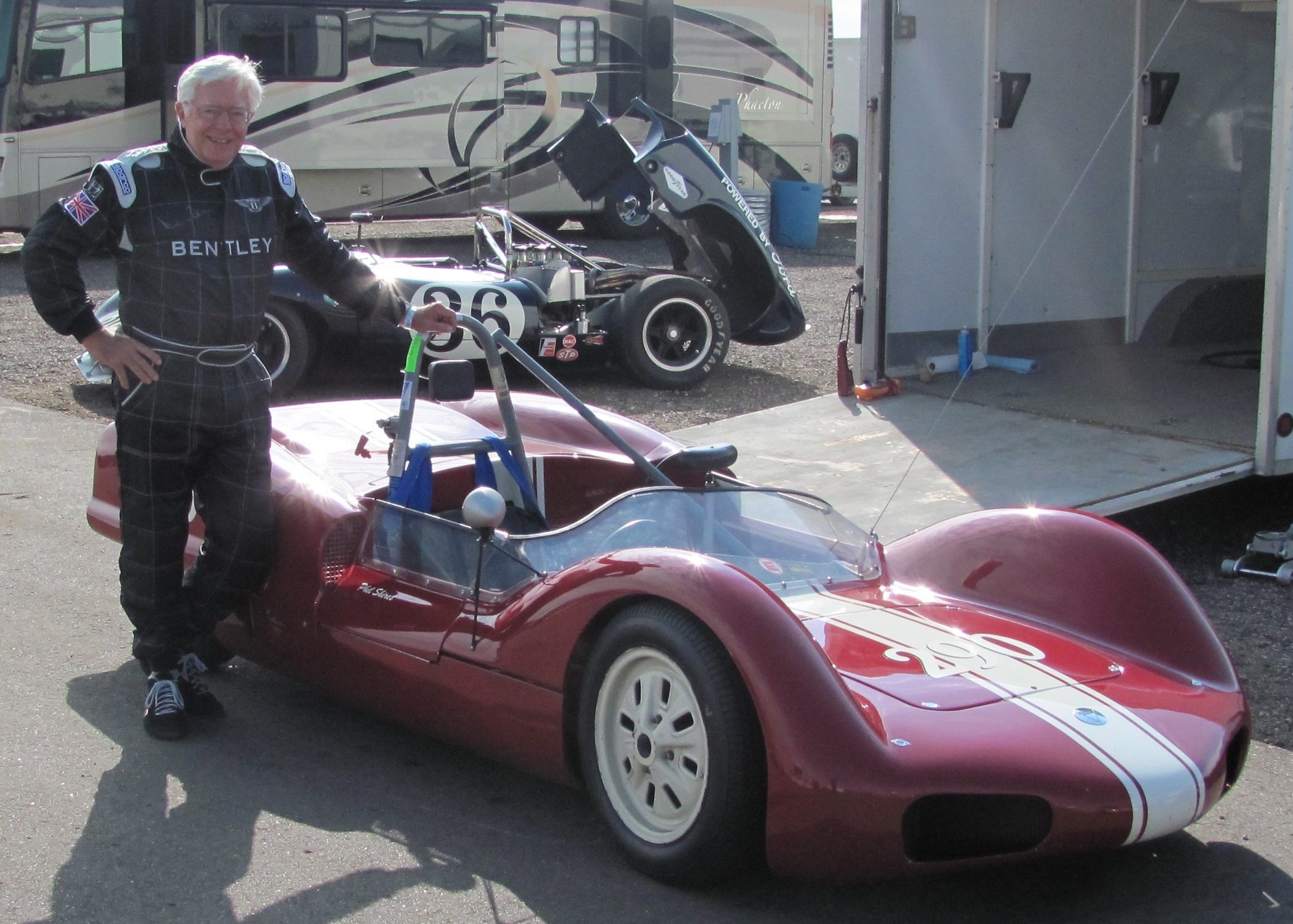 Written by Phil Shires, Colorado Grand, Rally Organizer