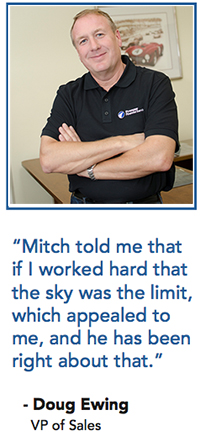 Long before Doug Ewing joined PFS in 2000, he had already established his reputation in the automotive industry as a successful sales professional and senior manager at some of the largest and most respected car dealerships in the Northeast.
• His near-death sailing adventure as a teen-aged deck hand
• Why he turned down his first offer to join Premier
• How he learned the importance of customer service
• The list of Porsches he's owned over the years
Our first issue "The PFS Family Album" celebrates Doug, and his many contributions to our company and clients. We think you'll enjoy learning more about him, and why we are looking forward to his next 20 years at PFS.