Market Softness Yes, But No Falling Sky
Hundreds of millions of dollars' worth of collector cars once again changed hands at the 2019 Monterey Car Week auctions. Preliminary sale totals were reported by Hagerty Insurance and Larry Edsall of ClassicCars.com on Saturday, August 18th. Sales were at $245.5 million – down 34 percent from the $370 million reported for 2018. This year's sale totals rank as the lowest since those for 2011, which came in at $125.4 million. This is a far cry from this year's total sales and a most useful yardstick to compare with the 2019 results announced to date.
Additionally, the lower sale results for 2019 stand in in stark contrast to the amazing lineups of collector cars offered by all auction companies present at Monterey this year. As one who was on the ground for much of the frenzied action at Monterey, the consensus was that in general terms, the quality of vehicles offered was high and worthy of their respective Monterey auction venues. "Best-of-the-best" and just plain interesting vehicles abounded. Perhaps with so many auctions, shows and events taking place, buyers were unable to attend them all or make their presence fully felt.
Global economic instability may have also played a hand in the totals recorded at Monterey auctions. With the 10-year Treasury Bond yield currently below 2 percent and both trade disputes and geopolitics on virtually everyone's mind or at least the 24-hour news cycle, buyers and sellers are clearly weighing their decisions and actions with extreme caution. However, 2019 sales at Monterey still remain nearly 100 percent higher than those recorded for 2011. This was when the housing crisis-fueled Great Recession of 2008-09 was still a fresh and all-too painful memory for millions of people around the world.
Reading Between the Lines
Sale totals aside, closer examination of the performance of the various companies hosting Monterey auctions reveals some very interesting market dynamics. Despite the lower overall totals, numerous auction records were shattered once again at Monterey. A new development was RM Sotheby's hosting of a three-day auction this year. On the first all-Aston Martin evening, the auction house sold the 1965 "James Bond" Aston Martin DB5 saloon for $6.3 million. Among the other record-setting sales for RM Sotheby's comprises a 1994 McLaren F1 "LM-Specification". This supercar sold for $19.8 million. It is a new record mark for a McLaren at auction and the top sale for the week.
Predictably, the storied Ferrari marque provided strong sale results for RM Sotheby's. This including a 1962 250 SWB Berlinetta, which garnered $8.1 million. In contrast, several "Enzo-era" V-12 models, staples of Monterey and top international auctions, passed unsold at robust final bids. Modern Ferrari supercars did perform very well. For example a 2014 LaFerrari sold for $2.9 million, and a record-setting sale of a 2006 FXX at $3.5 million. Representing iconic American competition cars, the 1964 Ford GT40 Prototype Roadster was hammered sold at $7.7 million. Unfortunately, the offering of the 1939 Porsche Type 64 – the first Porsche-branded car – was frustrated with confusion and miscommunicated bid amounts, passing unsold at $17 million.
Gooding & Company
Gooding and Company's two-day auctions (August 16-17) performed very well, with total posted sales of $76,824,740 at the time this article was drafted. A broad range of cars was offered, marking a carefully curated and pleasing journey through the annals of automotive history. Auction staples such as a Mercedes-Benz 300SL "Gullwing" Coupe and Ferrari Dino 246 GT brought strong money. They made $1.435 million and $375,000 respectively. On the other side, vintage racing cars performed strongly under the watchful eye of David Gooding and the rapier wit of auctioneer Charlie Ross. This includes the 1931 Studebaker Special Indy Car, which sold at $1,105,000.
Some of Aston Martin's finest models also performed admirably with Gooding and Company. This includes a 1960 Aston Martin DB4 Series I at $522,000, and a 1964 Aston Martin DB5 at $637,500. Secondly, an exceedingly rare coach built 1954 Aston Martin DB2/4 Drophead Coupe at $720,000. In addition, a "1 of 75" 1961 Aston Martin DB4 GT with wonderful provenance at $3.6 million. At the time of writing, we still await the Bonhams press releases and aggregate totals. However, it is likely safe to assume the above-mentioned market dynamics were also in play at the venerable auction company's Quail Lodge, Carmel auction.
By the Numbers
According to detailed analysis delivered by Hagerty, one notable outcome for 2019 was the failure of several high-value headline cars to sell during Monterey Auction week. Consequently, this drags aggregate results down for the week. Sell-through for seven- and eight-figure cars were 42% for Monterey 2019. Likewise, this can be contrasted with 56% sell-through logged for this segment in 2018.
This year's sell-through for these elite vehicles also marked a decline from the 55 percent rate during the first seven months of 2019. A prime example of this current market reality was the no-sale of the 1954/1959 Ferrari sports racer. This was at Mecum Auctions which passed unsold despite a $20 million high bid. A significant volume and dollar value of collector cars did change hands at Monterey this year. However, both bulls and bears are locked in an epic battle. This will be sure to command the undivided attention of all market participants throughout the remaining months of 2019 and beyond. Stay tuned.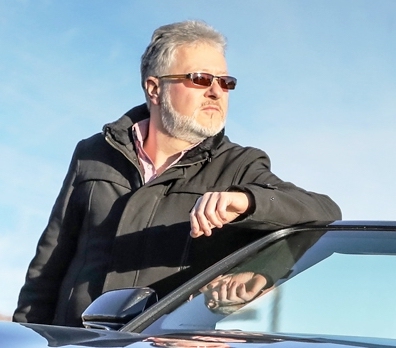 Written by David Neyens, Classic Auction News
For Premier Financial Services