When: Saturday, August 17th, 2019 from 3 pm – 8 pm
Where: Broadway Avenue, Between Del Monte Blvd. and Fremont Blvd., Seaside, California
Admission: Free
Contact: [email protected]
Information: http://www.exoticsonbroadway.com/
Captivating Exotics, Supercars and Hypercars
If you've been wondering about the probable future direction of the collector-car world, one of the fastest-growing segments encompasses exotic cars, supercars and the latest futuristic hypercars. It's easy to see why. Ever since Ferruccio Lamborghini's deductive, mid-engine Miura debuted in the mid-1960s, a succession of increasingly exotic supercars have dominated magazines, dorm-room posters, and most recently, social media with their otherworldly styling, race-derived performance and incredible luxury. These show-stopping automobiles have also debuted space-age materials and construction techniques, plus the latest in powertrain and electronic technologies, making them historically significant. Today, such revered marques as Aston Martin, Bentley, Ferrari, Lamborghini,Maserati, Mercedes-Benz, Porsche and Rolls-Royce are joined in the exotic-car space by many more including Audi, Hennessey, Karma, Koenigsegg, McLaren, Pagani, Rimac, Saleen, Spyker, and of course, Ford, with the third iteration of its Le Mans-conquering GT.
New Name and Venue in Beautiful Seaside
Without doubt, Monterey and its surrounding oceanfront communities provide the ideal collective venue to display and enjoy exotic cars, just as the area has hosted grand classics and iconic sports and racing cars for decades. Formerly called Exotics on Cannery Row, Exotics on Broadway will take place this year on Broadway Avenue in nearby Seaside, California and stands as the premier exotic-car gathering and one of the fastest-growing events of Monterey Car Week. With a track record for attracting hundreds of amazing super, hyper and exotic cars, Exotics on Broadway 2019 is anticipated to draw some 40,000 enthusiasts and 45 vendors and event sponsors.
Exclusive Flavor, Yet Open to the Public to Enjoy
While the hundreds of stunning vehicles on display are highly exclusive and seldom seen in person, Exotics on Broadway is open to the public for enjoyment. While you there, be sure to take some time to appreciate Seaside's ocean-side landscape overlooking the Monterey Bay National Marine Sanctuary. Also plan to experience all the charms offered by this beautiful 10-square-mile city. Ranging from diverse restaurants and shopping to wine-tasting, hiking, biking and whale-watching, there are many great activities available to virtually any visitor to Seaside.
Mingle with Manufacturer Representatives, Sponsors and the Premier Team
A wide array of manufacturer representatives, dealers and event sponsors will be in attendance at Exotics on Broadway, including members of the Premier Financial Services team. When you pick out your next vehicle to purchase, be sure to talk with us and learn more about our flexible Premier Simple Lease plan and how it can help you to put the car of your dreams into your garage. Exotics on Broadway is slated to take place on Saturday, August 17 from 3 pm to 8 pm, so plan to make a day of it and we look forward to meeting you there!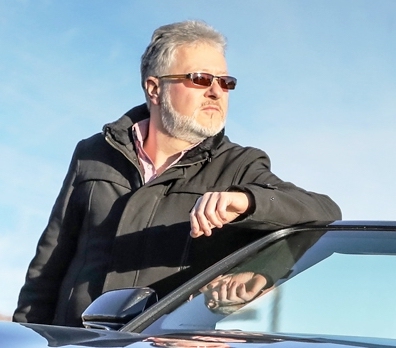 Written by David Neyens, Classic Auction News
For Premier Financial Services