When: Sunday, August 18th, 2019.
Where: 18th Fairway – The Lodge at Pebble Beach Golf Links – 1700 17-Mile Drive, Pebble Beach, California
Admission: $375 general admission in advance. $450.00 general admission after August 1st through the day of the show.
Contact: 877-693-0009 or 831-622-1700. [email protected]
Information: www.pebblebeachconcours.net
Not a Contest of Speed, But of Elegance
This year's 69thannual Pebble Beach Concours d'Elegance is the stunning finale of Monterey Car Week. Featuring some of the most valuable, rare, and exquisite cars in the world, the Concours defines itself as "not a contest of speed, but of elegance."
The opportunity to be featured at the invitation-only concourse is an tremendous honor for 175 cars that have met these exceptionally high standards.  Cars must be from 1972 or earlier, and cannot have entered the Pebble Beach Concours d'Elegance in the last 10 years. In addition, they cannot have been shown at any other public event in the year leading up to Monterey Car Week.  Every vehicle must be in flawless condition, as well as fully functioning. In addition, they must be able to complete the Pebble Beach Tour d'Elegance along the famous 17-Mile Drive for consideration as Best in Show.
As one can imagine, the exclusive and rigorous standards make for a spectacular display of extraordinary vehicles.  This year's featured marques include Bentley Centennial, Zagato Centennial, and Bugatti Race & Touring Cars Further, it includes Historic Hot Rod "Cover Cars", Thomas Flyers, Ballot, and Lamborghini Miura.
A Storied History
The Pebble Beach Concours d'Elegance has always set the bar high, and remains at the top of judged concourse events worldwide.  The first Pebble Beach event in 1950 exhibited just two or three dozen cars. It was held in conjunction with the first Pebble Beach Road Race, won that year by racing-great Phil Hill.   The event moved locations a number of times, continuously growing in size and exclusivity.  Monterey Car Week has sprung from this once small and intimate event, with the Concours d'Elegance remaining at it's heart.  As the New York Times stated:  "If this collection of events is the solar system, then the Pebble Beach Concours is the sun around which all others orbit."
A Look To the Future
Though the Concours is undoubtedly focused on historic vehicles, it does not lack a bit of the "new". The event traditionally features a number of manufacturer's concept cars, and this year is no exception.  Attendees can expect to see the new Lamborghini Aventador SVJ 63, the Porsche Mission E Concept, the Rolls-Royce Cullinan, and the BMW Concept M8 Gran Coupe, among others.
Can't make it to Pebble Beach?  This memorable event is now viewable online via Livestream at motortrend.com. Moreover, there is additional content across Pebble Beach Concours social media pages. Content such as images, features, behind the scenes views, and sneak peaks across on the. It will be on Facebook, Instagram, and YouTube, and SnapChat.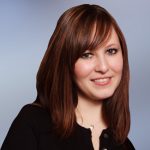 Written by Gina Grudzien, Asset Management Coordinator
For Premier Financial Services