When: Saturday, August 17th, 2019 from 9:30 am – 5 pm
Where: Bayonet and Black Horse Golf Club, 1 McClure Way, Seaside, CA 93955
Admission: CI Club with VIP Parking $510 OR General Admission $190
Contact: 425-742-0632 or [email protected]
Information: https://concorso.com
Now entering its 34thedition, Concorso Italiano® continues its longstanding tradition as one of the premier events of Monterey Car Week. Better-known to legions of regular attendees simply as "Concorso," it offers an amazing combination of Italian cars. In addition, amazing cuisine, fashion, music and travel. An amazing assemblage of collectible Italian cars will be on display there, numbering as many as 1,000. These are often the most collectible and fascinating examples in existence today. As stated on the event website, Concorso Italiano offers a relaxed, yet stimulating experience that "…emphasizes display and appreciation over competition and although the cars are truly magnificent, this event is not just about cars; it's about people too, widely recognized as a fun yet sophisticated event where you can really enjoy yourself!"
Two Great Ways to Enjoy
With two ticket packages available, Italiano affords spectators a choice of two great ways to enjoy the festivities. Starting from General Admission priced at $190, admission to Concorso Italiano opens at 9:30 am. This includes the 2019 edition of Italiano Magazine, plus General Admission parking.
Stepping up to $510, the comprehensive CI Club package provides the most intimate experience. It features VIP parking and a wide array of benefits. Fore example, entrance into the Friday afternoon Welcome Reception, and early Saturday admission at 8:30 am. This features a delicious hot breakfast, signature cocktail, plus a CI Club members badge and lanyard. Likewise, participants get a hearty Italian lunch, award winning Wines of Distinction from Esser® Vineyards, and a dedicated cash bar. Plus, they recieve a special commemorative gift selected by the event chairman. Lastly, a collectible copy of the award-winning 2019 Concorso Italiano Magazine.
See and Be Seen
Concorso Italiano also provides a study in the remarkable breadth and depth of enthusiasm today for classic Italian cars, with the event's demographic statistics citing 80 percent of attendees as entrepreneurs or professionals and 70 percent of visitors representing the highest income brackets. Media representatives present number some 400 annually, giving Concorso Italiano a truly global presence. In addition, attendees of Concorso Italiano can also feel good about the experience with the major contributions made by this event to several local, national and international charities.
Celebrating the Dino's 50thAnniversary
Featured displays for this year's edition of Concorso Italiano include the landmark 50th anniversary of Ferrari's Dino 246 GT, one of the hottest Italian collector cars in today's marketplace. Beautifully styled by Leonardo Fioravanti for Pininfarina, the 246 GT and its later Targa-roofed 246 GTS companion model epitomized the latest in styling, handling and performance with its mid-mounted DOHC 2.4-liter V-6 engine delivering an unforgettable exhaust note heightening the driving experience.
Honoring the 60thAnniversary of De Tomaso
Additionally, Concorso Italiano 2019 will honor the 60thanniversary of De Tomaso Modena SpA, founded in 1959 by Argentine racing driver Alejandro de Tomaso. Beginning with the Vallelunga and progressing through the Mangusta, Deauville and Longchamp, De Tomaso remains most famous for bringing the stunning Ford-powered Pantera to America through Lincoln-Mercury dealers from 1971-74. While celebrating De Tomaso's rich past, the new P72 carries on the marque's grand, competition-inspired traditions with its V-12 Apollo 1E chassis featuring stunning bodywork recalling the De Tomaso-Shelby P70 designed by Peter Brock and first shown in the mid-1960s.
Experience Concorso Italiano!
Slated for Saturday, August 17, Concorso Italiano takes place on the beautiful grounds of the Bayonet and Black Horse Golf Course in Seaside, California. Hours are from 9:30 AM to 5:30 PM. Staff from the Premier Financial Services team will be in attendance – be sure to talk to us and learn more about how we can easily assist you in purchasing your dream exotic or vintage collectible while at Monterey.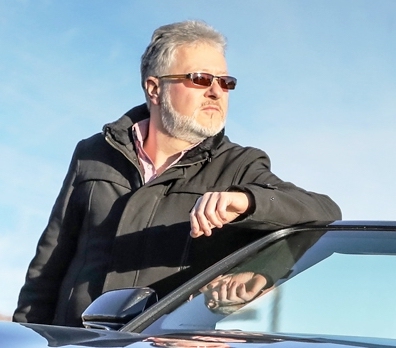 Written by David Neyens, Classic Auction News
For Premier Financial Services