This Could Be The Last Time
The Porsche 911 was the newest sports car on the block when the Rolling Stones released their early 1965 hit, "The Last Time." Fifty-four years later, the 911 and The Stones are still with us, both astounding fans with a combination of almost cosmic longevity and anticipation for what comes next.
For the 911, we already know some form of electrification comes next. But when the world's greatest rock 'n roll band launches its U.S. tour this summer, do they dare play "The Last Time," leaving its refrain to hang like a sad goodbye in the sweaty summer air of a New Jersey football stadium?
You know you should try to buy tickets, though, because, well, this could really be the last time. And that's exactly why you need to make room in your garage for two just-announced mid-engine Porsches, the 2020 Cayman GT4 and 718 Spyder (they're not calling it a Boxster). Beneath their engine lids lies something you may not see again in these Porsche models: a snarling flat-six unassisted by turbochargers or electric motors.
Yes, this may indeed be the last time.
Six Cylinders of Satisfaction
The latest 718 Boxster and Cayman pleased many with what unquestionably stout performance. But … there was a "but." The new turbocharged flat fours, a 300-hp 2.0-liter in the standard models, a 350-horse 2.5-liter in the "S" variants and a 365-hp version in the GTS models, certainly have the suds to lay down seriously good performance numbers. But some – well, many– customers castigated Porsche for eliminating even the choice of a six-cylinder option.
The sound and feel of a high-winding, naturally aspirated six, though, have been at the heart and soul of Porsche sports cars since the first 911. Porsche heard and listened. The 2020 Cayman GT4 and Boxster Spyder debut a 4.0-liter flat six with 414 horses. Make that "wild horses." There's no turbo to muffle them or add even the slightest hint of lag.
There's no PDK automatic transmission option, either. It's a six-speed stick or nothing. The PDK dual-clutch unit would make these cars ultimately quicker, but that's becoming an academic argument. You want a better 0-60 time? You have plenty of choices.
Peaks and Valleys
The 4.0-liter six in the 2020 Cayman GT4 and 918 Spyder is nota version of the 500-horsepower same-displacement engine from the 911 GT3. That's essentially a racing engine, and Porsche wanted to make its new six-cylinder middies more accessible than such an expensive unit would have allowed.
The new engine is instead based on the 911 Carrera's 3.0-liter six, sans twin turbos and compensating with good old fashioned extra cylinder displacement. Its character will be vastly different from that of the turbo fours.
In the Boxster and Cayman S models, for example, the 309 lb-ft torque peak is a huge plateau that arrives at 1,900 rpm and sticks around until 5,000 rpm. The new Cayman GT4 and 718 Spyder engine also delivers 309 lb-ft or torque, but it doesn't arrive until 5,000 rpm and hangs in there until 6,800 rpm.
You'll need to rev this engine to get the most from it, and it will comply with an 8,000-rpm limit. You'll love doing it. That's the point. Porsche claims 0-60 in 4.2 seconds and a top track speed of 188 mph (GT4) or 187 mph (718 Spyder). That's a mere two-tenths quicker than the stick-shift GTS.
Faster Lap than a GT3?
The new Cayman GT4 and 718 Spyder are more than an engine story. They inherit some suspension from the 911 GT3, but tuned for more compliance for everyday driving. The new models ride 1.2 inches lower than the standard Boxster and Cayman, They roll on 20-inch alloy wheels wearing very serious Michelin Pilot Sport Cup 2 tires – 245/35 ZR20 in front and 295/30 ZR20 in back. Try to avoid potholes.
Both cars come equipped with Porsche Active Suspension Management (PASM) and Porsche Torque Vectoring. According to Porsche, the 2020 Cayman GT4 will cut 10 seconds off the previous Cayman GT4's 7:42 Nürburgring lap, which happens to be the same as the GT3's Nürburgring lap.
The new six-cylinder 718 models are aided in that endeavor by enhanced and adjustable aerodynamic elements. Also, they're still light. The GT4 is expected to weigh 3,134 pounds before any weight-reducing options are selected like deleting the air conditioner and stereo or adding ceramic brakes and lightweight sport seats.
It Gets Even Better
Now comes pricing: $97,550 for the 718 Spyder and $100,450 for the Cayman GT4. Some might be willing to pay that much if the only upgrade was the 414-hp six. So, consider the substantial chassis performance upgrade a bonus.
But wait, there's more! These are not limited-production models, so order as many as you like.
Do yourself a favor, though. Whatever exhaust system option Porsche offers to make the 2020 718 Spyder and Cayman GT4 louder, take it. But keep the stereo. You'll want to savor every note of "The Last Time," because this time, they probably mean it.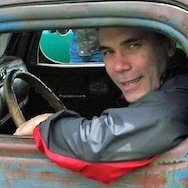 Written by Jim Koscs,  Audamotive Communications
For Premier Financial Services