How Much Would You Pay for A Time Machine?
Many call the Porsche 911 an icon, but its place in automotive history transcends any status projected upon it. Remaining in production for 55 years, despite a brush with potential cancellation, is a stunning feat in and of itself. Even if SUVs have become Porsche's main moneymakers, the 911 remains the marque's soul.
The newer the 911, the faster and more capable it is. That's expected. But any serious Porsche collection simply must have a representative from this model's formative years. That period could stretch into the early 1970s, but the charms of a basic 911 from even earlier are compelling.
RM Sotheby's is offering the opportunity to acquire a 1965 911 at its Amelia Island Concours sale. The car, in Aga Blue over beige, shows under 80,000 miles and has a pre-sale estimate of $210k-$250k.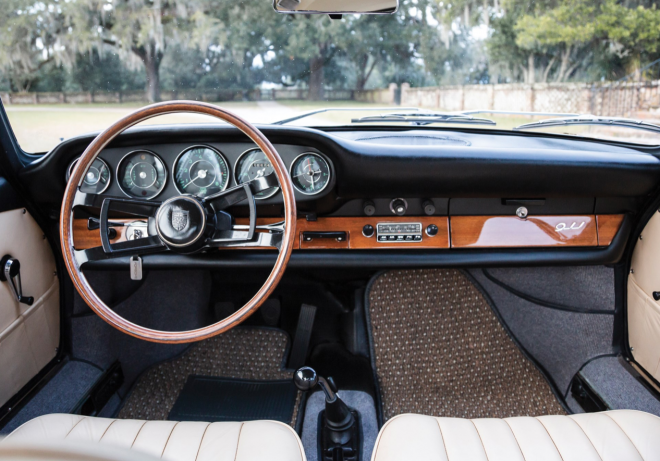 Birth of an Icon
Even a non-car person who knew nothing about Porsche or the 911 could look at both a current 911 and a classic side-by-side and plainly see they are related. That is the best validation that the original 911's design is truly timeless.
The 911 succeeded the 356, although Porsche built both models together for about a year. The 911's body shape shared the basic theme of the older car, but the design, by a young Ferdinand Alexander "Butzi" Porsche, was far more modern.
Designed for greater everyday and long-distance comfort and performance than the 356, the 911 shared only its fundamental layout with that model. Suspension was new and fully independent, with MacPherson struts in front and trailing arms in the back, though still with torsion bars for springing.
The 911's most critical advance was the 2.0-liter 6-cylinder boxer engine. Dry-sump lubrication allowed a low engine placement and a low center of gravity. Initially rated at the same 130 hp (DIN) as the 4-cylinder 356 Carrera 2, it was a better everyday companion than that engine, and it was mated to the new 5-speed transmission instead of a 4-speed.
Fun fact: the 911 was 2.4-in. narrower than the 356 but had greater interior width.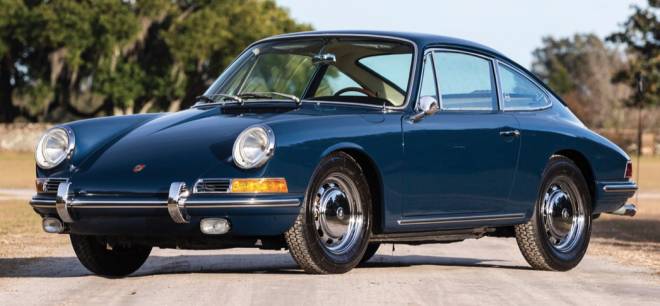 Shocking Price
In the April 1965 issue, Car & Driver opened its road test of the 1965 911 with a burst of excitement and a preview of SEO keyword stuffing 50 years in advance:
"No contest. This is the Porsche to end all Porsches — or, rather, to start a whole new generation of Porsches. Porsche's new 911 model is unquestionably the finest Porsche ever built. More than that, it's one of the best Gran Turismo cars in the world, certainly among the top three or four."
When it arrived in the U.S., the $6,500 base price was a bit of a shocker, comparable to a Jaguar E-Type and far above the $4,200 base for a Corvette. To meet demand for a less expensive model, Porsche also offered the new car with the 100-hp 4-cylinder engine from the retired 356 1600SC, calling it the 912. In Europe, it outsold the 6-cylinder car.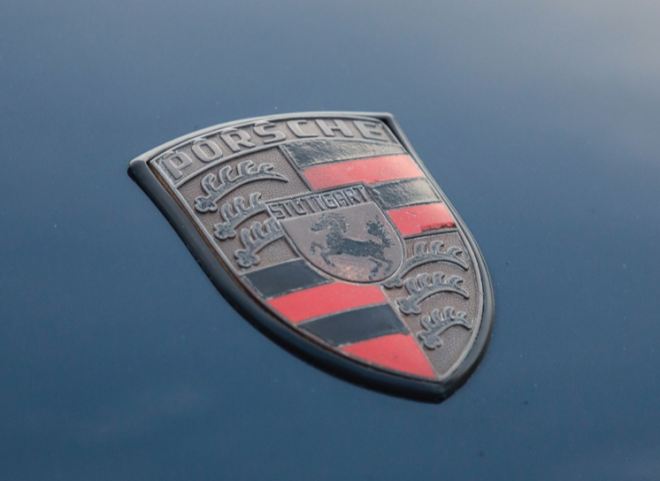 Shocking Performance
One drive would have cured anyone's 911 sticker shock. In Car & Driver's hands, the 2,400-pound 911 did 0-60 in 7 seconds and the quarter-mile in 15.6 seconds at 90 mph. Top speed was 130 mph. This was hot stuff in 1965, regardless of engine specification.
In that same month's issue of Motor Trend, a Corvette optioned with the 300-hp upgrade version of the 327 cu.-in. V8 did 0-60 in 7.5 seconds and the quarter-mile in 15.8 at 90 mph. The Vette offered more powerful engine options, but this was representative of what most customers bought.
The Porsche's super-skinny 165/80R15 tires on 15 x 4.5-inch wheels seem laughable today, but its 11.1-inch front disc brakes and 11.2 rear discs (just a half-inch smaller than those on the 1,000-pound heavier Corvette) showed Porsche expected owners to really push their cars.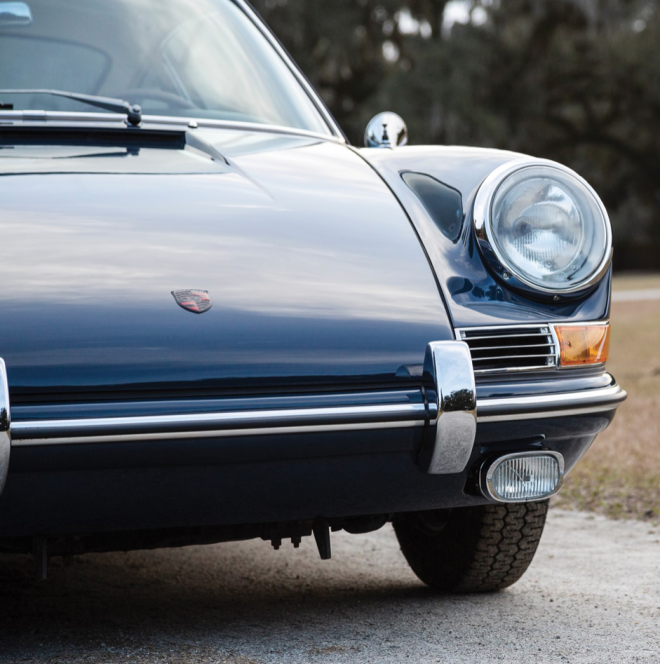 Shocking Destiny
For skilled drivers, the 911 was an ideal sports/GT car, despite the snap oversteer that could occur when the driver suddenly lifted from the throttle in mid-corner. That trait, of course, helped endear the 911 to rally drivers.
We know how this story turned out. The 911 became a gotta-have-it car for the road and a hero on the racetrack. Today's 911, despite any surface resemblance to its ancestor and still having a rear-mounted flat-six engine, is a supercar bristling with luxury and tech. The classic 911 is a car for a sunny day's drive along your favorite road … and your phone turned off.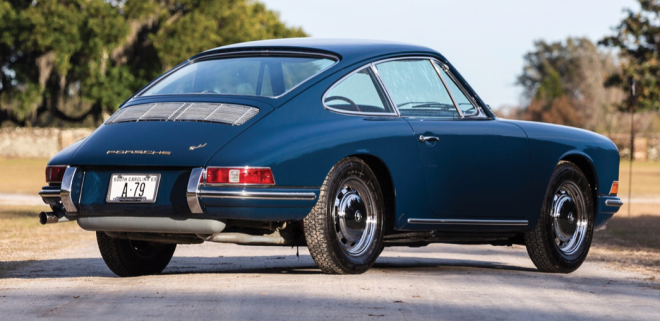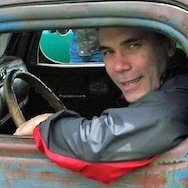 Written by Jim Koscs, Audamotive Communications
For Premier Financial Services