How to Look Like Gary Cooper
"Timelessness" emerges in funny ways. Many first became acquainted with Irving Berlin's 1927 song "Puttin' on the Ritz" when they saw Gene Wilder and Peter Boyle perform it in 1974's hit film, "Young Frankenstein." A decade later, the catchy song struck a chord with teens and 20-somethings when Indonesian-born Dutch pop singer Taco made it a staple of MTV.
In all generations, the song gives a famous shout-out to one of America's most revered actors:
"Dressed up like a million-dollar trouper. Trying hard to look like Gary Cooper (super duper.)"
This August, you can have the chance to look like Gary Cooper, in a manner of speaking, by acquiring his super duper Duesenberg. On offer at RM Sotheby's Monterey sale, it's one of only two 1935 SSJ Roadsters by LaGrande. The car has been in the Miles Collier Collection since 1986, when Collier acquired it from Briggs Cunningham.
Starstruck
Today, some major film stars might prefer to blend into traffic rather than be recognized and stalked by the paparazzi. In the 1930s, though, being seen in a high-end car was a thing to do for movie stars, and was often used for publicity purposes. The car to be seen in was America's masterpiece, a Duesenberg.
Actor Clark Gable was a Duesenberg owner, but when he saw fellow thespian Cooper driving a Duesy unlike any he'd never seen, he had to have one like it. As it turned out, there was just one other like it, and Gable got the dealer to loan it to him.
It's a Duesy!
Some people still use the term, "It's a doozy," likely without knowing its origin. By most accounts, it sprung from the Duesenberg's "Duesy" nickname, as slang for "the best." The company, founded by German-born brothers August and Fred Duesenberg, had made a name for itself on the racetrack, winning the Indy 500 in 1924, 1925 and 1927.
Duesenberg's first production car was the Model A, with a straight-eight engine. The company built 650 Model A's but struggled, selling the company to Errett Lobban Cord in 1926 to become part of his over-ambitious Auburn-Cord-Duesenberg luxury car empire. In Cord's grand plan, Duesenberg was to be the best automobile in the world, bar none. He tasked Fred Duesenberg with realizing that vision as the Model J.
129 mph in 1932?
The Duesenberg Model J debuted in 1928 with a 420 cu. in. (6.9-liter) straight-eight boasting double overhead camshafts and four valves per cylinder. Horsepower was rated at 265, which was astounding for its day, even if it was the "gross" rather than "net" measure used for cars since the early 1970s.
Starting in 1932, Duesenberg customers could order a supercharged version of the engine, rated at 320 horsepower. Those models came to be called SJs and had a claimed top speed of 129 mph. You needed a lot of faith in the day's brakes and tires to try it!
The Duesenberg Model J was built as finished chassis, on which the customer could order a body from one of the day's top coachbuilders, or from Duesenberg's own fictitious in-house coachbuilder, LaGrande, with designs by Gordon Buehrig. The bodies for the two SSJs were actually made by Central Manufacturing Company of Connersville, Indiana, one of Auburn's body makers, also purchased by Cord for his empire.
In 1932, in the middle of the Great Depression, a Duesenberg rolling chassis alone cost about $8,500 when a Ford Model A DeLuxe cost $525. With the body of the customer's choice, the Duesy's price could exceed $15,000 – more than $260,000 today, adjusted for inflation.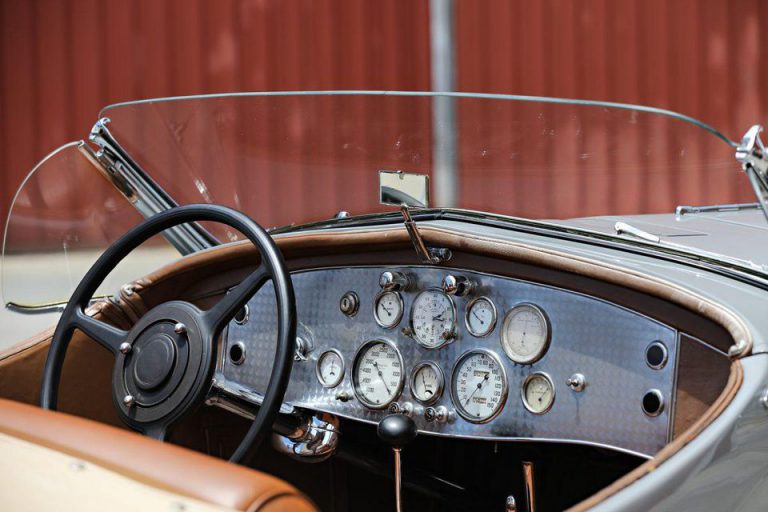 Image Source: 1935 Duesenberg SSJ LaGrande Roadster (forbes.com)
400 Horsepower for Cooper and Gable
The Duesenberg J was available in two wheelbases, 142.5 in. and 153.5 in. Just two were built on a shortened 125-in. chassis and became known as SSJs. Both were equipped with a new "ram's head" twin-carburetor intake manifold that boosted horsepower to 400. A V-16 Cadillac, by comparison, offered a claimed 185 hp.
Cooper bought chassis J-563, and, Gable drove J-567. These short-wheelbase roadsters were nevertheless still heavy at about 5,000 pounds.
After Cooper's SSJ passed through a few owners, Cunningham acquired it in 1949, and it remained in his museum in Costa Mesa, CA for many years. Collier then displayed it prominently in his Revs Institute in Naples, FL for three decades. The organization, which includes the Collier Collection, is one of the largest archives of automotive history ever preserved.
Don't bother looking for a modern equivalent to the 1935 Duesenberg SSJ. It was a doozy, just like Cooper.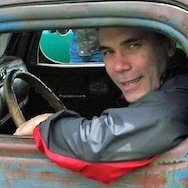 Written by Jim Koscs,  Audamotive Communications
For Premier Financial Services