The First "Outlaw" Ferrari?
I'm always amazed at the smorgasbord of choices collectors have to enjoy modern levels of performance wrapped in classic packaging. From Singer-built Porsches to resto-mod muscle cars, and even brand-new 1960s Shelby Mustangs, there's something old / something new for enthusiasts of all stripes.
I was wondering when we'd see this trend come to the Ferrari world. And no, I'm not talking about using a Chevy or Ford engine to resurrect a 1960s 2+2. David Lee, a long-time Premier client, has taken a step others have feared to take. As a result, it's produced something very special indeed. He had his 1972 Dino fully restored by Mototechnique in England. At the same time, gave it a 400-horsepower Ferrari V8 and a modernized chassis.
But don't call it a "resto-mod" or an "outlaw." This is a re-invention to bring a classic model to its full potential.
From Collector to Boutique Carmaker
You might know of Lee and his ultra-impressive Ferrari collection from his Instagram feed (Ferraricollector_davidlee). He collects the best classics and modern Ferraris, including each of the supercars from 288 GTO to LaFerrari.
What Lee didn't have was what his Porsche buddies could get: a modernized powertrain and chassis hiding beneath a classic body. He decided to do something about that with his Dino, which he (and many others) consider one of Pininfarina's most beautiful Ferrari designs. The result turned out so well, others have expressed interest in getting one.
"I've had no negative comments from Ferrari purists on social media or in person," Lee tells me.
Lee has an arrangement with Mototechnique to construct 25 copies over the next five years. Each will cost $1m, which includes both the conversion and a full vehicle restoration. Lee calls the car the Monza 3.6 Evo; the cars will not be badged with Ferrari trademarks.
This past May, Lee dropped by Jay Leno's Garage with his special Dino, and Leno was thrilled — smitten, even.
"This is the car the factory should have built," Leno says in the episode, as he gushes over the car's workmanship and performance.
An Original, Reborn
The original Dino was named for Enzo's son, Alfredo "Dino" Ferrari, who died of muscular dystrophy in 1956 at the age of 24. An engineer, Dino pushed development of V6-powered racecars. Pininfarina built concept road cars with the engine, and, when Ferrari needed to homologate a V6 for Formula 2, the Dino 206 was born as the marque's first mid-engine road car in 1967. An agreement with Fiat to produce the iron-block V6 in the necessary volumes made that possible.
Ferrari would use the high-revving V6 in the mid-engine car badged Dino, and Fiat would use it in a Bertone-designed coupe and Pininfarina-designed convertible, both also named Dino. The engine grew to 2.4 liters and about 170 horsepower for 1970, and the model was renamed Dino 246, now with a steel Scaglietti body instead of aluminum.
The Dino became Ferrari's first "volume" car, reaching 3,600 Dino 246 models made through 1974 (2,300 coupes and 1,300 GTS spiders), along with the 150 aluminum-body 206 models. Further, it was succeeded by V8-powered cars, a line that evolved into today's 488 models. The Dino name was dropped decades ago; today, Dinos are simply called Ferraris.
A 400-Horsepower Bolt-In
A Dino 246 is, after 50 years, still a wonderful car to drive. But its racecar looks and mid-engine chassis always seemed primed for more power. Lee's Monza 3.6 Evo gets its name from a naturally aspirated Ferrari 3.6-liter V8, specially built up from a bored-out F40 block. (The block can also be sourced from a 328.) The engine is of course fuel injected and fully electronically controlled. The big radiator also comes from an F40.
The engine makes 400 horsepower, and, because it's aluminum, does not add weight over the Dino's V6. In addition, Lee says the car weighs 2,400 pounds and that weight balance is unchanged from the original.
Working with Lee's vision, Mototechnique fully upgraded the Dino's chassis with Koni suspension, power-assisted Brembo brakes and power-assisted steering. (The steering boost is used below 15 mph.) Lee also commissioned specially made 17-inch alloy wheels in the Dino's original style, with new, original-style factory fender flares to cover the wider modern rubber.
The headlight covers, which many felt the Dino should have had, are custom-made, not aftermarket versions. The clear engine cover is a nod to modern supercar design and also the best way (after the exhaust note) to showcase the V8. Lee says all changes were bolt-in and are reversible.
Million-Dollar Baby
Lee, who turned the gem wholesaling business started by his father into a jewelry and wristwatch retail empire, Hing Wa Lee Jewelers, now drives one of the most precious jewels of all. If you're interested in claiming one of the 25 Monza 3.6 Evos planned, message him on Instagram: @Ferraricollector_davidlee.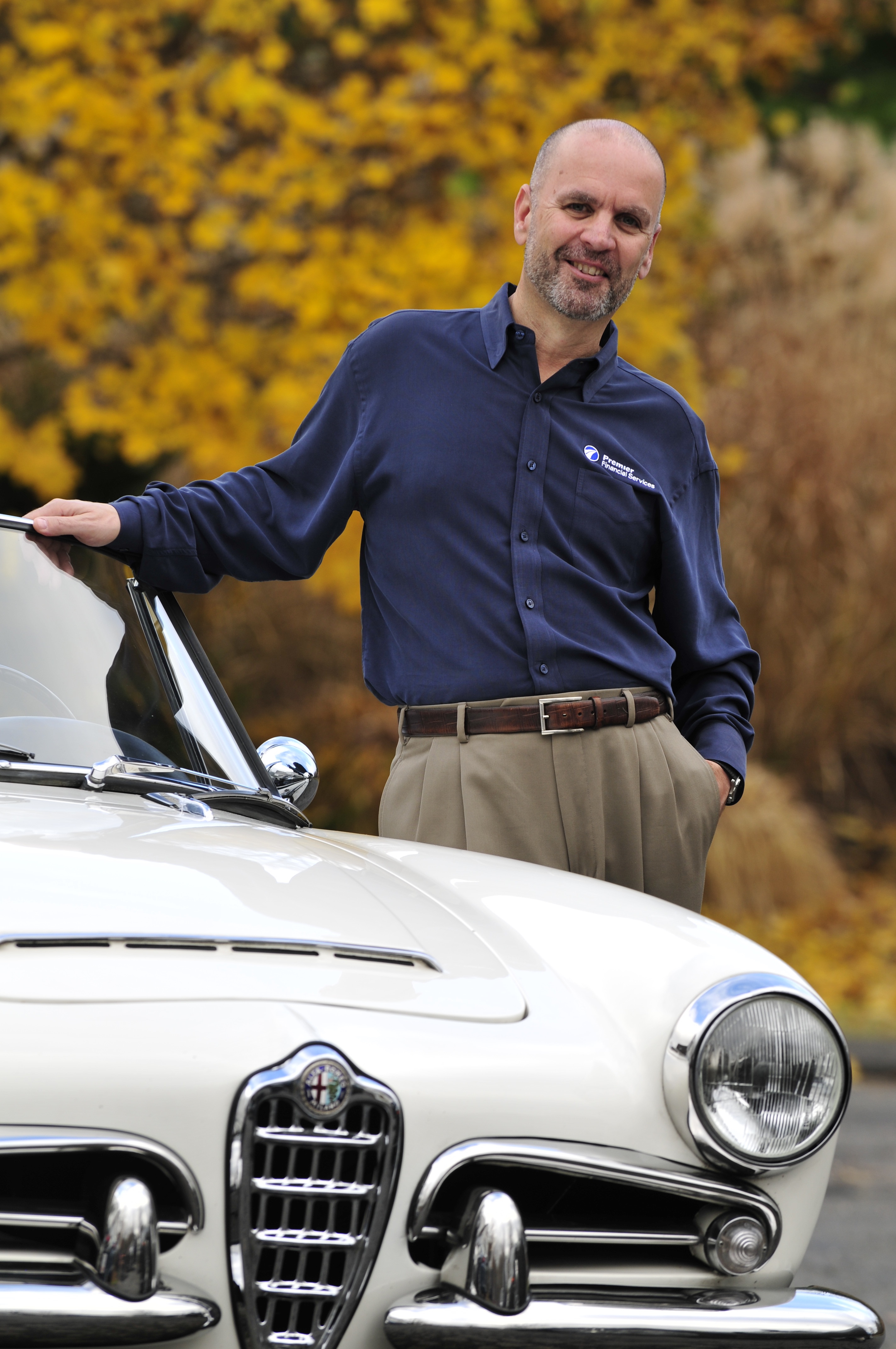 Written by Mitch Katz
CEO of Premier Financial Services