A Rally to Remember
Last week, I had just about as much fun in my 1965 Alfa Romeo Giulia Spider Veloce as I ever have in the 15 years I've owned it. For the third time, I drove it in the New England 1000 Rally, a breathtakingly beautiful drive through the Catskill and Berkshire Mountains in New York and Massachusetts, with a number of interesting side trips and stops in Rhode Island and Connecticut.
And the top stayed down the entire time!
This year, my passenger for this remarkable drive was friend and fellow car buff Charlie Arnott. We covered just under 1,000 miles over five days, all arranged by friends Rich and Jean Taylor, who started their company, Vintage Rallies, in 1993 with the New England 1000. They host three other events: the South West Passage, Mountain Mille and Texas 1000.
In years past, I've also driven the Alfa in the Colorado Grand and the Going to the Sun Rally in Montana.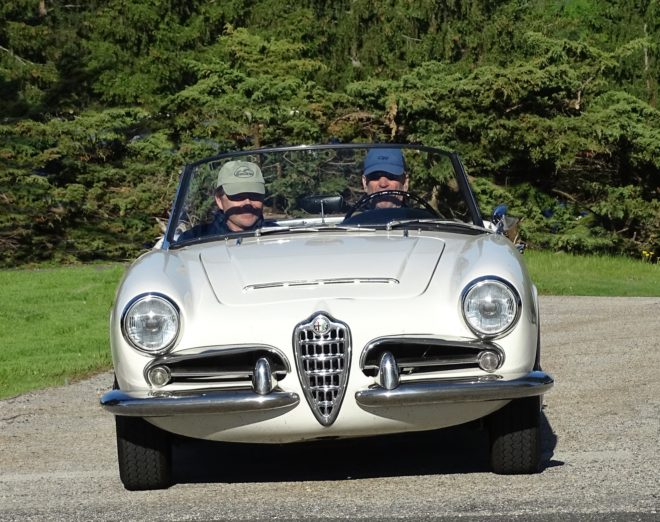 It's Fun to "Lose"
When I drive in a vintage rally, I always "lose." That is, I opt out of the timing aspect and enjoy the driving, feeling free to stop for coffee or just to get out and admire the scenery. I'm only too happy to accept the award for most penalty points at the celebration dinner! Only one of the entries this year "zeroed out," winning the rally.
There were 35 cars in the New England 1000 this year, and my Alfa had company with a 1959 Giulietta Spider Veloce. The Giulietta Spider became the Giulia Spider in a comprehensive 1962 update, getting a 1.6-liter engine, 5-speed transmission, and revised styling details. The 5-speed was a big deal in that period, and I can attest that it helps make the Giulia a great candidate for long-distance rallies.
I had my Alfa's engine rebuilt 10 years ago, upgrading to 1750 pistons. Before the rebuild, I used to say that third gear was your friend, but with the extra torque, I say that about fourth gear now.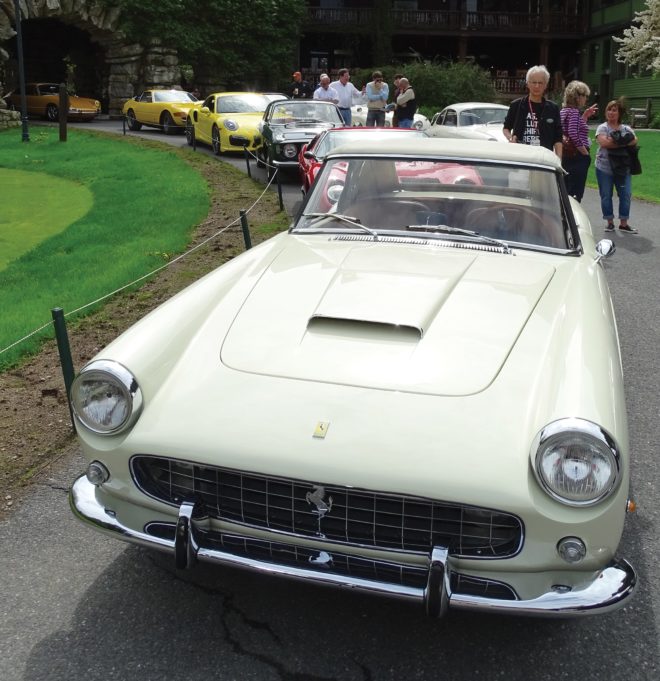 Country Roads
The event started on Sunday, May 20 with dinner and then overnighting at Mohonk Mountain House, a mountaintop hotel near New Paltz, New York. The views are truly stunning. The first day's driving took us through the Catskills and Berkshires and then eastward to Newport, Rhode Island for a two-night stay at Gurney's Resort.
In Newport, we had essentially a free day to take side tours, including the Newport "cottages," some of the most extraordinary Gilded Age mansions in America, which are open for tours. We got out to stretch our legs walking through The Breakers, the 70-room summer home of Cornelius Vanderbilt II built in 1893-1895. He was president and chairman of the New York Central Railroad.
Another treat in Newport was a sail on the Columbia, the 12-meter yacht with which Briggs Cunningham won the 1958 America's Cup.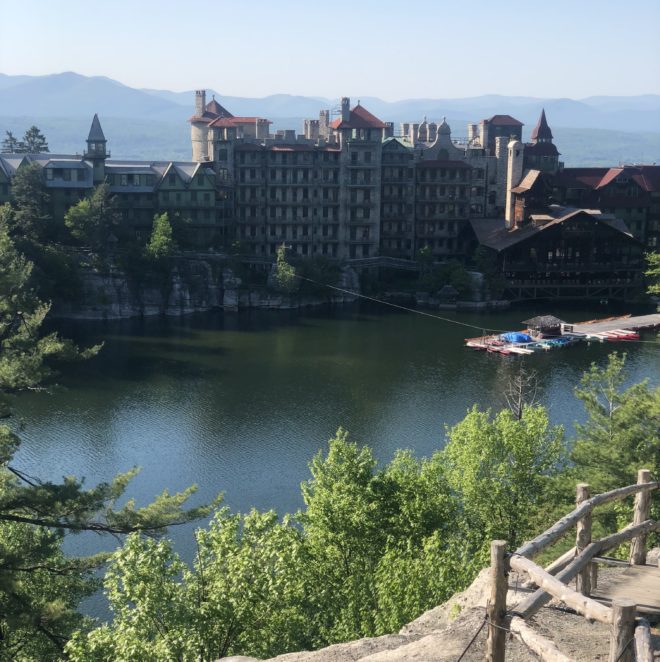 The Cars
Speaking of Cunningham, for me, one of the most gratifying parts of vintage rallies is watching others enjoy their classic sports and GT cars. And this year, the group included four Cunningham C3s! Their owners were in the area for the Cunningham reunion being held at the Greenwich Concours d' Elegance on June 2-3. Watching these unique American-Italian grand tourers carve through winding country roads, listening to their Chrysler Hemis bellow, was a bonus event in itself.
Among the other entries were a gorgeous 1961 Ferrari 250 GT Series II Cabriolet, a Lamborghini Miura S, a few Porsche 356s and three 1965 Corvettes. A friend of mine from Nashville drove a Jag XK150. Modern cars are allowed, and among those were a McLaren SLR and a Ferrari 550 Maranello.
Over Too Soon
Getting back on the road on Wednesday, we headed through western Rhode Island and into eastern Connecticut, including a stop at Mystic Seaport, and then into the Berkshires to Lenox, Mass., where we stayed at the luxurious Cranwell Resort. People in this area will tell you how beautiful these mountains are in the fall, but springtime is pretty magnificent too.
A bit of rain on one day didn't detract from the fun. And, a few minor issues with my Alfa were solved by Peter Markowski, who owns RPM restorations and sales in Vermont. He travels with the rally as a mechanic.
The last day of driving took us to Rhinebeck, NY and back into the Catskills. After a final afternoon of gloriously winding mountain roads, we ended where we started, for a celebration dinner at Mohonk House.
At breakfast the next morning, we said goodbye to old friends and some new ones and then enjoyed a scenic drive back home. If you've never experienced a vintage rally, I cannot recommend it enough.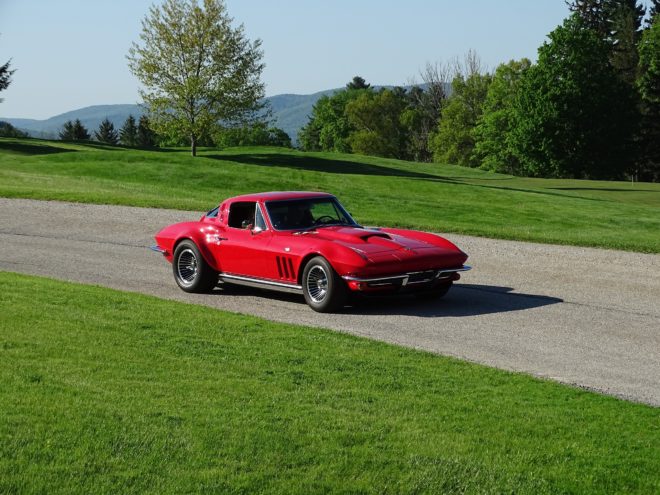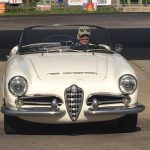 Written by Mitch Katz
CEO, Premier Financial Services