Certified Gullwing Body Parts from Mercedes
As many involved with collector cars know, someone looking to restore a 1960s Mustang or Camaro, could, quite literally, instead build a brand-new example from aftermarket parts, including an entire new unibody. Some companies even do that for you, like Revology, which builds Ford-licensed "new" 1966-1968 Mustangs; a 1967 Shelby GT500 starts at $219,000 before options.
Mercedes-Benz 300SL Gullwing buffs don't have it that easy. But now, Mercedes-Benz Classic has introduced a line of Gullwing body parts that should at least help to make restorations easier. Mercedes made 1,400 Gullwings between 1954 and 1957 before replacing this iconic model with the 300SL Roadster.
Mercedes says it worked with a "certified supplier" to develop a new process to reproduce new body panels. (See list below.) Starting with 3D scans of original Gullwing bodies, the supplier created new tooling. The newly stamped parts are then hand-finished using wooden mallets to ensure optimal fit with minimal custom-fitting work.
Available in Europe while the US Waits
"In general, we always have had sheet metal for many classic MB's," Mike Kunz, Manager of Mercedes-Benz Classic in Irvine California, told Premier Financial Services. "The 300SL Coupe components had been unavailable from us for many years, so the renewed availability is noteworthy."
While Mercedes has announced European pricing for the new Gullwing parts, simple conversions to dollars might not be accurate. "This is a relatively new development, so we haven't priced them in the U.S. just yet," said Kunz.
The official word from Mercedes-Benz in Germany is that other parts are "in preparation." Asked if that meant parts for the 300SL Roadster, Kunz replied, "Availability for the Roadster has not yet been determined. Stay tuned."
New Mercedes 300SL Gullwing body parts with European prices, including VAT:
Front panelling left (A198 620 03 09 40), 11,900 euros
Front panelling right (A198 620 04 09 40), 11,900 euros
Rear panelling left (A198 640 01 09 40), 14,875 euros
Rear panelling right (A198 640 02 09 40), 14,875 euros
Rear-end center section (A198 647 00 09 40), 2,975 euros
Rear-end floor (A198 640 00 61 40), 8,925 euros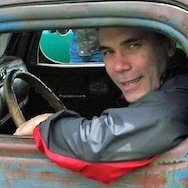 Written by Jim Koscs, Audamotive Communications
For Premier Financial Services