Cross-Country Supercar Fun
Years from now, it's possible that some Ferrari, Porsche or Lamborghini owners will say they were first inspired to dream of driving such a car when they saw a line of 80 supercars and high-end sports cars zooming past them on the highway. Those future drivers may well be referring to the Corsa America Rally. After all, it is the largest exotic and sport car rally in the United States.
For the first time, Premier Financial Services is a sponsor of the Corsa America. It gets rolling in New York City on  May 4thand ends in San Diego on May 13th. Options include the Eastern and Western legs, which cost $3,250 versus $7,500 for the full event. Corsa America organizer Thomas Heinrichs started the Corsa America in 2013. In addition, he now offers other events, including Corsa Europa.
Sneak Peek of the Line-Up
In addition to Heinrichs, who will be driving a Vorsteiner-equipped Lamborghini Huracan in the rally, other Premier clients participating include exotic car dealers Roy Cats of Cats' Exotics in Seattle and John Pasas, owner of Velocity Motorcars in Nashville. Pasas will also be wheeling a Lamborghini Huracan; Cats, who is running the Western leg starting from Vail, Colorado, says he'll drive a McLaren 675LT.
The event package includes first-class accommodations and meals, city-to-city luggage transportation, parking fees and more. Further, for those doing the full Corsa America coast-to-coast rally, the package includes the flight for two and car shipping from Chicago to Vail, Colorado.
Can you hear all those engines revving?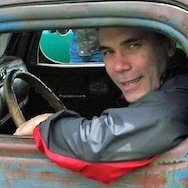 Written by Jim Koscs, Audamotive Communications
For Premier Financial Services