First Drives: 1930 Bentley 4.5 ES
I'm often asked the question, "What's your favorite car?" It seems a not unreasonable one to ask, except that I can't actually answer it. The reasons why are many. First, I am captivated by so many cars and as I discover ones I've not before encountered my enthusiasm can flare up in an instant.
This is the first of a series on cars I drove for the first time that in some important way changed how I looked at them. Plus, not to engage in hyperbole, changed my life as well. The word 'legendary' is bandied about today the same way the word 'diva' is. Where once decades of study and a long climb up the ladder of performance preceded the crowning of a 'goddess' in the singing world, today, a single season on a reality contest apparently produces the same result.
Earned Reputations
There are some cars that have achieved true legend status and among of them are the vehicles produced by the Bentley company from the early 1920s through 1930. Their reputation was earned in the grueling competitive events of the age, none more important than the 24 Hours of Le Mans. Bentley won 5 times between 1924 and 1930, firmly establishing the marque's speed, power and most importantly, durability.
These were the last cars designed and built by W.O. Bentley, co-founder of the company, before financial strains forced its sale to Rolls-Royce in 1931. The vehicles that would follow up until WWII were 'sporting' variants of Rolls-Royce chassis, appropriately marketed as 'The Silent Sports Car' but hardly the thing to flog around Le Mans for a day.
Vintage Bentley enthusiasts are a committed and vocal group – and they are also, to a man and a woman, folks who would much rather be out on the road behind the wheel of their car than sitting in a lawn chair on a golf course having just finished picking the last blade of grass out of the tire treads. Not that they don't keep their cars well maintained – it's just that it's more important in vintage Bentley land that if possible the car should drive better than it looks rather than vice versa.
Bentley Driver's Club
That their organization is called the Bentley Driver's Club and not 'owner's club' is the best evidence of their attitude. I've long had a number of friends who were the caretakers of W.O. Bentley vehicles and they always waxed poetic about the experience of piloting their cars – once supposedly derided by Ettore Bugatti as "the world's fastest [trucks]".
I knew that these were extraordinary cars, as I had been taken around for a few very memorable laps of Lime Rock Park in Lakeville, CT. This was in the 1980s by my VSCCA membership sponsor, Frank Allocca, in his 1929 Bentley 4 ½ Liter Tourer. It was slightly damp, with a light misty rain falling when we went for our ride. Frank expertly slid the Bentley around the corners as it was meant to be driven. The overwhelming feeling was one of racing in the Queen Mary. It was amazing.
Years Later
Many years later, during the preview for the Gooding & Company sale at Amelia Island, Florida in 2012 I had the chance to drive a similar car, another excellent example of the W.O. Bentley, a 1930 4 ½ Litre Tourer. Consigned to the sale by noted Bentley enthusiast, restorer and guru Dale Powers, it was what many want most in such a car. An originally matched engine and chassis, dressed in the most charismatic replica open Vanden Plas tourer body.
I happen to be one of the few folks on the planet who actually find some of the closed two and four-door sedan bodies first fitted to these cars attractive and interesting. However, most don't immediately bring to mind the Le Mans heritage.
But it's wonderful that in the vintage Bentley land, as in Bugatti world, changing bodies – or even engines and gearboxes – doesn't instantly get everyone's knickers in a twist. The rules are simple – what were the changes, when were they made, by whom and why. That's it. Knowledge and disclosure are key. It works to keep fraud to an absolute minimum, rather than encouraging it as with some other marques.
So – to the drive. I was somewhat apprehensive – no, slightly terrified would be more accurate – as I climbed behind the massive cord-wrapped steering wheel of Dale's car. I had been given the starting drill and of course had the central accelerator pedal pointed out to me. While I am always keenly focused when driving someone else's car, I knew I would be especially present in my time with this Bentley.
Floating on a Cloud
It started with a powerful roar and settled to a slow, even idle. I eased out the clutch and gave it immediate gas. I had been warned not to try to 'slip' the clutch- and it moved off smartly. The steering felt heavy but incredibly responsive and it accelerated quickly towards my first gear change. Breathe in, clutch in, out, gear lever into second, clutch out, gas. Done! And silently! I was floating on a cloud. Second to third followed quickly and we were off and running.
The Bentley really began to gather speed now on the road leading to the bridge off the island. I had the full windshield up for maximum protection and a bit of wind blew around the side, but just enough to remind me that I was indeed driving an open car. I'd now gathered enough speed to change up into fourth. To say that the Bentley behaved like a modern car would be an insult to the 1930 Bentley. It was far more capable than it had any right to be in 21st century traffic. Further, it clearly demonstrated how advanced it was for the first quarter of the 20th.
Shifting Gears
It tracked straight and true. Sufficient torque that shifting gears was merely an option rather than a requirement. Additionally, they made a delightful sound all the while. I was so successful at the fourth to third downshift that I became overcome with hubris and attempted the third to second. Not so good. I heard enough crunching to imagine very expensive gear teeth sinking into a pool of oil inside the gearbox and thought better of the operation.
Back at the auction site, I asked Dale how often he made silent downshifts in the car. His clear, honest reply? "Never, if anyone is riding with me". I felt so relieved, even if it's more than possible he was just trying to make me feel better. I now completely understood what 'all the fuss' was about and the vintage Bentley had made another convert for life. If you ever have the chance to drive one, don't turn it down.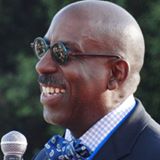 Written by Donald Osborne, ASA of Automotive Valuation Services
For Premier Financial ServicesSaveSaveSaveSaveSaveSaveSaveSaveSaveSaveSaveSaveSaveSaveSaveSaveSaveSaveSaveSaveSaveSaveSave