Unique vehicles in an art gallery-like setting.
Danville, CA, about an hour's drive from San Francisco, is not the most convenient locations for a classic car museum, yet the quality of the Blackhawk Automotive Museum's exhibits, unique design and other area attractions make it worth the trip. The museum draws about 85,000 visitors a year, and there's even a popular Cars & Coffee on the first Sunday of every month.
The Blackhawk Museums – yes, it's plural – have been around for nearly 30 years, but three decades of evolution and adaptation have changed them considerably. The museum opened in 1988, a collaboration between noted collector Don Williams (The Blackhawk Collection) and real estate developer Ken Behring. Additionally, it anchors one end of Blackhawk Plaza, an assortment of upscale boutiques, restaurants and galleries.
McGrane explained that the museum was designed to showcase cars as a sculptures or works of art. Additionally, a high-sheen black granite floor, dark fabric walls and pin spot lighting create the right atmosphere.
"At first, the museum had mainly pre-war and coachbuilt cars," McGrane said. "Over the years, cars have come and gone. We don't have any now that we had back then." The museum once featured a Bugatti Royale and the Clark Gable Duesenberg.
In 1991, the west wing opened as a history and paleontology gallery.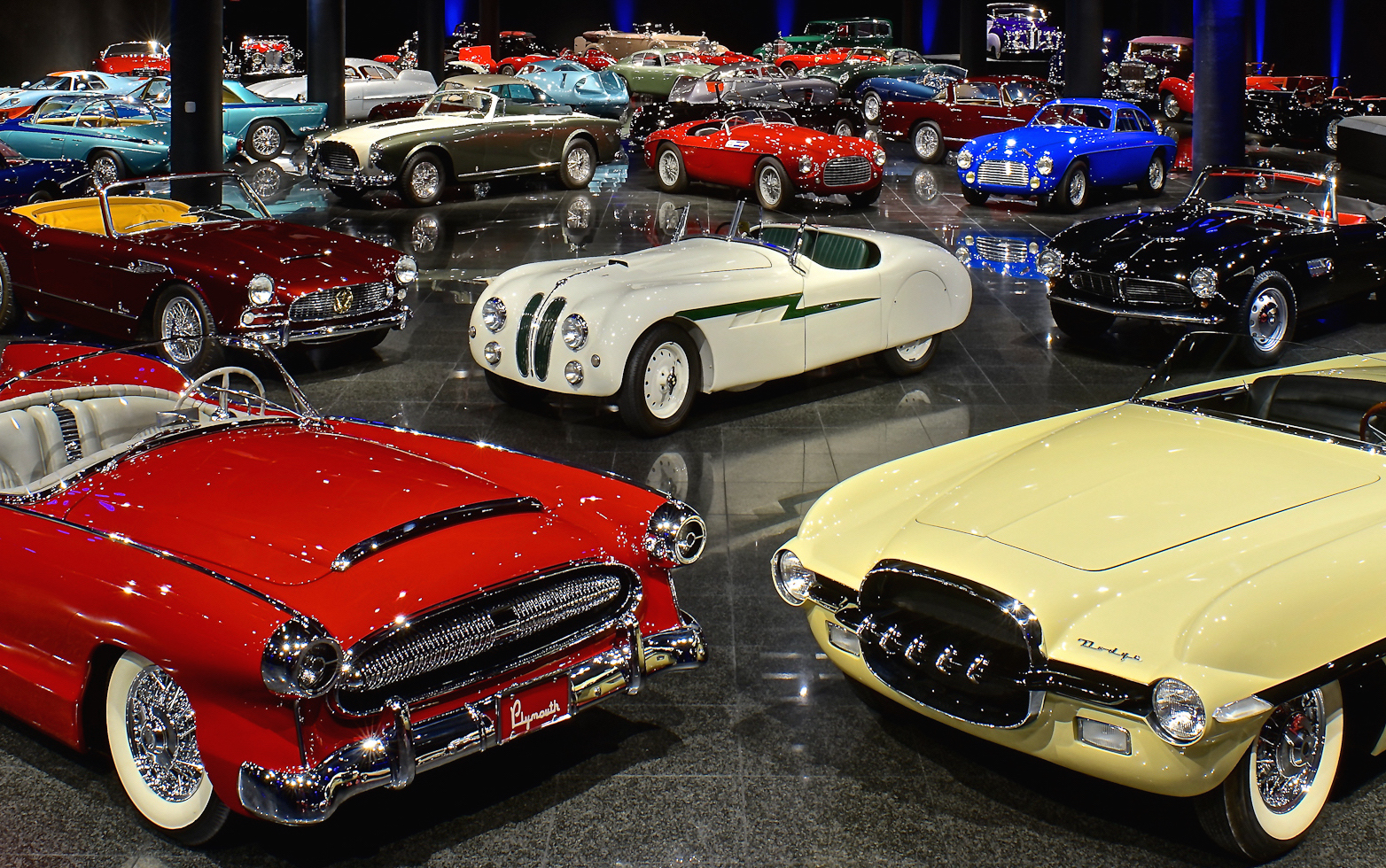 Changing with Time
The museum has about 55 cars on display at any time. Its cars come from three collections, including the museum's own and two private. Further, there's an active docent program, with two of the 60 having been with the museum from the start. The museum has changed considerably over the years.
"Interest in the car world has adjusted, and so has the museum," McGrane said "We now have cars into the 1950s and 1960s, including European sports and racing cars."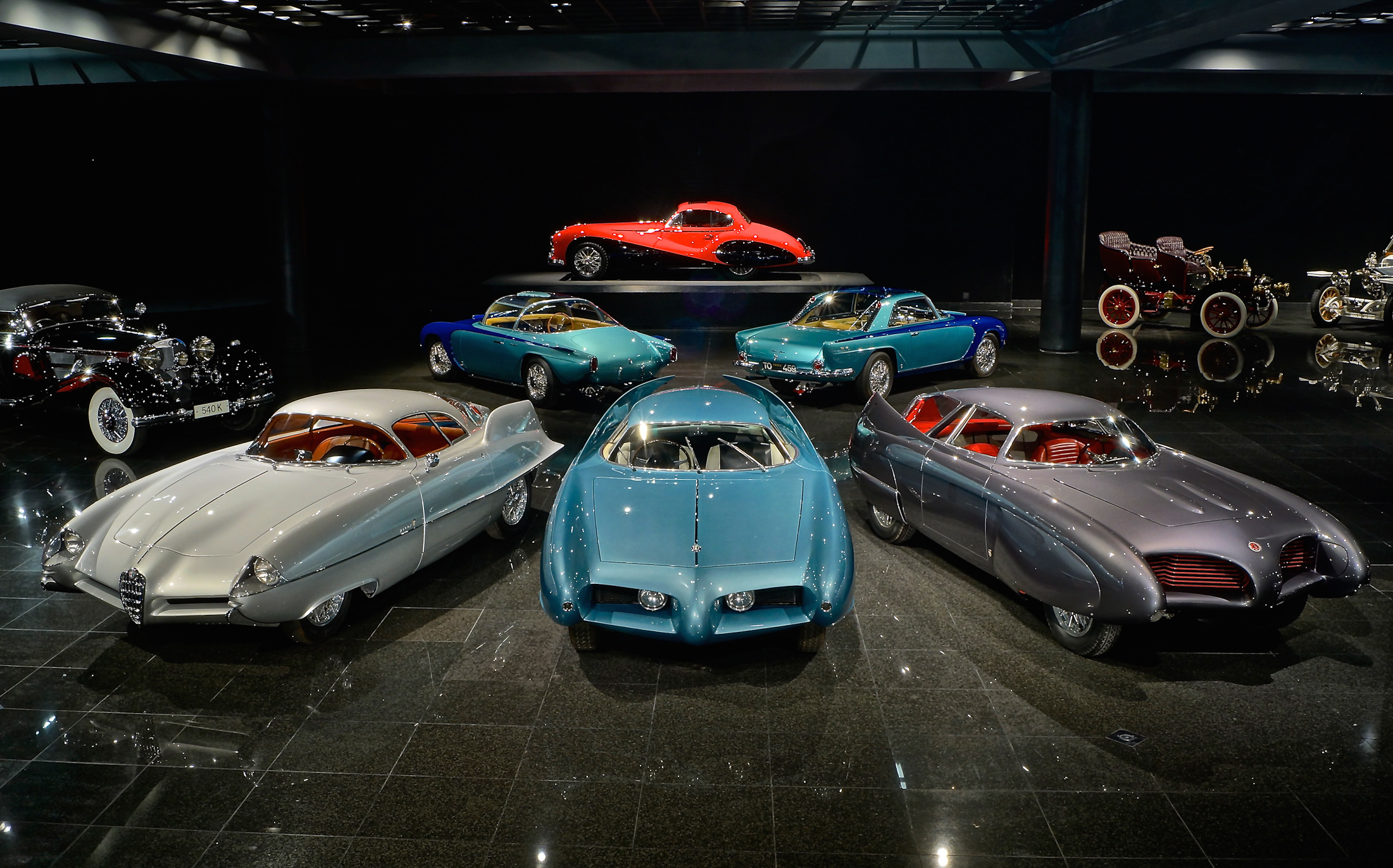 Concept Cars … What a Concept
The museum is also known for showcasing "styling cars" or "idea cars" – what we today call concept cars. Recently, the museum had the famed Alfa Romeo B.A.T. cars on display. Additionally, it currently is showing the Nardi Blue Ray Lancias and several of designer Virgil Exner's Dodge idea cars, including the Fire Arrow II and IV.
This summer, a collaboration with noted automotive historian and author Donald Osborne will yield an exhibit this summer called "Transatlantic Style," after the title of Osborne's latest book. The book features some of the museum's cars, and the exhibit will also draw others featured in it, including the General Motors Buick Y-Job and LeSabre idea cars.
A Place for Car Buffs to Gather
The Blackhawk Automotive Museum has broadened its appeal with other activities, including a monthly Speaker Series in spring and fall. Additionally, notables from the auto world who've headlined have included designer Peter Brock, driver and TV commentator David Hobbs, author Matt Stone, renowned Oakland-based hotrod builder Steve Moal, Amelia Island Concours founder and chairman Bill Warner, and collector and TV personality Wayne Carini.
To engage with the vibrant local car community, McGrane also started a first-Sunday Cars & Coffee in 2013. He expected 20 cars the first time and got nearly 100.
"We were rushing down to Starbucks to buy coffee by the gallon," he said.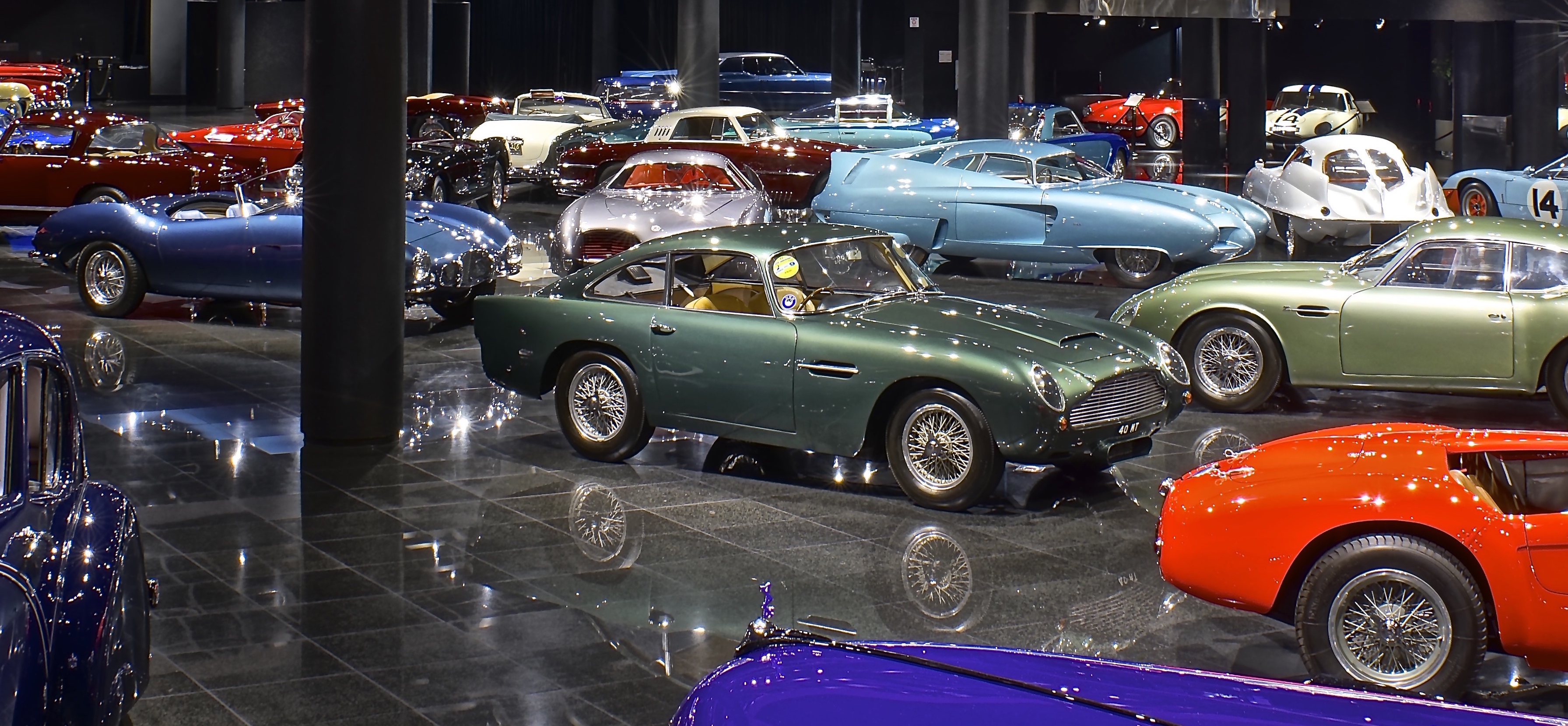 The event grew steadily and now attracts about 600 cars. The fourth anniversary gathering earlier this month drew more than 1,300. Outreach to the car community has also made the Blackhawk Plaza's parking lot the site of several club events. This includes Corvette and Shelby, held in cooperation with the museum.
The west wing has also evolved, at one point showcasing automotive art and switching to American history when the Blackhawk became an affiliate of The Smithsonian. It's now going through another transition to display history of the westward expansion from 1700s to early 1900s.
Admission: $15 for adults; $10 for students (with valid ID); $10 for 65 and older; $10 for military veterans; free for active military personnel and children under six (must be accompanied by a paid adult).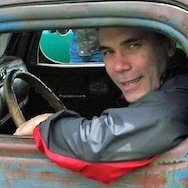 Written by Jim Koscs, Audamotive Communications
For Premier Financial Services