Alfa Aficionado?
In the summer of 1986 I was living in my native New York City. On a warm Saturday morning, I went down to West 54th Street, near the Hudson River, to the showroom of Zumbach Motors, for an appointment with an Alfa Romeo. I had owned other Alfas – my first was a 1966 2600 Sprint, one of three I would eventually posses
But this was very different – it wasn't a 'collector' car I was going to see, it was a daily driver, my 'everyday' car. Well, as much of an everyday car as someone who lived on the Upper West Side of Manhattan needed. That's to say a car whose primary purpose would be to carry us out of New York City as quickly and comfortably as possible, while providing maximum entertainment.
I had owned two previous Alfa sedans- a 1974 Alfetta and a 1978 Sport Sedan. They were amazing to drive, quick, agile, comfortable and supremely characterful. I was looking forward to my first brand new Alfa and the Milano seemed a great bet. Powered by a superb 2.5 liter V-6, and with a near 50/50 weight distribution thanks to its rear transaxle, the Milano was a worthy heir in the line of great sports sedans from Alfa.
The Original Sport Sedan
In fact, I will state here clearly and without hesitation that it has long galled me that another well-known and successful manufacturer from the other side of the Alps has taken the credit for 'inventing' the sports sedan. In fact, while Alfa was building, selling, racing and winning with sedans this other company was barely surviving by selling micro bubble cars licensed from Italy.
More need not be said- but it is as much the fault of poor marketing and messaging from Alfa Romeo over the decades as the successful efforts of this other brand that has made it possible. I thoroughly enjoyed the Milano for a couple of years then almost traded it evenly for a 1973 Citroën SM in 1988. For a variety of reasons the deal didn't happen and I sold it instead, buying a 1967 Mercedes-Benz 230SL.
A few years later, in the mid-90s, I was now living in eastern Pennsylvania and commuting into Manhattan for work. I bought another Milano, a used 1988 model. I also loved that car, especially for the thrill of the winding roads along the Delaware River which I used in my daily drive.
As is the case with many die-hard alfisti, I too eagerly awaited the return of the brand to the USA for many years. I spend about three months a year in Italy and in October 2015 I found myself at the Alfa Romeo museum, housed in the former main factory at Arese near Milan.
Upstairs there is a showroom – rather two showrooms – one for the Jeep brand the other for Alfa Romeo. I went up and made an up close and personal acquaintance with the Giulia, which had been announced in June. I was impressed from the first viewing. I found the design appealing and just different enough in this age where every car seems to look the same. Especially impressive were the details inside.
A Test Drive
Fast forward to last month. Alfa Romeo USA came on as a sponsor of Modernism Week 2017 in Palm Springs, CA. Modernism Week is a 10-day extravaganza of tours, lectures and parties, all celebrating the legendary mid-century and contemporary architecture and design scene of Palm Springs. I presented an Alfa-sponsored a talk held at the Modernism Show on my book 'Stile Transatlantico / Transatlantic Style' which tells the story of the creative exchange between Italy and America in mid-century auto design.
There were lots of new Alfas around, 4C coupes and spiders and of course new Giulias. The local Alfa dealer, Desert Alfa Romeo offered me a Giulia TI to drive for a week after the show ended. Pure altruism? Not really… Owner and CEO Tim Watts, a confirmed Alfista with a beautiful '67 Duetto, knew exactly what he was doing. Two days into my 'test drive' I was online configuring my new Giulia.
The Vesuvio Gray Giulia TI Sport I was driving quickly cast a spell over me as had not been the case with so many other contemporary cars. It was clear that it was both capable and characterful, but not with the kind of 'quirky' character that Italian cars can sometimes possess. That and the fact that it attracted an amazing amount of attention wherever I went sealed the deal.
At a time when most cars are indistinguishable from one another, the Alfa actually made people stop, stare and admiringly ask, "What is that?" and or, "Who makes it?" before ending with "It's beautiful!" It's a car that clearly stands out in a crowd- not a bad thing at all in today's environment.
And The Wait Begins
And so it happened- I returned the loaner and confirmed my order for May production, June delivery of my Silverstone Gray with Red leather Giulia TI Sport – thereby proving true the proverb "All things come to those who wait". It's only been a mere 31 years since I last bought a brand new Alfa sedan. But the next few months can't pass quickly enough.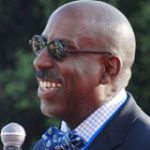 Written by Donald Osborne, ASA of Automotive Valuation Services
For Premier Financial Services
Save
Save
Save
Save
Save
Save
Save
Save