Late to the party, making a dramatic entrance.
The Maserati Levante, the marque's first SUV, has arrived, and it's finding a welcome reception. Maserati customers have been anticipating an SUV from the brand for some time, because Maserati had been teasing one since showing the stunning Maserati Kubang concept in 2003.
The SUV project spent many of those years on the shelf as Maserati developed its new-generation Quattroporte and Ghibli sedans. The Ghibli, in fact, would donate much of its platform for the Levante, although the new SUV is in no way a Ghibli station wagon.
The Wind Cries Maserati
The Levante, like the Ghibli, takes its name from a warm Mediterranean wind, and, as mentioned, the Levante takes from the Ghibli its basic foundation and powertrains. That includes the Ghibli's 118-inch wheelbase, which is 4 inches longer than that of the Porsche Cayenne, probably the Levante's closest competitor in terms of price, size and performance.
Maserati must get credit for successfully transferring its design language to the SUV form. There doesn't appear to be a straight line anywhere on the body, just plenty of elegant curves and no attempt to look truckish. Squint, and you can see a bit of Infiniti's SUV designs here and there, and the mini fender vents still look a bit Buick-ish to some eyes.
The famous Maserati grille and trident badge, along with the narrow, low-set headlights, make the Levante a look as though it wants to devour the pavement. The choice of two twin-turbo V6 engines makes that a real possibility.
Fast and Faster
There are two Levante variants for now, the standard model with a 345 hp twin turbo 3.0-liter V6 and the more potent Levante S with a 423 hp version. Both sound ferocious. Both come equipped with an 8-speed automatic transmission and Maserati Q4 All-Wheel-Drive system, along with a limited-slip rear differential and Torque Vectoring.
The 345 hp Levante can zoom from zero to 60 mph in just 5.8 seconds, while the 424 hp Levante S cuts that to 5 flat. Yes, there are quicker SUVs, but Maserati has not put the Levante out there as some kind of supercar-baiting family machine. As its has throughout its sports car and GT history, Maserati focuses on all-around performance, luxury and driving feel.
Like many of today's turbo engines, the Levante's V6s deliver peak torque right from very low engine speeds. Coupled with the famous Maserati sound, you get the feeling of sports car performance even when just running errands.
The Maserati Levante's aluminum four-wheel independent suspension is based on the Ghibli, but tuned for this model and featuring standard air springs and the Skyhook electronically controlled damper system. Take note: such things cost extra on the 2017 Porsche Cayenne S.
Car & Driver praised the Levante's handling, concluding, "When a driver can confidently clip a corner inches from a curb in a car that is more than 16 feet long, weighs about 4,650 pounds, and tows nearly 6,000 pounds, then Maserati has done its job."
SUV Capability, for Real
If traversing the Rubicon Trail is on your bucket list, you're not likely to be considering the Maserati Levante for that job. Yet, Maserati did engineer its SUV to handle some lighter trail work. With Skyhook, you can select one of five ride height settings, including an "off-road" position that raises the ground clearance to nearly 10 inches. Maybe you won't have to pave the driveway to your ski lodge, after all. The Q4 All-Wheel-Drive and selectable high ground clearance can of course make the Levante quite adroit trudging over snow-covered roads.
That's Italian!
The Levante's sumptuous cabin also lives up to the Italian carmaker's penchant for luxury. It's both spacious and sumptuously equipped, made even more so by the available Luxury Zegna package, which features interior appointments from the famous Italian clothier, including silk seat inserts and silk jersey on the door panels.
So, yes, old-school Maserati spirit lives on in the marque's first SUV, coexisting with fully modern multimedia, including Apple CarPlay, Android Auto and available Bowers & Wilkins Premium Sound. Safety, too, with an available suite of driver assists that includes Forward Collision Warning and Brake Assist System.
With a stellar reputation for sportscars and GT models to guard, Maserati needed to make sure that its SUV lived up to the family history. Judging by the initial reviews, it does.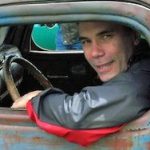 Written by Jim Koscs, Audamotive Communications
For Premier Financial Services
Save
Save