The 2016 Atlanta Concours d' Elegance
I first learned of the Atlanta Concours d' Elegance 2 years ago in Palm Beach Florida while representing Premier Financial Services at The Cavallino Classic. Two years later, this past weekend, I was there for its inaugural event held in Braselton Georgia, a suburb of metro Atlanta.
Venue With a View
The event was held at the beautiful Chateau Elan Winery and Resort which is owned by Dr. Donald Panoz. Dr. Panoz started manufacturing hand-crafted sports cars bearing his name in the 1990's and several Panoz street cars and race cars were part of the Concours display.The rolling fairways of the Chateau proved to be a lovely backdrop to the array of classic and modern cars on display. Event founders Harry Krix and Bill Wallet certainly had to be nervous the week prior to the event as Hurricane Matthew churned up the east coast of Florida. The skies however were clear and sunny with beautifully warm fall temperatures.
An Event Worth Attending
The event offered attendees on both Saturday and Sunday an opportunity to test drive a contemporary exotic with dealer and manufacturer sponsors. I enjoyed hearing the exhausts roar through the trees from time to time and only wished for more. Another interesting feature of the Concours was the offer of "tech sessions" where enthusiasts could learn tips on restorations, repairs, etc. during the weekend shows.
Many concours offer sessions like these but they are usually offered on off-days prior to the weekend shows when many attendees may be traveling. I thought this to be a novel idea as it offered another layer to enjoy. There was the usual smattering of local & national vendors as well in the vendor section offering goods and services ranging from tax planning to art work.
The Atlanta Concours d' Elegance honorary judge was Keith Martin of Sports Car Market fame. Keith roamed the grounds evaluating the entrants with his keen awareness from years of judging concours over the world. There were many different genre's of cars to be seen at this years event. The classes ranged from vintage Ferrari and Mercedes automobiles through American muscle car offerings to contemporary exotics including an amazing McLaren P1 GTR.
In all I would estimate the the field had over 300 cars to enjoy. I am sure as this Concours matures there will be more and more cars to enjoy. Fortunately, the Chateau Elan has plenty of beautiful fairways to accommodate a growing event. The 2017 event is scheduled for September 30 & October 1, 2017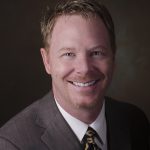 Written by Chris Warren,
Southeast Sales Manager
at Premier Financial Services.
Save
Save
Save
Save
Save
Save
Save
Save