The 169-mph compact family truckster.
Zero to 60 mph in 4.2 seconds and a top speed of 164 mph. In the year 2016, those numbers could apply as easily to a $34,000 Mustang as to a $76,000 Porsche. Such is the democratization of performance available to the enthusiast driver today. The Porsche in question, however, is not a low-riding, two-seat road-and-track warrior. Rather, it's the marque's high-riding compact family truckster, the Macan, and specifically, the top-rung Macan Turbo.
You say 164 mph falls a little short of your expectations? You're in luck, because the highlight of the "what's new for Macan" roster for 2017 is an optional Performance Package. Ask for it, and you gain another 40 horses (for a total of 440), plus a slew of chassis, performance and luxury upgrades that justify the $10,400 option price. That would bring the MSRP to just over $86,000 and the top speed to 169. Like all Porsche models, most Macans wear far higher stickers, as most customers prefer to ladle on the options.
Hatching an SUV Plot
Car & Driver magazine, for one, wishes Porsche would drop the SUV pretense and call the Macan a "hot hatch." Luxury vehicle marketers know, however, that raising a hatchback on its suspension can spell the difference between failure and huge profits. So, "SUV" it'll be.
If you have any interest in the Macan Turbo, you're probably going to want the Performance Package anyway, because in addition to goosing the 3.6-liter twin-turbo V6 to 440 horses, it equips this all-wheel drive machine with an upgraded brake system, lowered "sport" chassis, a sport exhaust system and the Sport Chrono Package. That's a lot of "sport."
But Wait, There's Even More Sport
The Sport Chrono Package, which has one of the most understated names in the auto business, has become essential to many Porsche enthusiasts. In addition to its stopwatch, this package gives you Launch Control, which ensures consistent launches for achieving the factory-claimed acceleration times.
The Sport Chrono Package also includes the Sport Plus driving mode, which brings the chassis, engine, and transmission up to their most dynamic performance levels, accompanied by an even more lively soundtrack from the sport exhaust system. The seven-speed PDK dual-clutch transmission delivers even shorter response times, along with increased torque during shifts for maximum acceleration.
With the Performance Package (and using Launch Control), a Macan Turbo chops two tenths of a second from its already blistering 4.4-second 0-60 time, for 4.2. More significant, perhaps, is the jump in peak torque to 442 lb.-ft., an increase of 36 lb.-ft. That "peak" is really a plateau stretching from 1,500 to 4,500 rpm. That's the signature of the new turbo era, not just at Porsche, but at just about every marque. It's also the ticket to the Macan Turbo feeling quick all the time.
As long as you're in an upgrading mood, add Porsche Active Suspension Management with air suspension, which includes a self-leveling function and height adjustability.
Yes, It's Practical
The payoff for the Macan's SUV-ness is space, including 17.7 cu. ft. behind the rear seat. Fold down the rear seatbacks, and that nearly triples to 53 cu. ft.
Porsche upgraded the entire Macan line for 2017 with more standard features, including front and rear park assist, rear camera, Lane Departure Warning, LED cabin lighting, Sirius XM satellite radio and HD radio. The Macan Turbo gets a new standard navigation system that's optional for the others. The new optional Macan Turbo Exterior Package is essentially a 21-inch wheel package with adaptive LED headlights, tinted LED taillights and some spiffy black trim. That'll be another $10,120 please.
Of course, there's also a new optional Macan Turbo Interior Package with leather and Alcantara seat centers, carbon fiber trim and some other goodies. The Macan Turbo also gives you Apple CarPlay, but that, too, costs more. It's not difficult to option one of these speedy SUVs past $100,000.
And that's why they don't call it a "hot hatch."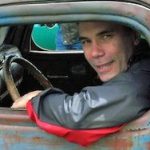 Written by Jim Koscs, Audamotive Communications
For Premier Financial Services